THE "6 LOVE CODES" TO ATTRACT THE LOVE OF YOUR LIFE
Discover the Keys that Work for Conscious Women
WITH
CLAIRE ZAMMIT + ARIELLE FORD
In this Brand-New LIVE seminar, Feminine Power founder Claire Zammit PhDc and bestselling author of The Soulmate Secret Arielle Ford will reveal the "The 6 Love Codes" that they've discovered are the KEY for conscious women to attract deep and lasting love.
In this brand-new event, you'll discover how to clarify your vision for love, break free from limiting beliefs, raise your love vibration, and feel powerful, feminine and confident enough to open yourself up to meet "the" extraordinary, conscious, loving partner you've been longing for.
In this brand-new LIVE 75-minute online seminar, you'll discover…
The 4 mistakes that are keeping conscious, smart women alone (and believing "there's no one out there that's a match for me"!)—and how not to make them
Why your "love wish list" might be blocking the partner you're destined to be with, and how to gain the true clarity that will magnetize them to you
The fastest way to identify and release blocks and barriers you have to receiving love—many of which may be repelling men and marriage away without you even realizing it
The 3-Step Process to raise your "love vibration" and why this is the key to becoming magnetic to the right partner
The #1 shift you can make to feel powerful and feminine without needing to dim down your light to attract a partner who celebrates your brilliance
The missing step most conscious women fail to take (or complete) that will lead to a 100% success rate in meeting your beloved life-partner
…You'll leave the seminar connected with your deepest desires and greatest vision for love, and clear about the steps to take to realize this vision!
And by applying these love "codes," you'll tap into the power to attract the love of your life—someone who is a your true match and "meets" you on every level… mental, physical, spiritual, emotional, and more!
Smart, conscious women rave about Claire and Arielle's approach:
"Thanks to Claire and Arielle not only have I found 'a man,' I found The Man. I'm head-over-heels, flat-on-my-face, jaw-on-the-floor drooling in love with the most intelligent, handsome, psychologically stimulating, intellectually challenging, sexiest man I could ever dream of…"
—Diely, Florida
"As a result of what I learned from Arielle and Claire, I just got engaged last night to the wonderful man I attracted into my life! Your insights and wisdom made a huge difference. It worked! I am grateful!"
—Barbara, Boca Raton
"Arielle and Claire… I can't believe you gave away all this information for free. I have learned more in this seminar I spent with you taking notes than so many programs I've paid hundreds (and even thousands) of dollars for in the past several years!"
—Pia, Amsterdam
"Thank you Arielle and Claire; I so appreciate you… This was amazing, fantastic, insightful, and soooo helpful!!! I am so grateful for this information and energy and support. Thank you for what you do for others."
—MJ, New York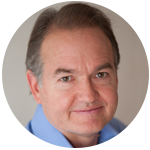 "Arielle and Claire are the 'go-to experts' in the field!"
–Dr. John Gray, best selling relationship author of all time.