Registration for this year's live cohort is now closed.
To learn more about our programs, please visit our website here.
Dear Friend,
Do you sense that your own quest for spiritual awakening is not just a personal matter?
Do you see your own transformation as a meaningful contribution to the evolution of the human race?
If so, you're probably an evolutionary.
Today, many of us sense that we're facing an extraordinary and critical moment in the unfolding of our human story, and we feel called to awaken and evolve in order to help create the pathways to a more enlightened future.
If you're like most evolutionaries, chances are you feel a bit overwhelmed by the task at hand. You sense that there is a much bigger life calling for your contribution.
You believe that we can advance what it is to be human–in a way that not only better serves our work, families and lives, but fulfills on the highest promise of humanity's potential.
Yet you know that to really help manifest these extraordinary potentials, you're going to need to evolve in a way that few human beings ever have. You need to be optimized with the fullest capacities humans can embody.
You've realized that evolution needs more than just witnesses and bystanders. It needs us to wake up and step up—as conscious participants who have developed ourselves to be capable of serving and guiding the greatest collective awakening in our human history.
You know you're called to be one of these people. What you need to know now is:
Where can you get the specific training you need in order to make this kind of radical evolutionary progress?
And, where can you find a supportive community of kindred spirits who share your passion to evolve not only a better self, but a better world and enlightened future?
An Academy for Evolutionaries
Here at Integral Enlightenment, we're committed to one thing: empowering evolutionaries. That means providing you with the tools, training and support to evolve and grow in unprecedented ways.
People who are committed to conscious evolution face some unique challenges. This is unquestionably a pioneer's journey, and it can feel like heading into new territory for which no maps currently exist.
We're also acutely aware that traditional paths and practices, as powerful as they once were, are reaching their limitations for many of us who are awakening to this new spiritual calling. We need practices and perspectives that are in step with our times, that integrate both ancient and emerging wisdom, and are informed by an up-to-date understanding of the human condition.
To support the emergence of a whole new way of being human, we need a path that stands up to the complexities and challenges of modern life.
In order to serve this growing need for authentic, effective evolutionary training and support, we've created what may be the first Academy for Evolutionaries—an innovative global training ground for people like you, who yearn to be "optimized" to make their greatest contribution, and are determined to develop themselves to fully meet this calling.
Over the past 15 years, we've brought together core insights and approaches based on decades of on-the-ground practice and research at the leading edge of spiritual inquiry.
And now, for the first time, we've distilled all of this wisdom and innovation into in a single intensive course—to help evolutionaries catalyze the fundamental shift that leads to radical evolution.
An Invitation
Imagine being part of a cutting-edge weekly gathering of passionate individuals committed to their own and humanity's evolution. Imagine journeying together to the emerging edges of human potential and learning how to realize that potential in yourself and make it manifest in the world.
If the idea of being part of such a gathering inspires you, we invite you to join us for the adventure of a lifetime.
Over nine weeks, we'll gather together to push the edges of our individual and collective potential.
Each week, we'll venture into another aspect of what it means to embrace an evolutionary relationship to life.
First, we'll step back and take in the big picture that brought us all together in the first place—our recognition of the precious significance of this human life and our potential to become awakened agents of conscious evolution. We'll immerse ourselves in the enlightened consciousness that is the foundation of all authentic spirituality. And we'll explore the new, emerging evolutionary vision that is redefining the spiritual path for our time.
Then, we'll take a deep dive into the path itself. We'll explore what it really means to consciously evolve our own consciousness. We'll carefully examine the obstacles that usually stop us on the path. And we'll practice proven techniques and exercises to help us gain the evolutionary traction we need to not only surmount but ultimately transcend those obstacles altogether.
Once we have a deep and grounded grasp of the path, we'll then jump into the most important question of all: What does it mean to have an evolutionary relationship to every aspect of life? We'll look at the exceptional transformative potential of evolutionary relationships and leadership, and cultivate the skills needed to create them. We'll explore how we can bring our work lives and careers into alignment with our highest callings. And we'll discover the essential ingredients to creating "evolutionary culture" in any group we're a part of, and in the world as a whole.
Finally, we'll examine what it means for each of us to take the steps we need to take to bring everything we've learned and everything we've experienced into full embodiment now and for the rest of our lives—what it means to truly sustain an evolutionary relationship to life.
---
Feedback from some of our course graduates…
This work provides everything I needed to integrate my contemplative spiritual practice and real, purpose-filled action in the world. I now have a map in hand and heart showing the way for every moment of my life to be meaningful and aligned with a higher calling."
—Mary Triller, Westlake, OH
"Before I took this course, I wondered how my spiritual life was providing any ultimate benefit or contribution to a more humane world. Craig explains and emphasizes how our practice is so vital to the greater whole, and that we each play a critical role in manifesting a more evolved consciousness far beyond our individual selves. This has made all the difference for me."
—Eileen deVerteuil, Victoria, BC
"I'd always worked hard to improve my life but was frustrated with the mixed results I got from therapy and other spiritual approaches. Within the first few weeks of Craig's course I began relating to my life in a whole new way. Others commented on how I seemed different. When I visited the therapist I had been seeing for over a year because I felt so stuck and depressed, she was so impressed by what she saw and heard that she fired me! It's been two years and I haven't seen her since."
—Jeff Sullivan, Manchester, NH
"I think this work just cuts to the core and really helps people to clear out limiting beliefs so they can do what they're on this earth to do. I'm really grateful for how I can take the work and apply it into my life. It's not just something where I go off on retreat and it feels great and I go home and it's like, now what? I am living these principles every single day in my life and in my work."
—Lisa Kramer, Conshohocken, PA
"Since taking Craig's nine-week course, my experience of life and the way I relate to it has dramatically changed. My overall sense of purpose, meaning, clarity and perspective have come into focus. As a result I feel motivated to become a more fully optimized human being so that I may better serve the greater good. I'm eating healthier foods, exercising, have started a new fulfilling job and have been spending my leisure time more productively—all while feeling more deeply connected to life than I ever have."
—Susan Friese, Alexandria, VA
"Craig's teaching strengthened my deepest commitment to living as an evolutionary. This has provided the motivation to establish a daily meditation practice, let go of unwanted habit patterns, and experience a deep reverence for and responsibility to the care of the whole—resulting in greater discipline and dedication in all areas of life."
—Judy Voruz, Ashland, OR
"Since taking Craig's nine-week course, many places I was in my own way have dissolved. Instead of being driven by or stopped by fear, I find I can stand up for what's right even if it's difficult. My relationships with people, especially in business, have improved dramatically, because I'm more concerned with what the best thing is, and that makes me more wise and effective in any situation."
—Robert Landis, Seattle, WA
"Before Craig's courses, I had no idea how much my feelings ruled my life. If I was feeling good, that was a good day. If I felt bad, that was a bad day. When I was feeling bad, I allowed that to prevent me from doing the right things; I indulged in addictive behaviors, didn't speak completely honestly, didn't take risks I needed to take in my work life or relationships. Now, I have a life that would have been completely unimaginable to my former self. I have managed to finish a seven-year book project, step out of an unhealthy relationship into the healthiest relationship of my life, enter the most rewarding work relationships, and move to a city that beautifully fits my spiritual, work, recreational and relationship aspirations."
—Lucy Flood, Berkeley, CA
For anyone seeking to deepen their spiritual practice and understanding, I cannot think of a better start than to take Craig Hamilton's course in Integral Enlightenment. Expect to be highly inspired and challenged by a teacher of great wisdom and compassion."
—Candida Maurer, Iowa City, IA
"This is a course that is both deep and practical, leading to life-changing shifts in consciousness. Craig is the epitome of what it means to be an 'evolutionary': graciously patient, compassionate, respectful, humble, honest…all the qualities one would hope to find in someone teaching such a course."
—Debra J., Antioch, CA
"Life-beyond-awakening is challenging terrain, with many paths, obstacles, loose rocks, quicksand, vertical climbs—and some great views. I'd still be at the Information Booth perusing the tour bus schedule if it hadn't been for this course. Craig Hamilton is a gifted, trustworthy and loving guide. He takes you by the hand and leads you gently along, encouraging and sympathetic but also firm and uncompromising. After nine weeks of demanding hiking, you end up standing on the edge of a cliff with a beautiful view of your potential life as an evolutionary. You cry with relief; you laugh with excitement; and that's when he gently pushes you off."
—Jocelyn Stevenson, London, UK
What You'll Learn . . .
Awakening to the Call of the Cosmos:What it Means to be an Evolutionary
Why our moment in history is so significant and what it demands of those of us who can recognize it
Why evolution depends on you: the quantum shift in perspective that can realign your entire life
The unique role of the human being in the evolutionary process
Awakening to the unimaginable sense of meaning and purpose that comes from aligning your life with the "evolutionary impulse"
The transformative power of awakening to our evolutionary interdependence—and why this single insight gives us access to change in ways we wouldn't just change for ourselves
How the evolutionary perspective resolves the tension so many of us feel between the impulse to transform ourselves and the desire to improve the world
How to discover an unshakable inner compass to navigate the complexity of life by aligning with the "moral axis of the cosmos"
Enlightenment and Evolution:From Being to Emergence
Why "being in the now" is the least important part of spiritual life, and how to awaken to an experience of "authentic presence" that includes your desire to create the future
Experience the dynamic liberation that emerges through wholehearted creative participation in the evolutionary process
How to distinguish between healthy surrender to the evolutionary impulse and potentially destructive self-abandonment
Discover the synergistic relationship between being and doing—and why both are essential for an authentic, integral enlightenment
How to resolve the tension between the call to let go of all attachment and the need to honor your commitments and responsibilities in the world
Learn to abide at the edge of the unknown in order to midwife the unmanifest creative potentials waiting to be born
Awakening the Will to Evolve:Motivation, Intention, and the Choice to be Free
Learn to identify the two primary competing "motivational centers" inside you, and how to make enlightened choices even when you don't feel particularly enlightened
Why self-fulfillment—or even self-liberation—is not a sufficient motivation to catalyze genuine awakening
Why you can't simply "choose to be enlightened"—and the choice you can make that's even more important
Discover the fundamental shift in orientation that can enable you to permanently overcome your resistance to change
Awaken the "four spheres of enlightened motivation" that can propel you to new depths of spiritual awakening
Dramatically accelerate your spiritual development by awakening the usually dormant power of "enlightened will"
Transcending the Obstacles on the Path:Shadow, Ego, and the Primitive Self
Discover your core ego strategies and develop precise evolutionary counter-strategies to disable them
Why awareness of and intimate understanding of our ego is a critical foundation for all authentic spiritual work, so that you don't get tripped up by your unconscious
Learn how to harness your "enlightened will" to override the ego's destructive tendencies
How to maintain your functionality in the world as you allow the false boundaries of your ego self to fall away
Sustaining a commitment to evolution—how to stay on the path no matter what challenges come your way
Evolutionary Spiritual Practice Part One:Unleashing the Power of Meditation
Discover the Ground of Being at the heart of the spiritual quest, and learn simple practices for anchoring your life in this primordial freedom each day
Learn how to ground your meditation practice in an evolutionary context, and why this simple step will propel your meditation to new depths
How to meditate deeply even if you have an active mind by learning how to disembed your awareness from the stream of thought.
How to meet each moment of meditation–and life–with a "beginner's mind" and discover the expansive freedom of not knowing.
How to "get out of the way" in meditation so that the process of awakening can unfold naturally.
Evolutionary Spiritual Practice Part Two:Beyond the Meditation Cushion
How to create a balanced spiritual life that fully engages both the transcendent and dynamic aspects of Awakened consciousness
The true meaning of surrender: moving beyond simply "accepting what is" and learning to live in alignment with a deeper order
Learn how to harness your advanced introspective capacities to propel you to new heights of clarity and spiritual alignment
Discover an active approach to transformation that enables you to defuse, disarm, and deconstruct the ego in the midst of engagement with everyday life
Confront the human condition in yourself: awaken to the always liberating power of radical self-honesty
A Commitment to Right Action: Why making a commitment to "do the right thing"—and acting on it—whether you feel like it or not is one of the most direct paths beyond ego
Creating Evolutionary Relationships:The Exponential Power of "We"
How to go beyond collusion and mutual affirmation to create dynamic "evolutionary partnerships" that both support and challenge you to fulfill your potential
The three commitments that can transform any intimate relationship into a "crucible of evolution"
Why true intimacy can only emerge in the context of a shared commitment to transcending ego
How to navigate conflict and disagreement in ways that catalyze the evolution of everyone involved
How to build support structures for an evolutionary life, including a relational matrix around you that fosters your ongoing growth and awakening
Becoming an Evolutionary Force in the World: The Call to Enlightened Leadership and Co-Creativity
Where to find the courage to lead in a world that shuns authority
How to hold authentic power in a way that empowers everyone around you
How to create evolutionary culture in any group with which you are involved
How to find the "razor's edge" between conviction and openness that will enable you to follow your vision without becoming wedded to it
How to bring your work life and career into alignment with your deepest values and vision—regardless of what you're doing for a living (well, within reason)
Why authentic leadership can only emerge from a foundation of genuine humility
It's more than a course—it's a community!
Everyone needs the support of kindred spirits and like-minded comrades, particularly when confronting a challenge as daunting as the evolution of consciousness. Let's face it—the evolutionary journey can be a lonely walk. We represent a new stage of human emergence and, at this point, there aren't that many of us around. In fact, particularly if you're new to all this, or live in a small town, you may be the only person of "your kind" that you know!
Integral Enlightenment Graduate Retreat – Monterey, CA
When you join this sacred gathering, you'll become part of a rich, vibrant community of individuals who—just like you—are seeking to connect with similarly inclined souls on an evolutionary path. And you'll be able to engage with your compatriots in a private online learning community created exclusively for the participants of this course.
About Craig Hamilton
Craig Hamilton is a pioneer in the emerging field of evolutionary spirituality and a leading voice in the movement for conscious evolution. As the guiding force behind Integral Enlightenment, Craig offers spiritual guidance and teachings to a growing international community spanning 85 countries around the world.
His life-changing online courses have more than 14,000 graduates to date. These courses are designed to support people who are committed to evolving themselves and our culture, yearn to make their greatest contribution, and seek to develop themselves to embrace this calling.
To provide effective support for these pioneers, Craig created the Academy for Evolutionaries, offering practical spiritual tools and training that are in step with our times and informed by an up-to-date understanding of the human condition. In this unique training ground, Craig brings together core insights and approaches based on decades of on-the-ground research at the leading edge of spiritual practice and inquiry.
Craig began his spiritual journey in the ashrams and monasteries of the East, but ultimately found himself at the forefront of consciousness research in the West, playing a key role in two contemporary laboratories of conscious evolution. It was in these cutting-edge spiritual experiments that the key insights that inform his work took shape.
Craig's programs integrate his decades of intensive spiritual practice with insights gleaned during his eight years as Senior Editor of the award winning What Is Enlightenment? magazine.
He is a founding member of Ken Wilber's Integral Institute, a member of Deepak Chopra's Evolutionary Leaders Forum, and was a participant in the Synthesis Dialogues, a 35-person interdisciplinary think tank presided over by His Holiness the Dalai Lama. He is considered by many to be a "teacher of teachers" and counts several of today's leading spiritual luminaries among his students.
Praise for Craig's work
Craig Hamilton is a premier teacher of meditation and transformational wisdom. His work is among the best.
—Marianne Williamson, Author of A Return to Love, Everyday Grace and Tears to Triumph
If I had to pick one teacher to take a deep dive with around conscious evolution and evolutionary spirituality it would be Craig Hamilton. He is attuned to the frequency of the Impulse of Evolution. He empowers us to make the shift from ego to essence, and from essence to emergence as an expression of the Impulse itself. This is very rare. To be one of his students in depth is a great privilege. Besides all that, he will care about you and stay with you for the long haul of your self evolution."
—Barbara Marx Hubbard, Foundation for Conscious Evolution
Craig Hamilton is the kind of teacher we most need in the twenty-first century: clear, wise, heartfelt and free of dogma. His approach is dedicated to helping us bring forth the part of us that is already harmonious and happy, the natural wellspring of creativity that bubbles within us all. Craig's deep understanding of the evolutionary process provides a foundation for the specific techniques he teaches. Beyond any technique, however, is the rare quality Craig brings as a living example of the centered clarity his teachings assist us to develop. When you learn from Craig, you know you're in the hands of a master teacher.
—Gay Hendricks, Ph.D., Author of Conscious Loving and The Big Leap
Craig Hamilton is a living example of everything he teaches: one who combines passionate commitment to the evolutionary path along with dedicated practice of the core integral ways that expand and deepen the human mind, heart and soul. His superb and sensitive teaching gives the participant both inspiration and potent methods to pursue the path of enlightenment and thereby to profoundly make a difference in both self and society.
—Jean Houston, Author of A Passion for the Possible
It is rare to find a spiritual teacher who imparts the depth, the clarity, the humility, and the wisdom that Craig Hamilton does. Craig's transmission of the very spirit of evolution reaches right down into the core Self, awakening his students' desire to reach their highest evolutionary potential. If you have the good fortune to learn from him, I wholeheartedly encourage you to take advantage of it.
—Michael Beckwith, Author of Spiritual Liberation: Fulfilling Your Soul's Potential
Craig Hamilton is a genuine pioneer in evolutionary spirituality and its application in practical wisdom. I highly recommend you check out his work at your earliest opportunity!
—Ken Wilber, Author of The Integral Vision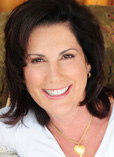 After years of trying to do "mantra-based" meditation, and failing miserably, I gave up….until I found Craig Hamilton. Craig's wisdom, guidance and frequency has opened a spiritual pathway for me that I had heard about but never before experienced. He truly is a master teacher.
—Arielle Ford, Author of The Soulmate Secret and Wabi Sabi Love
Craig Hamilton is an insightful and engaging teacher whose artful blend of spiritual insight and personal experience all delivered with a disarming warmth and humor will leave you challenged to question and inspired to act. I highly recommend his work.
—Michael Dowd, Author of Thank God for Evolution
I am humbled, awed and inspired by the depth of wisdom, clarity and integrity that shines through Craig's remarkable teaching work. He provides a rare portal through which any sincere seeker can gain access to authentic spiritual illumination.
—Claire Zammit, co-creator of the Feminine Power Global Community
Remarkably poised, flexible, dynamic and passionate, Craig Hamilton is a wise voice in the emergence of integral enlightenment—a new spirituality deeply committed not just to awakening, but to action—furthering human evolution and sustainability.
—Terry Patten, Integral Life Practice
Craig Hamilton is a fresh, original voice calling for nothing less than the reinvention of spirituality for the 21st century. If you want to discover what it feels like to be the very impulse of evolution, spend some time with Craig. His inspiration is contagious!
—Dr. Brian Thomas Swimme, California Institute of Integral Studies
What You'll Receive:
Nine Weekly 90-minute Audio Course Sessions with Craig Hamilton
In these virtual seminars with Craig, you'll discover the liberating principles and practices of evolutionary spirituality. Each week explores a new vista of possibility, supporting you in making the next step in your process of evolutionary transformation.
The first on-demand Course Session will be released at 12:00 AM on Monday, January 30th. After that, every Saturday at 12:00 AM Pacific Time, Course Sessions will become available to you via the Online Learning Portal, where you can listen online or download them to your computer or digital device.
Eight 90-minute Live Q&A Sessions with Craig Hamilton
In our live Q&A Sessions, Craig will answer your questions about the course material and how to apply it to your life. Many participants report that these Live Q&A Sessions are as valuable as the Course Sessions. In addition to getting your own questions answered, you can listen to Craig's dialogues with other participants, illuminating the evolutionary principles as they apply to our personal experience.
Live Q&A Sessions will take place on Wednesdays at 5:30 PM Pacific Time throughout the course.
As the course unfolds, you will have unlimited access to the recordings of all of the Q&A Sessions (listen online or download the mp3 files to your computer).
A Nine-Week Series of Guided Meditations in a Virtual Evolutionary Practice Community
You'll have access to a sequence of online guided meditations and meditation instructions to support you in building a strong practice foundation for living an evolutionary life. (The meditations can be downloaded and used at any time.)
Practice and Reflection Questions
Each Course Session will be accompanied by a set of Growth Work Practices and Reflection Questions designed to help you integrate and deepen the teachings given during each Course Session. The Growth Work Practices and Reflection Questions will be available to you as a downloadable PDF posted on the Online Learning Portal.
Nine Course Session Transcripts
Edited PDF transcripts are a great resource to go back to and quickly reference key concepts and answers to questions as you step fully into the practices and principles.
Custom Online Learning Portal
All of your course materials will be easily accessible throughout the course in our custom Online Learning Portal. Access course audios, meditations, practice guides and transcripts anytime from your computer or mobile device. And these course materials are yours to keep! Just download them at the end of the course and continue to draw upon them for inspiration and reinforcement for your ongoing journey of awakening.
What You Need To Participate: The only equipment you'll need is a computer, tablet or mobile device with an internet connection. You also have the option to participate in live Q&A sessions by phone.
What if I miss a live Q&A Session? All the Q&A Sessions are recorded and made available to listen online, through online playback or by download to your personal audio player. We've designed the course to accommodate many different forms of participation. Many people who take the course are unable to attend the Q&A sessions at the appointed time, and they report that their experience is just as powerful.
Exclusive Guest Faculty Workshops
Guest Faculty Workshop #1:
The New Evolutionary Leadership
That Can Transform the World:
A Panel Discussion with Ken Wilber, Dr. Jean Houston and Terry Patten
It's becoming increasingly clear that today's leaders need new capabilities to manage the immense problems we face as a species. Our challenges (and opportunities!) on crucial global issues require an utterly new level of awareness, cooperation, and courage to address successfully.
Who will step up to the plate and provide the leadership we need to make the evolutionary leap to a more sustainable, just, and healthy planet? Must we wait for our governments to get their acts together—or can each of us play a role in bringing about meaningful change, starting right now?
In this timely and relevant panel discussion, you'll hear directly from three of our most visionary integral thinkers as they address our deepest yearning to contribute at this pivotal moment in history. Unique leaders in their own right, evolutionary thinkers Ken WIlber and Jean Houston join facilitator Terry Patten to explore how we can make the necessary cultural shift to a higher order of being. You'll learn how to unite the "inner work" of transforming your consciousness with the "outer work" of transforming our world.
Ken Wilber is the most widely translated academic writer in America, with 25 books translated into some 30 foreign languages, and is the first philosopher-psychologist to have his collected works published while still alive. Wilber is an internationally acknowledged leader and the preeminent scholar of the Integral stage of human development, which continues to gather momentum around the world. Some of his more popular books include Integral Spirituality; No Boundary; Grace and Grit; Sex, Ecology, Spirituality; and the "everything" books: A Brief History of Everything and A Theory of Everything. Ken Wilber is the founder of Integral Institute, Inc., and the co-founder of Integral Life, Inc.
Dr. Jean Houston, Ph.D. is a scholar, philosopher and researcher, and is also one of the principal founders of the human potential movement. A tireless teacher and dynamic speaker, Jean is the founder of the Mystery School, which is dedicated to exploring the many dimensions of human potential. A prolific writer, Jean is the author of 27 books, including A Passion for the Possible, The Possible Human, and Jump Time.
Terry Patten is a leading voice in the emerging field of Integral evolutionary leadership. He is an adjunct faculty member in the Integral Executive Leadership program at Notre Dame University and a member of the editorial board of the Journal of Integral Theory and Practice, and serves on the board of the Wellspring Institute for Neuroscience and Contemplative Wisdom. A consultant and spiritual teacher, Terry is also the co-author (with Ken Wilber, Marco V Morelli, and Adam Leonard) of Integral Life Practice: A 21st- Century Blueprint for Physical Health, Emotional Balance, Mental Clarity, and Spiritual Awakening. He created the Integral Spiritual Practice 8-Session Online Course, and the Beyond Awakening Seminar Series.
Guest Faculty Workshop #2:
Reinventing the World: Creating a New Cosmic Culture
with Brian Swimme
This workshop offers an inspiring perspective on humanity's role in the future of our planet—and how we can play that role effectively and in collaboration with all of life.
"Reinventing the World: Creating a New Cosmic Culture" features visionary author and storyteller Brian Swimme in conversation with Craig exploring how an evolutionary perspective opens up new possibilities for humanity's contribution.
While many of us yearn to create a world that reflects our greatest aspirations, our human-centric point of view and reliance on our rational minds can prevent us from creating the highest possible future. Brian shows how we can shift away from that cultural bias—and instead align with the creativity behind the 14-billion-year cosmic process that created life as we know it.
We'll explore:
Why collective rather than individual intelligence holds the greatest potential for shaping the future—and how to tap into that collective momentum
The immense power in discovering and connecting with the people, places and things that animate us
How we can transcend the hubris of the rational mind—allowing us to actually "partner" with the universe as it evolves
How we can prevent suffering caused by our culture's human-centered understanding of the cosmos—by appreciating of all of life on Earth and seeing ourselves as part of that greater community
Craig has said "I don't think anyone has done more to bring the significance, beauty and mystery of this emerging universe story alive for us than Brian."
Brian Swimme is a leading evolutionary thinker, speaker and writer whose work helps us deeply understand our place in the evolving cosmos. A mathematical cosmologist, he's Director of the Center for the Story of the Universe at the California Institute of Integral Studies and has also authored four books on cosmology, evolution and religion. He was featured in the television series "Soul of the Universe and the Sacred Balance," produced by David Suzuki, and has produced several DVD series. He lectures and presents at conferences worldwide.
Guest Faculty Workshop #3:
The Universe In Person
with Barbara Marx Hubbard
In this virtual workshop, Barbara will share how to align with evolution itself in order to find our right position in the evolving world. Barbara has been a powerful creative force in the development of emerging human potentials for over 60 years. A pioneer in the field of conscious evolution, she was instrumental in the creation of many visionary organizations, including New Dimensions Radio and the Association for Global New Thought. She is the author of Conscious Evolution: Awakening the Power of Our Social Potential and Emergence.
Barbara Marx Hubbard has been called "the voice for conscious evolution of our time" by Deepak Chopra and is the subject of Neale Donald Walsh's book The Mother of Invention. A prolific author, visionary, social innovator and educator, she is founder of the Foundation for Conscious Evolution. Its purpose is to accelerate our conscious evolution.
She is the author of numerous books, including The Hunger of Eve: One Woman's Odyssey toward the Future; Our Crisis is a Birth –An Evolutionary Interpretation of the New Testament; Conscious Evolution: Awakening the Power of our Social Potential.
She's a member of the Evolutionary Leaders Group and the Transformational Leadership Council, and a co-founder of the Association for Global New Thought (AGNT), and The World Future Society.
Guest Faculty Workshop #4:
Actualizing the Emerging Future
with Dr. Otto Scharmer
In this experiential workshop, Dr. Otto Scharmer's renowned "Presencing Process" will teach you how to radically increase your leadership capacity, guide others from the known to the unknown, and tap into the reality that is wanting to emerge.
Dr. Scharmer also takes us on an extraordinary reflective adventure—"A 15-Step Journey of Stepping Into The Field of the Future"—that participants report is unlike any such exercise they've experienced. This remarkable journaling practice uses unusual, provocative questions designed to draw out the future that is waiting to be born—your future, and our collective future.
To be able to sense and bring forward the emerging future, Dr. Scharmer emphasizes key skills, capacities and values that you can begin to apply to your work and your life. You'll discover:
They key to listening beyond our "blind spot"—that inner place that prevents us from addressing the pressing issues and challenges of the moment
How to cultivate a quality of attention that draws forth what's "arriving"
Four distinct types of listening (and which kind is the most potent and catalytic)
Why the impact of a leader's presence and consciousness is greater than any method or tool
For two decades, Dr. Scharmer has been developing and experimenting with groundbreaking approaches to systems and leadership, and has facilitated change processes at companies, NGOs, and governments across multiple continents. He is the author of Theory U: Leading From The Future As It Emerges.
Dr Scharmer's reflective practices and eye-opening concepts have revolutionized "mindful leadership" and transformed countless communities and organizations worldwide. As individuals, too, we can learn to "presence" and co-create the future that's alive in the present—and create the profound systemic changes our society needs now.

Guest Faculty Workshop #5:
Breaking the Spell of Solidity
with Carter Phipps
Evolutionary author and teacher Carter Phipps provides a catalytic springboard for understanding our selves through an expansive view of the evolutionary process. And in this intriguing and eye-opening audio workshop, called "Breaking the Spell of Solidity," Carter leads an exploratory journey into our potential for change beyond anything we normally imagine is possible.
This workshop is a natural complement to our work in the course, offering an exciting way to see our emerging future and evolutionary potential in the context of both science and spirituality. Carter deftly challenges our assumptions about the fixed nature of the self, and shows how we can dissolve perceived boundaries to reveal new possibilities.
Carter is the author of Evolutionaries: Unlocking the Spiritual and Cultural Potential of Science's Greatest Idea, published by Harper Perennial in June 2012. The book has received widespread critical acclaim, and has been heralded as providing "a new orientation for the next millennium." Deepak Chopra says, "Evolutionaries is going to help create a worldview that will influence our understanding of the future direction of evolution and also our role in consciously participating in it."

Registration for this year's live cohort is now closed.
To learn more about our programs, please visit our website here.