The 3 Toxic Myths That Block True Prosperity in Your Life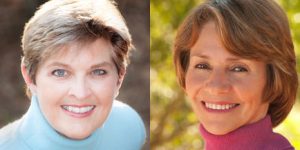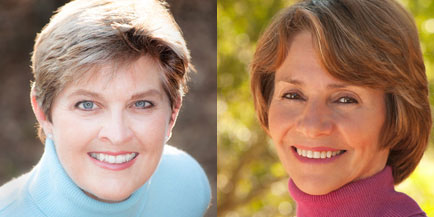 A Free Global Online Event
With Lynne Twist and Tammy White
Enter your name and email address below to receive INSTANT access to this life-changing 90-minute online training:
Your registration includes a free subscription to our Evolving Wisdom e-newsletter. We respect your privacy. Your information will never be shared or sold.
What if your relationship with money could be a source of empowerment, possibility, generosity, hope and joy in your daily life?
If you're like most people, you probably experience money as a source of frustration, anxiety, fear, obligation, guilt or struggle (or all of the above).
Research shows that nearly everybody does, because in one way or another, people's struggles with money are the single greatest cause of suffering in the world.
Stress over money is often at the root of chronic health conditions, as well as problems like overeating, alcoholism, addiction, self-neglect and self-loathing, and it is often cited as one of the primary reasons for divorce…
And because this obsession with money can often bring out the worst in people, it's also at the root of much of the conflict, hurt and oppression people inflict on one another and on the planet.
Whether you are deeply in debt, struggling to keep up with the bills, reasonably well-off, or comfortably wealthy, you can probably trace many of the most painful and difficult issues in your life to money.
You are obviously not the only one struggling, and it's not your or anyone else's fault.
The reason most of us struggle with money has to do with the actual foundation on which our collective understanding of money was built.
Woven throughout our culture, and our societal relationship with money, are 3 toxic myths that have been drilled into you so many times since you were born that you've come to accept them as facts…
And believing these 3 myths almost guarantees that you will struggle with issues around money for the rest of your life—no matter how much you make.
But they only have this power over you because you believe them and reinforce them every day.
As soon as you know how to leave these myths behind you, you'll be able to step forward into a whole new empowered relationship with money.
You'll begin to experience money in a more relaxed and confident way, and you'll come to see it as an instrument for fulfilling your highest calling and serving the well-being of humanity.
The tools and insights we'll be sharing with you during the training can be used to remove the negative influences of these Money Myths from your life.
And you'll not only be able to change everything about your relationship with money…
You'll also be able to begin your Journey to Wealth, where you'll discover that the things you dream of having in your life are real possibilities for your future.
Things like…
Having enough savings to be able to put your kids through college while still being comfortable in your retirement
Paying off your student loan or credit card debt
Having more free time to travel, do more with your family, or pursue your higher callings
Starting your own business (something that lets you live closer to the ideal of having a job you love that inspires you to get out of bed each and every day)

Owning your own home

Pursuing a career that is more deeply aligned with your values and passions
I invite you to fill out the registration box and then join Tammy and me for our brand-new FREE Online Training.
We look forward to showing you how to find the road that will lead you to the life you've always sensed was possible, the road that leads to True Prosperity.
To the life that is possible for you!
Lynne Twist
Here are a few of the messages we received from those who have attended the event in the past:
"This really opened my eyes to what money really is and how I can start to master it instead of it ruling over me."
—Jennifer
"What Lynne and Tammy shared totally changed my views about money forever."
—Mike
"It all seems so clear to me now, and I can see why I always feel behind the 8 ball with money. I'm already seeing ways I'll be able to try this new approach to my money and be able to earn more."
—Melanie
"Truly eye-opening. I was starting to give up hope that I could stop my overspending. But when Lynne shared how to really look at what I value…my whole perspective changed."
—Beth
"I wish I'd known all of this years ago!"
—Josh
"I'm telling all my friends about this. What a beautiful perspective on money. I needed to hear this now."
—Megan
About Lynne and Tammy
Lynne Twist first came to public prominence as the chief fundraiser for The Hunger Project, where she raised over 200 million dollars in the course of her tenure. She also co-founded The Pachamama Alliance, a nonprofit organization on a mission to empower the indigenous people of the Amazon rainforest to preserve their lands and culture. For more than 40 years now, she has been a recognized global visionary committed to alleviating poverty and hunger and supporting social justice and environmental sustainability. Her bestselling, award-winning book The Soul of Money: Transforming Your Relationship with Money and Life has been translated into eight languages, and she has been featured on NPR, PBS, The Huffington Post, Mehmet Oz Radio, Oprah and Friends Radio, and in The Chicago Tribune and The San Francisco Chronicle.
A Free Global Online Event
With Lynne Twist and Tammy White
Enter your name and email address below to receive INSTANT access to this life-changing 90-minute online training:
Your registration includes a free subscription to our Evolving Wisdom e-newsletter. We respect your privacy. Your information will never be shared or sold.