Discover Why Most Breakthroughs Don't Last and the Surprisingly Easy Shift in Your Approach That Will Create Deep, Irreversible Change and Rapid Results For Your Female Clients
(AND a Thriving, Profitable Coaching Practice for YOU!)
Learn the proven, research-based Breakthrough Formula developed by Dr. Claire Zammit through her doctoral research and her work coaching over 60,000 women to facilitate lasting, rapid results.
When you learn how to create rapid results for your female clients, you can:
Work with more of your dream clients
Charge more for your time – confident that you're providing life-changing value
Be so in demand that you have a waitlist and a steady stream of referrals from happy clients
Expend less effort (and time) for bigger returns
Shift from "meandering clients" to "on purpose" clients who LOVE working with you
And finally stop struggling with coaching clients who are flailing – because you know EXACTLY how to help them break through core challenges, stress-free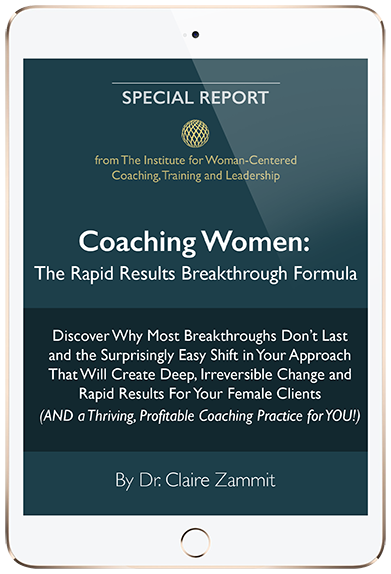 And the best part is, when you apply this formula, your level of satisfaction and happiness in your coaching will increase – because instead of spinning your wheels, you'll be leading your clients into the fast lane of their own transformation and empowerment.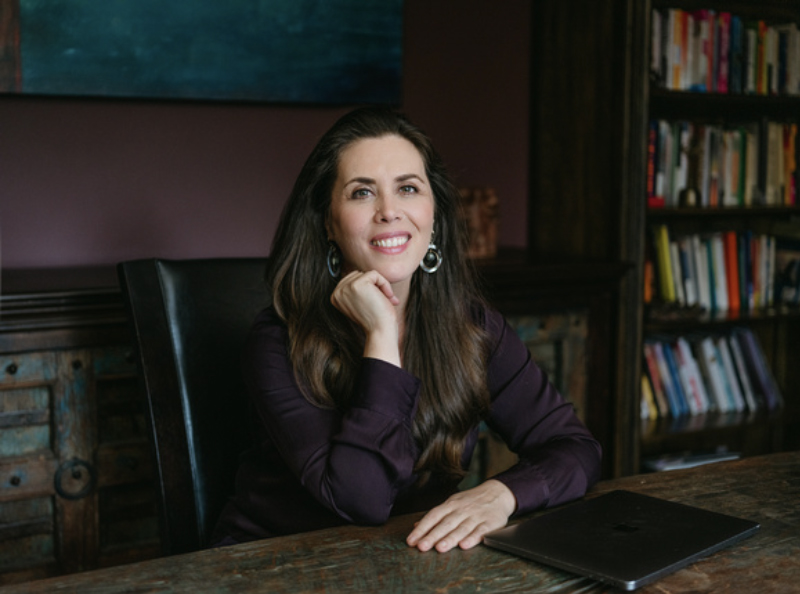 There are few women alive today who have done more to empower conscious women to actualize their potential than Dr. Claire Zammit, founder of the Institute for Woman-Centered Coaching, Training and Leadership.
Her groundbreaking doctoral research on the underlying obstacles blocking intelligent, conscious women from stepping into their greatness has been praised as a seminal contribution to the advancement of women in this century.
Her organization was ranked #83 on the Inc. 500 list of America's fastest-growing private companies, and since its inception it has generated nearly $100 Million in revenue and reached millions of people from more than 180 countries.
This brand-new report details the research-based Breakthrough Formula developed by Dr. Claire Zammit in her extensive research and work with over 60,000 women.