FEMININE POWER PRESENTS
Unlock Your
Feminine Power
Make The Single, Most Powerful Shift Conscious Women Can Make to Get Unstuck & Leap Forward Into Their Destiny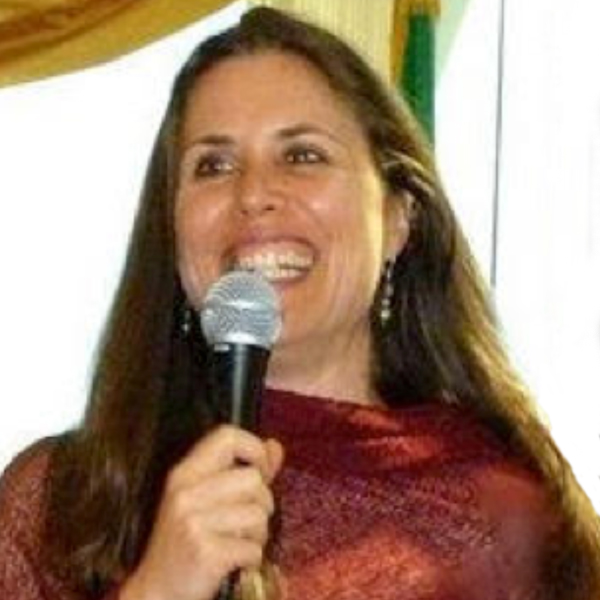 FREE TRAINING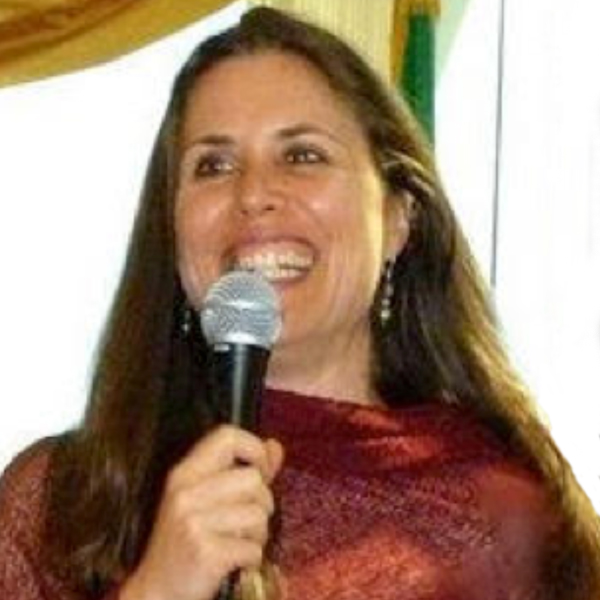 Claire Zammit, Ph.D.
Founder, Feminine Power
FREE TRAINING
Claire Zammit, Ph.D.
Founder, Feminine Power
Register Now to Attend this Global Event on Monday, October 2nd! A recording will be sent if you can't attend live.
Enter your name and email address below to receive access info for what can be a life-changing 75-minute online training:
Your registration includes a free subscription to our Feminine Power and Evolving Wisdom e-newsletters. We respect your privacy. Your information will never be shared or sold. For more information see our Privacy Policy.

Discover the Surprising Reason Millions of Conscious Women Are Feeling Stuck or Blocked When it Comes to Their Higher Calling and Destiny…
And make the one simple, but powerful shift that you can make to gain the POWER to LEAP FORWARD into the larger life that's calling you…
During this FREE 75-Minute Seminar You'll Discover…
The biggest mistake blocking many smart, conscious women from realizing their destiny and how to free yourself from it.
How to unlock the revolutionary Feminine Power system and step forward to create the larger life that's calling you.
Why goal setting and even vision boards don't work at the level of destiny—and what does.
The 8 Key areas of Feminine Self-Actualization and what is most "in season" to manifest (this will be 10 times easier to get results with).
How to identify and release your #1 inner barrier to manifesting your desires and vision so you can step forward into your greatness.
How to activate your "Inner GPS" so that you can manifest your vision in a field of synchronicity, flow and connection to a higher power.
How to break free from feeling isolated and alone, and instead magnetize to you the support, resources and opportunities you need to thrive.
The power that opens up to you when you're supported by a global tribe of brilliant, conscious, talented women.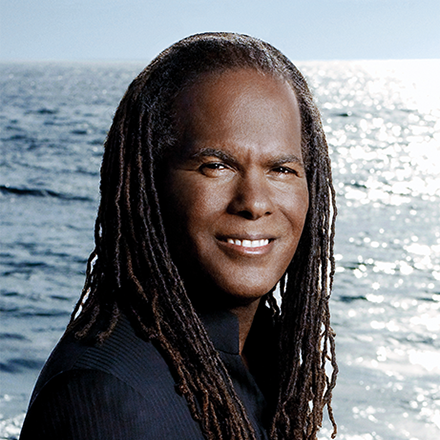 Dr. Michael Beckwith
Author of Spiritual Liberation
and star of The Secret
"What my dear friend Claire skillfully teaches and transmits will catalyze cultural shift of literally cosmic proportions."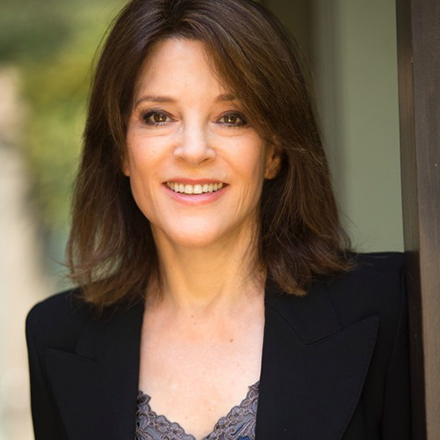 Marianne Williamson
New York Times
Bestselling Author
"Claire is a woman whose work I deeply admire and a friend who I myself turn to for wisdom and counsel."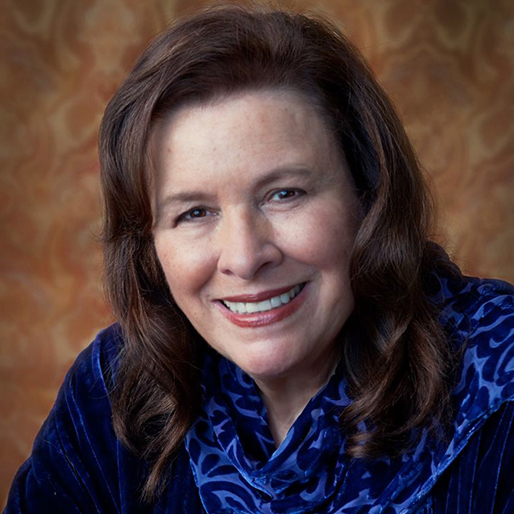 Dr. Jean Houston
Co-founder of the human potential movement
"Claire's work empowering women is masterful and her training offers the key at this critical time in human history."
Are you feeling called to a much larger life?
If you're like most conscious, smart women, you don't want to just achieve success… you want to realize your highest destiny.
A future where:
Your unique gifts are unleashed and impacting others…
You have greater prosperity and purpose in your career…
Your relationships are deeply intimate, loving and supportive…
You're connected to a higher power and feel energized and radically alive every day…
However, in spite of all the work you've been doing on yourself, it might feel sometimes like there is some KEY that you haven't yet discovered to living the life you were meant to live…
…and it can feel like you're sitting on a treasure chest that's locked.
It has to do with the masculine system of power we've all been steeped in—without even realizing it…
And in working with over 500,000 women Claire, who is one of the world's foremost authorities on igniting women's power and potential, has discovered that there's one simple but powerful shift you can make that will exponentially expand your ability to step into your destiny.
In this FREE Global Online Seminar where she's going to guide you through this exact process, step by step!
Smart, conscious women rave about Claire's Feminine Power approach:
As a result of Feminine Power I finished a book, got it published, and started promoting it!"

—Patricia, Texas
Feminine Power did for me what a decade of schooling, therapy and personal development could not. My depression is gone!"

—Heather, California
I am living from my highest self, with total integrity and honor. I receive daily comments from people who are noticing it."

—Debbra, Australia
I'm now attracting men of good character and I'm being asked out, sometimes multiple times a day."

—Heather, Vancouver
Thanks to Feminine Power, I now have a job in my field that pays me more than I've ever earned!"

—Annabella, Pennsylvania
I've had a powerful shift in my relationship with my husband that turned our marriage around because of Feminine Power."

—Ildiko, Australia
In working with over 500,000 women, Claire has discovered that Feminine Power can be the KEY that will enable you to:
Liberate yourself from self-doubt and insecurity, become authentically confident and visible, and be recognized and rewarded for your contributions
Attract a true equal—or transform your present relationship to become the intimate, loving relationship you yearn for
Make the shift from simply surviving to thriving financially
Discover your true "genius" so that you can create a business or career that will allow you to share your gifts in your "sweet spot" and fulfill your life's purpose and calling
Be supported, loved and valued by all the people close to you, so you can become the best version of yourself
Overcome any chronic health challenges that may be blocking your destiny, such as depression and anxiety, fatigue, or feeling out of alignment, allowing you to move forward with limitless energy into the work you're here to do
Feel like you are finally LIVING your destiny as the woman you were born to become…
And so much more!
What you'll discover in this training already helped hundreds of thousands of women manifest their deepest desires and greatest visions in key life areas, including life-purpose, confidence, prosperity, career, creativity, health, and success—we would love for you to be next!

There are few women alive today who have done more to empower conscious women to actualize their potential and realize their destiny than Dr. Claire Zammit. In her two decades as a transformational teacher and leader, Claire has shared her life-changing Feminine Power principles and practices with millions of women around the globe.
Her groundbreaking doctoral research on the underlying obstacles blocking intelligent, conscious, women from stepping into their greatness has been praised as a seminal contribution to the advancement of women in this century.
Over 40,000 women from more than 100 countries have graduated from her innovative online Feminine Power Academy, and her Feminine Power Professional Certification Trainings have trained hundreds more to create fulfilling, impactful and successful careers as transformational coaches, facilitators and leaders in their fields. She is fast becoming known as the "mentor of mentors" for gifted, conscious women.
In addition to building the Feminine Power global community, Claire is also a wildly successful conscious entrepreneur. In 2010, she co-founded Evolving Wisdom, LLC which under her leadership rapidly grew to become one of the world's most successful online transformational learning enterprises. In 2013, Evolving Wisdom was ranked #83 on the Inc. 500 list of America's fastest growing private companies and since its inception, it has generated over $50 million in revenue and reached millions of people from more than 180 countries.
A dedicated philanthropist, Claire's personal contributions and fundraising efforts have been hailed as a major catalyst for the growth of the Girl Power Project which is on track to bring self-esteem and leadership training to over one million low-income girls in Uganda by 2020.
Claire is an active member of Jack Canfield's Transformational Leadership Council and was the recipient of its Achievement Award, and is also a participant in Deepak Chopra's Evolutionary Leaders Forum. She is also the recipient of the Just Like My Child Foundation Women's Leadership Award.
She holds a Ph.D. in Transformational Learning & Change from the California Institute of Integral Studies and lives in Berkeley, California with her husband of eleven years, spiritual teacher Craig Hamilton.