days

hours

minutes

seconds
Join our
#Nextlevel

Mastery Destiny Accelerator program!
This new level of Mastery is designed exclusively for Mastery graduates and coaches, facilitators and leaders to make a quantum leap to the next level of personal power and destiny.
*VIP Early Registration offer ENDS Wednesday, June 1st at Midnight*
We invite you to register with a 40% tuition discount off the July 2022 Mastery Destiny Accelerator until June 1st or until the 100 places we have available for our VIPs with this special tuition are filled. After this time, you may still register at the regular tuition.
days

hours

minutes

seconds
*This offer is only valid by clicking on the enroll button here or scheduling an appointment below on this page.
Enroll TODAY for our EVENT ONLY "SEXY TITLE HERE"
($50,000 Value)…as our gift to you!
As a purpose-driven, self-actualizing woman, having a structure to accelerate your personal growth is critical to your ability to create extraordinary things in your life and in our world.
By joining the
#Nextlevel

Destiny Accelerator Group, you'll gain access to a true group of peers with a similar level of experience in Feminine Power to create the next level of your vision and actualize your potentials in key life areas.
Here's Everything You'll Receive:
Get to the next level of Mastery as an Unstoppable Creator Standing in Your Feminine Power by revisiting the Core Mastery Training Modules with Claire Zammit, Ph.D.
(Value $5,000)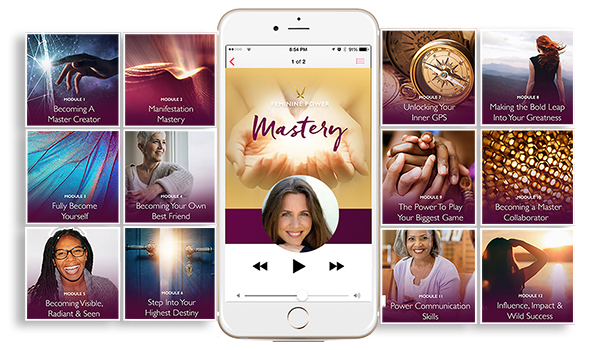 You'll gain the opportunity to revisit the 12 core Mastery Modules and practices (updated and re-recorded in the last year!) in a cohort structure that will enable you to unlock the next level of your power as a Creator and manifest your new Destiny Intention.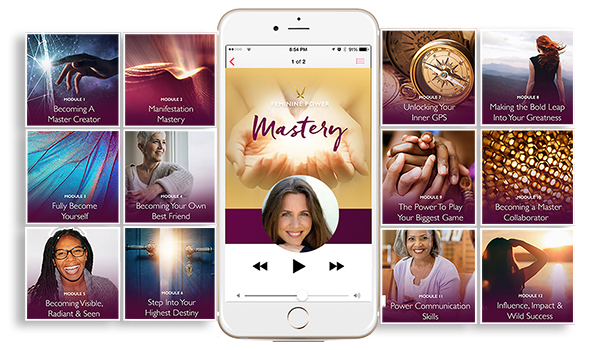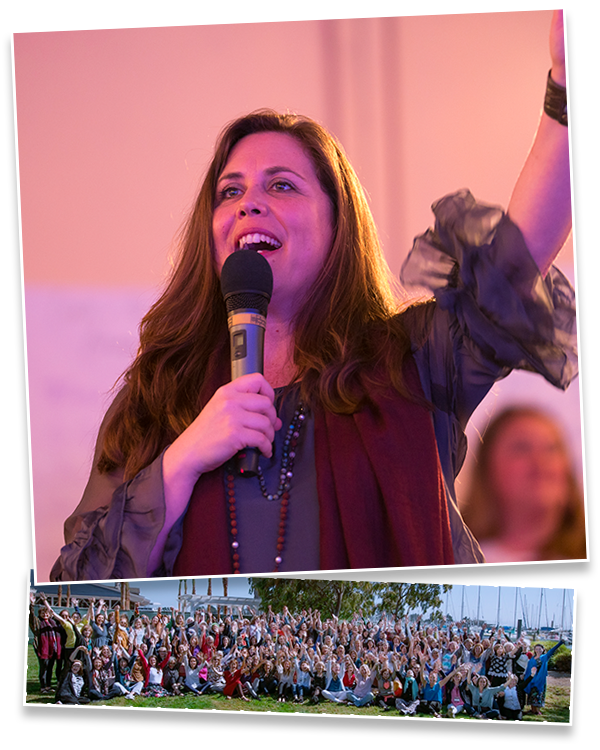 NEW!

LIVE Monthly COACHING IMMERSIONS on Relationship, Prosperity, Purpose, Health, Confidence, and Visibility Mastery
(Value $10,000)
Monthly LIVE Destiny Group Coaching Sessions with Claire and your Mastery community via video, where Claire will guide you through her most impactful practices related to creating breakthroughs in key life areas, including relationships, prosperity, health, life-purpose, confidence, visibility, and more.
These LIVE virtual sessions will be scheduled in order to accommodate schedules in as many time zones around the world as possible!
You'll also receive access to an extensive video archive of Claire's previous Destiny Coaching Sessions you can access on demand to help you integrate the concepts of the training.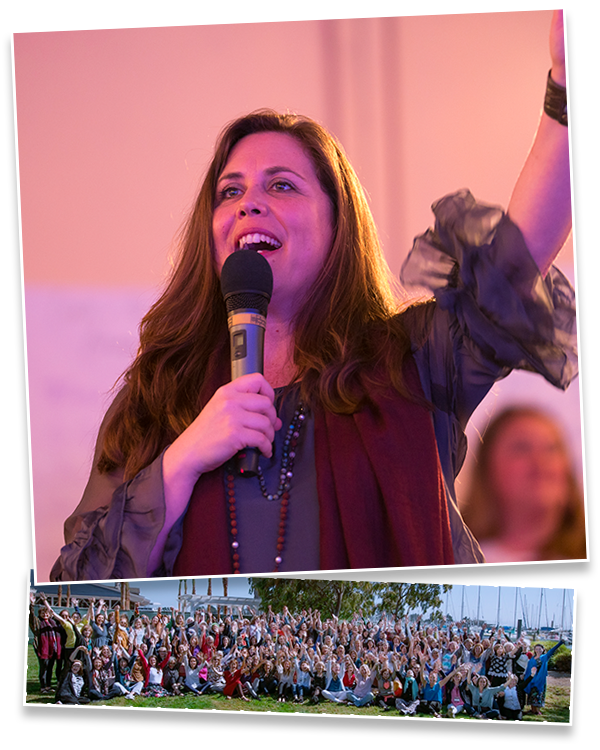 #Nextlevel

Destiny Accelerator Manifesting Pod (Maximum of 8 Participants)
(Value $10,000)


Group Manifesting Mastermind for Amplification, Inspiration, Support and Accountability

BRAND NEW IN 2022!

Option to Join a Themed Group such as Business Breakthrough, Prosperity Breakthrough, Health Breakthrough, Leadership & Visibility Breakthrough, and Relationship Breakthrough

Get the support you need to make the life changes or create the success you've been unable to achieve by yourself!

Imagine having seven other women—who like you are seasoned in their experience with Feminine Power—fully invested in your success to create a specific, concrete, tangible outcome that can and will change your life forever, such as: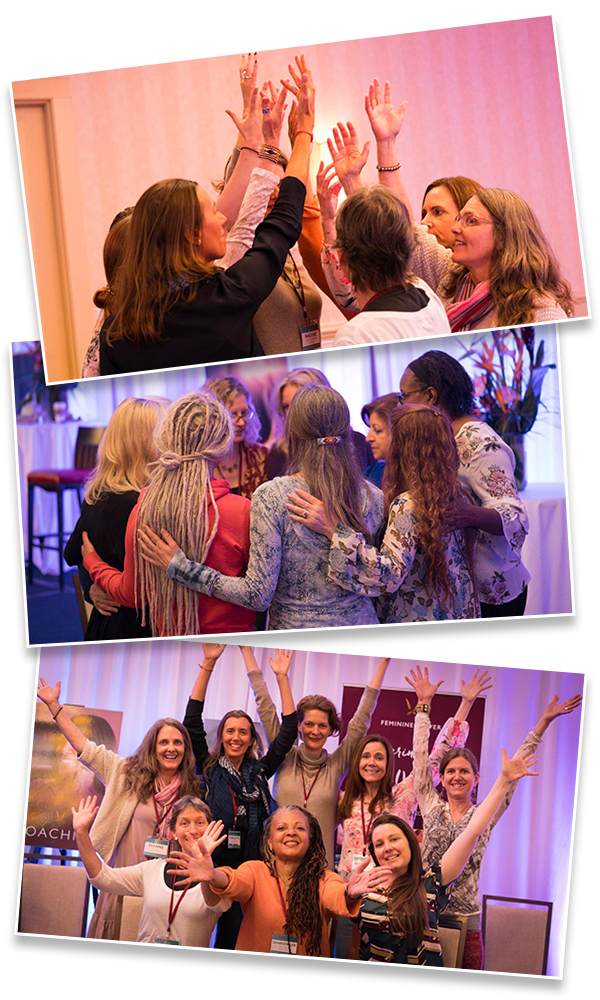 Making a thriving, full-time living in your business where you are making your "destiny" contribution
Meeting your soulmate or transforming your relationship to become the deep, intimate friendship you've dreamed of
Mastering "value creation" and shifting from surviving to thriving financially
Discovering your "genius" so that you can create a business or find your "sweet spot" to fulfill your life's mission
Feeling confident, being visible and seen, and as a result, being recognized for your contributions
Being supported and loved by all the people close to you, and having the confidence to generate connections and support for all you're creating
Having limitless energy after overcoming any chronic health challenges that are blocking your destiny such as weight gain, depression, anxiety, lack of energy, or feeling out of alignment, so that you can move forward with the work you're here to do
Stepping into your next level of influence and success as an author, speaker and/or change-maker.
Your group members will reflect your brilliance, power and possibilities, as well as extending practical support, thought partnership, encouragement, and resources to partner with you on fulfilling your vision!
This is exactly what it's like to be in a Destiny Accelerator Pod! This is the most potent, no-fail structure of support you can give yourself to manifest your vision in nine months in Mastery.
You'll have the opportunity to forge deep bonds with your "Podmates." Many Destiny Pods from former Mastery trainings have become life-long friends and collaborators.
**IMPORTANT NOTE** We are so overjoyed to be creating true peer groups with these pods!
We will be matching you with a group of high-level, committed women who share your level of experience in the Feminine Power programs and certifications to increase your results as a Master Creator ten-fold.
FOR DESTINY ACCELERATOR GRADUATES: If your entire Group wishes to continue on together, we can arrange for you to be placed in the same group.
You'll also gain the support of a senior certified Feminine Power coach to guide your group's journey, as well as provide group coaching. Read on below for more details and see the amazing impact our first Destiny Accelerator cohort has manifested!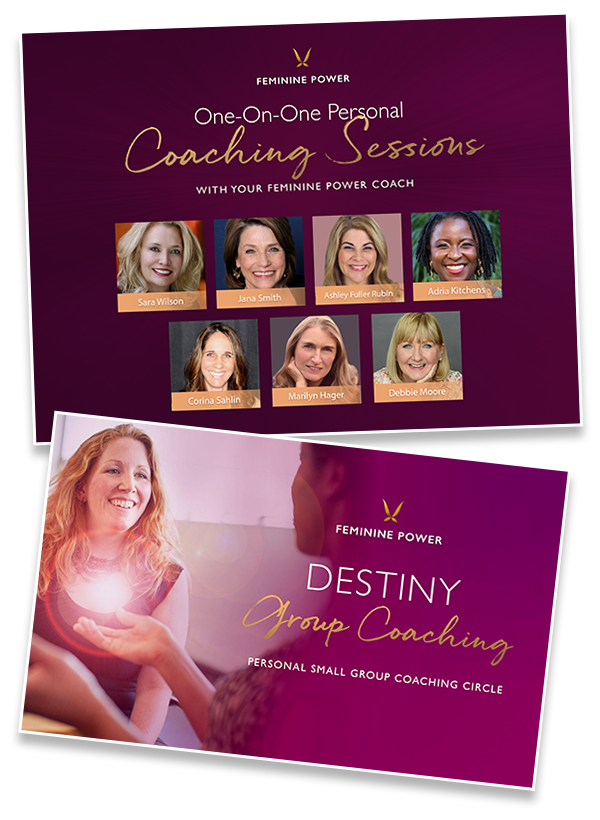 New!

Private + Small Group Coaching with a Senior Certified Feminine Power Coach
(Value $8,000)


10 Small Group Coaching Sessions, PLUS 3 50-Minute, One-on-One, Private Coaching Sessions

Each Destiny Accelerator Manifesting Pod will be supported by a Senior Certified Feminine Power Coach who will offer group and individual coaching.

You'll also connect with a Certified Feminine Power Coach who has already navigated this path for three 50-minute, one-on-one, private coaching sessions throughout your Mastery journey! This is an incredibly rare opportunity to get direct, personal support on your Destiny Intention!
Each of our coaches is a Mastery graduate, and they've all gone on to transform the outer structures of their lives to reflect their inner potentials. They're living examples of what it looks like to embody Feminine Power and serve as a Woman-Centered Coach.
They've spent hundreds of hours coaching and mentoring self-actualizing women like yourself through this process, so they'll be able to meet you where you are and support your vision for where you are going, personally and/or professionally.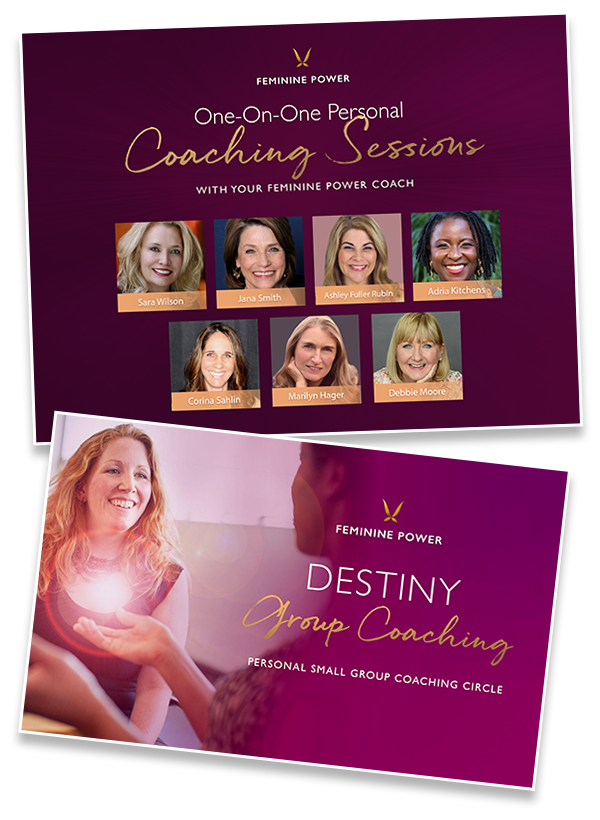 LIVE Power Circles, Conversation Cafes + BONUS COACHING SUPPORT
(Value $6,000)


Get to the

#Nextlevel

of Mastery in your embodiment of Feminine Power through activating conversations in POWER CIRCLES focused on core Mastery principles.

Three times each month you'll have the opportunity to connect with the rich network of women in the Mastery community in meaningful discussions about key concepts, practices and applications that support you to integrate and apply key concepts from the training materials into your life. You'll interact with new women outside your Pod and be coached by other Senior Coaches.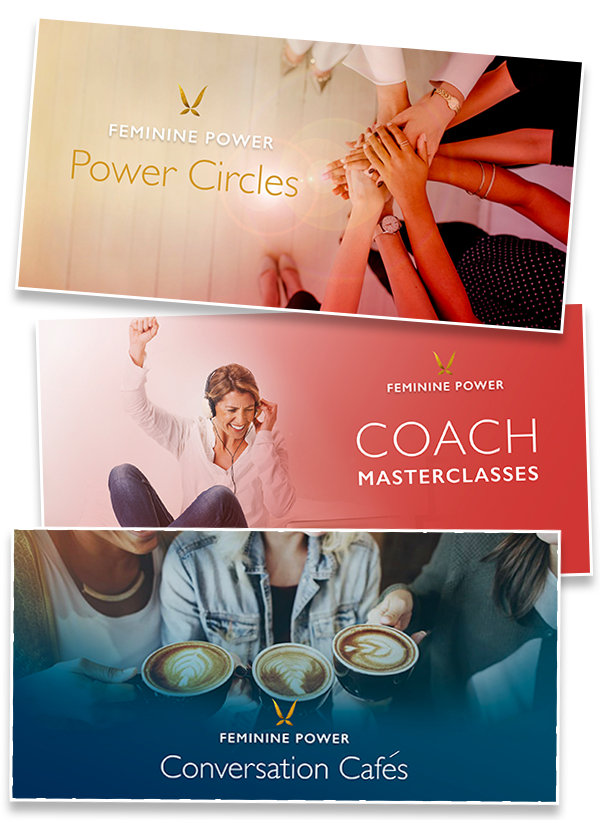 After each Power Circle, you'll have an opportunity to connect in an intimate conversation with other like-minded women who have been trained in the same frameworks and share your high level commitment to reaching higher. Participants say there's nowhere else in their lives where they can access this kind of support and sisterhood.
In addition to all of the live opportunities for support through your coaching and power circles, you'll also have access to an entire archive of Masterclass sessions from our Senior Certified Feminine Power Coaches that are designed to fully support you to integrate the Feminine Power Mastery practices and principles you are discovering in our Training Sessions.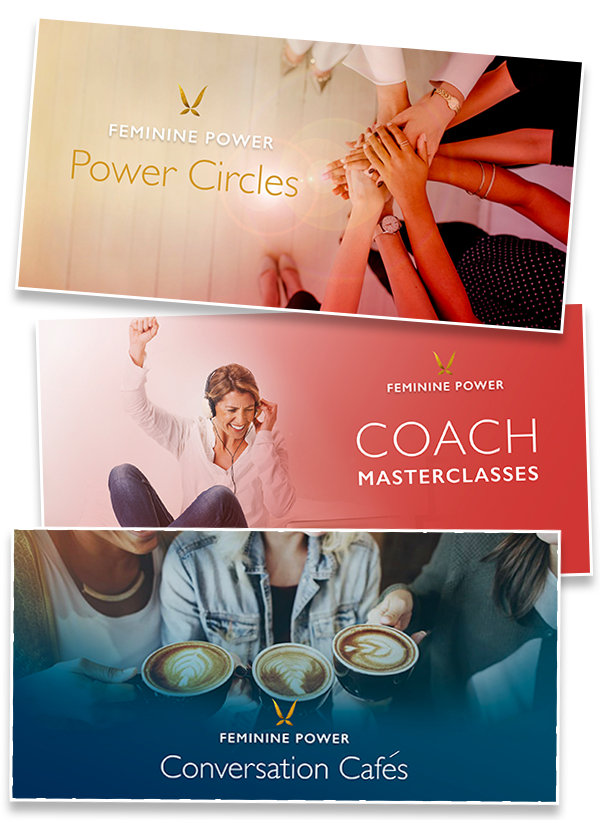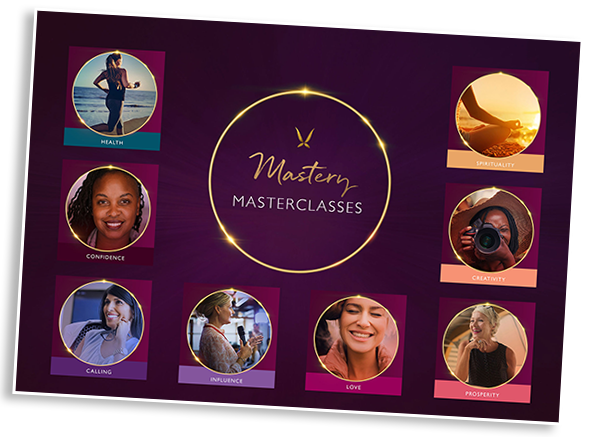 Destiny Code Activation Masterclasses with Claire Zammit, Ph.D.
(Value $4,000)
During this series of eight 90-minute Masterclasses—only available to women in the Mastery training—you'll gain access to The Feminine Power Destiny Codes & Master Application Keys to realize your potentials in all 8 Areas of Self-Actualization.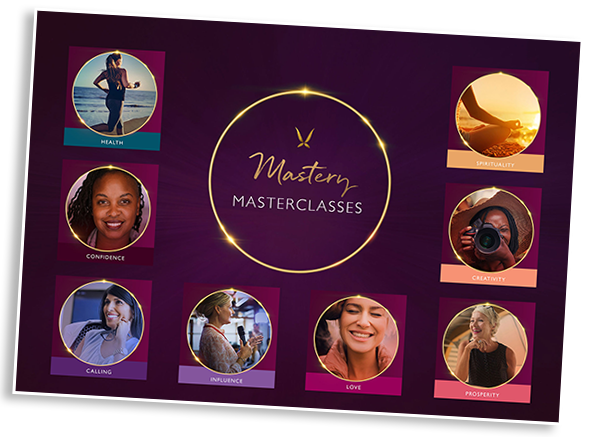 Support to Create a Destiny Project: Vision, Create & Harvest Masterclasses to Bring Forward Something BIG in Your Life!
Includes 3 Masterclasses with Claire, Project Templates and Manifesting Resource Guide

(Value $3,000)
Amplify your manifesting power tenfold by taking on a Destiny Project with the support and accountability you'll gain to bring it forward with your Destiny Accelerator Pod GROUP!
This Masterclass series and handouts gives you the step-by-step blueprint to turn a yearning or vision into a manifest outcome.
Women have used this system to launch businesses, create events, write books or take on a project that has helped them to attract love, transform their health, and more.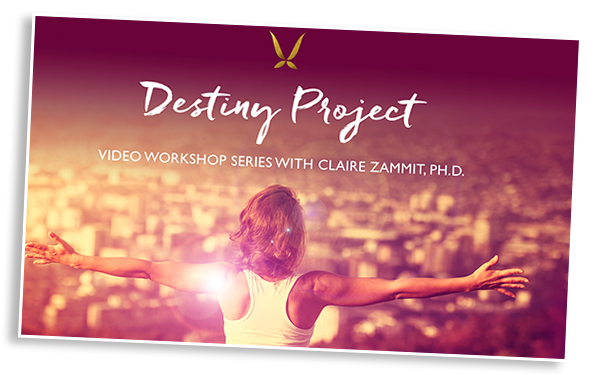 PDF Transcripts, Recordings and Practice Guides for every Module Training Session
(Value $500)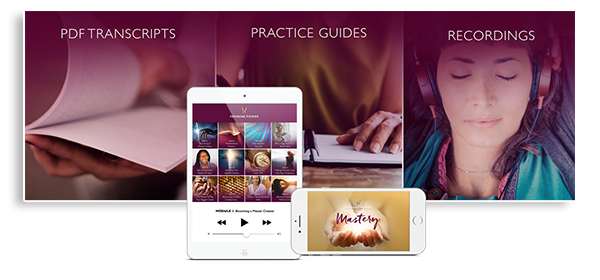 You'll receive Recordings, PDF Transcripts and Practice Guides to help you quickly integrate the material and fast-track your learning. They're great resources to go back to and quickly reference key concepts and find answers to questions as you step fully into the Feminine Power Mastery teachings and principles!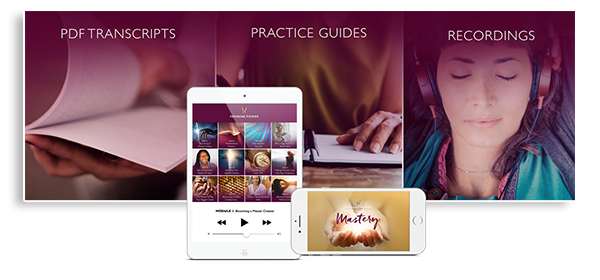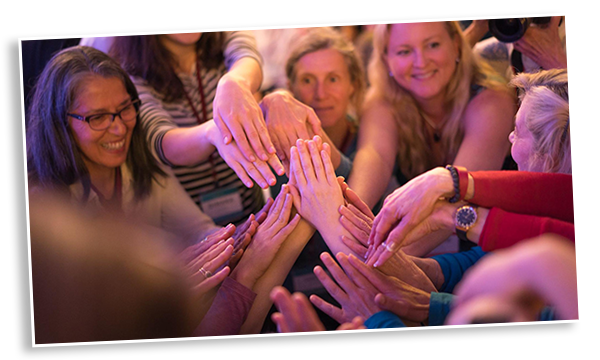 Destiny Sisterhood
(Value Priceless)
Throughout the 9-months of your training (and beyond!) you'll engage in a vibrant online community with brilliant, inspired, caring women from around the world who have a shared language, context and commitment to greatness.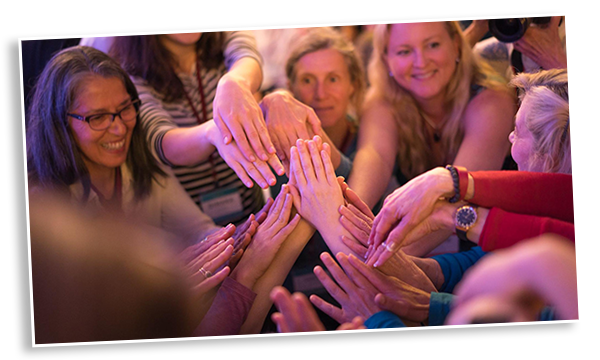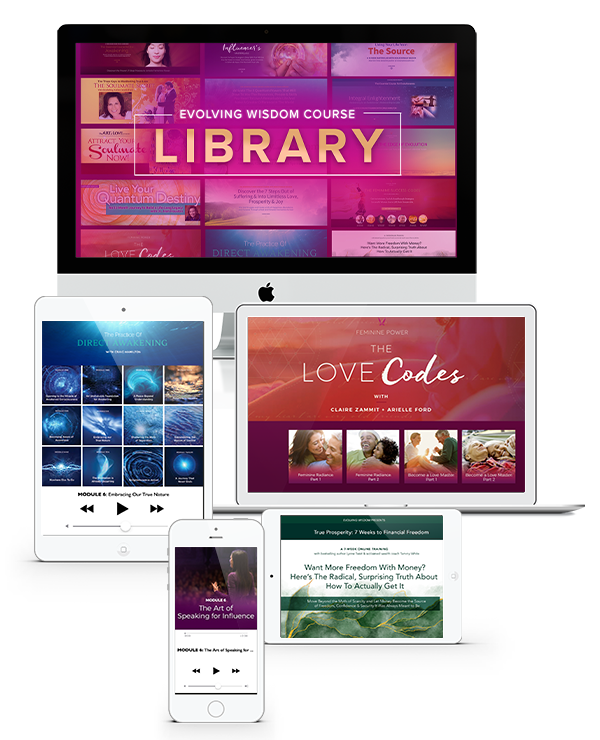 NEVER-OFFERED-BEFORE BONUS: The "Evolving Wisdom Course Library"
(Value $50,000)
Collection of all of Evolving Wisdom's courses, including:
The Love Codes with Claire Zammit, Ph.D. & Arielle Ford
The Influencers Masterclass With Claire Zammit Ph.D. & Jeah Houston, Ph.D.
Unlock Your Quantum Powers with Jean Houston, Ph.D.
Awakening to Your Life's Purpose, with Jean Houston
The Practice of Direct Awakening with Craig Hamilton
Integral Enlightenment, with Craig Hamilton
True Prosperity with Lynne Twist
Art of Love Vault, with Leading Experts on Love and Relationships
The Feminine Power Success Codes with Dr. Claire Zammit
Lift Off Academy Business Training with Amy Ahlers
Streaming access for the duration of your 9 months in the program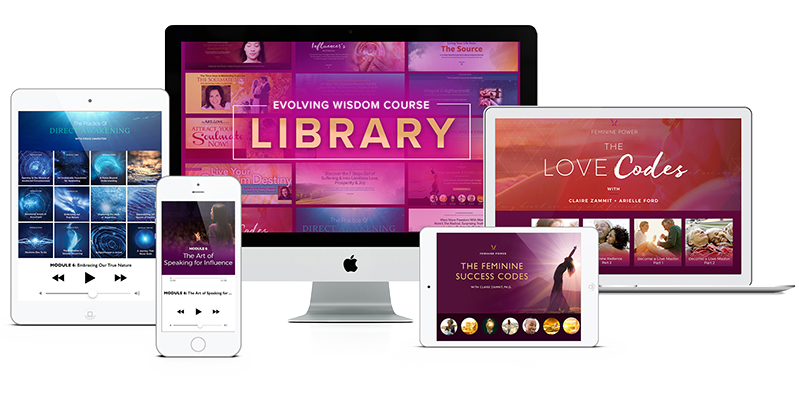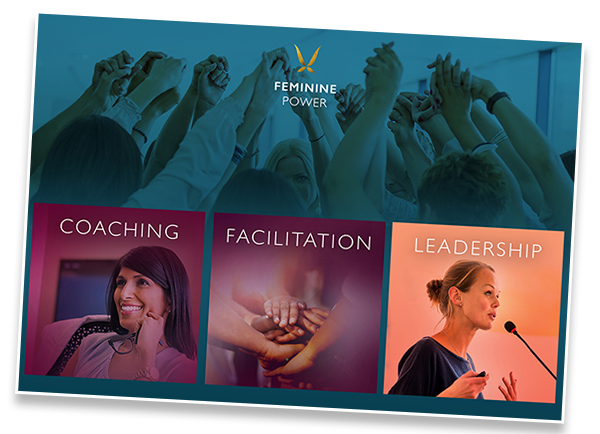 $2,000 Tuition Credit
to apply to Coaching, Facilitation and/or Leadership in Fall of 2021, LAST TIME THIS CREDIT WILL BE OFFERED!

(Value $2,000)
If you are interested in joining our Coaching, Facilitation and or Leadership Certification Tracks, you're in the right place, as Mastery is the foundational Feminine Power Training for all of these pathways!
When you register for Mastery, you will be able to apply a $2000 tuition credit* upgrade to any of our professional trainings and will gain VIP priority status and support in your enrollment process.
*The Tuition credit is valid for our 2021 programs.
Note: There is no refund of your Mastery Tuition when you enroll in Coaching, Facilitation and/or Leadership, as that is the purpose of this tuition credit.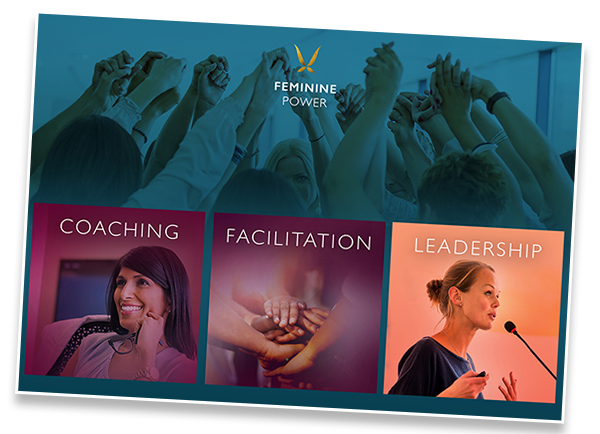 Important NOTE: There are no additional tuition credits towards our professional trainings with this offer. This opportunity is to gain access to the highest level of personal support for your own growth, evolution and development which in turn can exponentially catalyze your success.
Total Feminine Power Mastery Platinum Destiny Accelerator Program Total Value
Total Value:
$45,500
Regular Tuition:
$12,000
Feminine Power LIVE! 2022 Special EVENT Offer:
$10,000
EXCLUSIVE LIMITED-TIME
GRADUATE-ONLY OFFER:
(valid until June 1st, 2022)
$5,700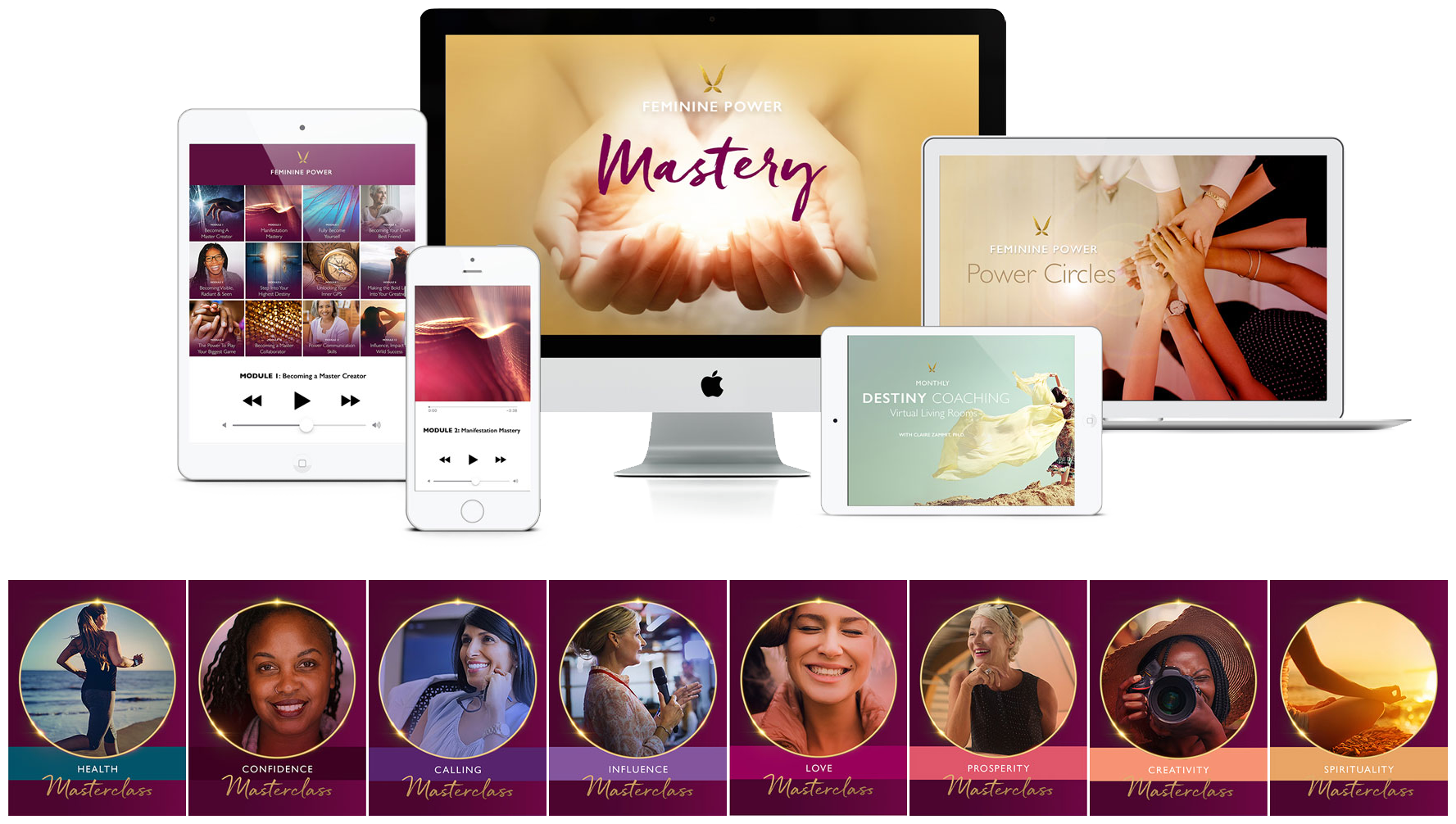 Please note: space in the July 2022 Mastery Destiny Accelerator program is extremely limited due to the one-to-one nature of the coaching and small group experience.
*We've set aside a limited number of seats for the women in our Mastery & Global Leader graduate communities. If you're interested in this intimate support system, please complete your registration below to secure your place in the program.
TOTAL VALUE OF OVER
$45,000+
Payment
Plan
9 payments of
$720

First Payment is due immediately
(then every 30 days thereafter)

Pay in
Full
Non-refundable deposit
$500

Remaining balance of $5,200 will be
automatically charged in 7 days
Schedule a Discovery Session Here!
Got questions or need personal support to discover if or how Mastery

#Nextlevel

is right for you? Our team is here for you! Schedule a one-on-one consultation with a Feminine Power Advisor here today.
** If the schedule is full due to high demand, please email us at support@femininepower.com subject line: NEXT LEVEL and we will get you scheduled right away.

We are committed to providing the highest level of satisfaction for all of our programs, products and events. You can find our Terms & Conditions below.