EVOLVING WISDOM PRESENTS
The 3 Keys to
Discovering
Life's Purpose
A Free Global Online Event with One of the Principal Founders of the Human Potential Movement
If you long to live a life of purpose and you feel a deep sense of urgency around giving your greatest gifts to the world, then you know there's no time to waste.
Yet you probably find yourself struggling to figure out exactly how to make a meaningful difference and finally live the life you were meant to live…
And you're not alone. In fact, at this very moment, millions of people like you are searching for ways to align themselves with a higher calling and a deeper sense of purpose.
Many say it's a global awakening on a scale we've never seen before.
The most important thing for you to know is that your struggles to gain traction are not your fault. You were simply never shown how to infuse your daily life with meaning and purpose.
Fortunately, there's a proven method that will help you activate your full potential and live a life that is as deeply fulfilling as it is meaningful.
You're about to discover the most successful system in the world for bringing your highest calling into the reality of your daily life.
A New Era Demands New Skills
To actually live your purpose in today's complex and challenging times, you need more than just a passion for making a difference.
In order to have a more profound impact at this unique moment in history, you need new skills.
You need to be activated in body, mind, and spirit—equipped with the kind of resiliency, vision, and creativity that transcends ordinary human capacities.
You need to learn and develop a whole new set of skills that aren't taught in school, aren't recognized by our institutions, and you don't hear about them on the news.
The good news is that there are a small handful of individuals who have spent their lives charting the new territory of human potential and empowering people to discover and live their life's true purpose…
And Jean Houston is not only one of those rare individuals—she continues to be a pioneer in the field.
"The 3 Keys To Discovering & Living Your Life's Purpose"
A FREE Global Online Event with Dr. Jean Houston
Jean Houston has dedicated her life to understanding life's codes and helping others activate their highest calling. From advising international heads of state, working with the United Nations, writing bestselling books, collaborating with other spiritual luminaries, and speaking around the globe, Jean has awakened countless people to their life's meaning and purpose.
Indeed, for more than five decades, Jean has enabled people from all walks of life to discover work that they love, to start and join communities that share a common purpose and passion, and to become catalysts to help others reach their higher potential, too.
And now, in this FREE Online Seminar, you'll have a full 90 minutes to "download" Jean's wisdom and her years of experience into your own life. She'll help you turn the inspiration you feel within you into powerful, purposeful action.
During the seminar, Jean will be sharing her unique insights into how to truly live your purpose in life, and then align everything—from your job to your friends to your community—around that singular calling.
Join Jean and thousands of kindred individuals from around the world as she reveals her time-tested, proven process for living your life's purpose!
Just enter your first name and email address in the box above, click the Register button, and we'll send you all the access details.
In This FREE Global Online Event You Will Discover Jean Houston's "The 3 Keys To Discovering & Living Your Life's Purpose"
What Luminaries are Saying About Dr. Jean Houston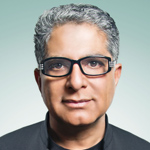 "With elegant simplicity, Jean Houston shows you how to unleash the genius that lies in the depths of your being."
Deepak Chopra, M.D., author of You Are The Universe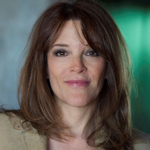 "Jean Houston plays midwife to the next phase of our evolutionary journey…We are literally drawn from the smaller, personal self to the larger, universal possibility…"
Marianne Williamson, author of The Age of Miracles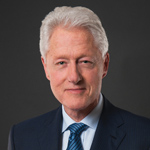 "I learned so much from her."
Former President Bill Clinton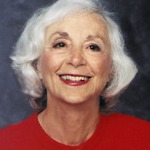 "Jean Houston is a mighty guide at the very frontier of our conscious evolution, awakening the creative potential of us as individuals, as society, and really as pioneers at the very frontier of Life itself."
Barbara Marx Hubbard, author of Conscious Evolution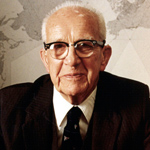 "Jean Houston's mind should be declared a National Treasure."
Buckminster Fuller, author of Critical Path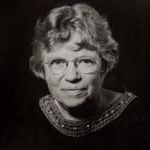 "Jean Houston is the great producer of events and new possibilities as she orchestrates the voices of the new consciousness."
Margaret Mead, author of Male and Female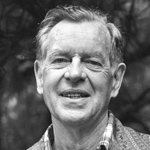 "I think that Jean Houston has broken through to a new understanding of the sense and uses of inward-turned contemplation—an understanding that leaves the Freudian schools of technique and theory far behind. The accent is not on the curing of disease but on the enlargement, rather, of our health."
Joseph Campbell, author of The Power of Myth

Dr. Jean Houston is a world-renowned scholar, philosopher and researcher in human capacities. She is one of the foremost visionary thinkers and doers of our time, and one of the principal founders of the Human Potential Movement.
Jean has worked extensively in 40 cultures and more than a 100 countries, helping global leaders and guiding educational institutions, business organizations, and millions of individual people to enhance and deepen their own uniqueness.
As advisor to United Nations agencies in human and cultural development, she has worked to implement some of their extensive educational and health programs, and since 2003, she has been working with the UN Development Program, training leaders in developing countries throughout the world in the new field of social artistry.
Dr. Houston was also an advisor to President Bill Clinton and former Secretary of State Hillary Clinton, as well as helping Hillary write her bestselling book It Takes a Village: and Other Lessons Children Teach Us.
She is a prolific writer and author of 27 books including A Passion for the Possible, Search for the Beloved, Life Force, The Possible Human, A Mythic Life: Learning to Live Our Greater Story, Jump Time, Manual of the Peacemaker, and The Wizard of Us.
Enter your name and email address below to receive access info for this life-changing 90-minute online training:
Your registration includes a free subscription to our Jean Houston and Evolving Wisdom e-newsletters. We respect your privacy. Your information will never be shared or sold. For more information see our Privacy Policy.