My Nationally Acclaimed Soulmate Secret Course Is Now Available in a Digital Format!
Continue reading below to learn all about this self-paced version of the course that you can download instantly and begin listening to today
Discover How to Manifest Your Soulmate and Begin to Experience the Joy of Sharing Simple Pleasures and the Great Adventure of Life Together
---
Can you imagine how different your life will look and feel when you can live it with your true life partner by your side?
You'll…
You'll…feel and experience profound love and a deep level of trust that allows life to become easier on every level.
As a soulmate couple you are part of a divine dance of being both witnessed and witnessing, celebrating and being celebrated. It's a deep spiritual connection and unwavering acceptance of each other.
Water tastes wetter, air smells fresher, and you experience a heightened level of safety and security when you with your soulmate.
Research proves that being part of a happy couple significantly improves your health and longevity
And even when life gets challenging, when you are with your beloved by your side holding your hand, together you will navigate whatever life throws your way.
Life with your soulmate is deeply healing. They believe in you even, and especially when, you don't believe in yourself. We can let go of fears, doubts and challenges more quickly because finally we know we are totally loved and accepted.
These are some of the wonderful kinds of realities you can begin to experience in the coming year with your soulmate.
They are the same realities that thousands of people are already enjoying as a result of my Soulmate Secret 7-Week Online Course.
I want you to know that not only is this kind of love possible for you, but manifesting it in your life doesn't have to be the struggle it may have been in the past.
Desiring and finding your soulmate can be an incredibly joyful experience, free from feelings of hopelessness and despair, and I want to show you how.
And since you're here right now, it probably means you're willing to do the work to clear away your blocks so you can finally attract your soulmate, your best friend, your most supportive cheerleader, your spiritual partner, your passionate lover, the one person who will stand beside you through everything… your husband or wife.
You can probably even sense it—that you're supposed to have this magical kind of love in your life… so why has it been so hard to find?
If you're at all like the tens of thousands of other people I've guided through the The Soulmate Secret Process, then you're probably already a powerful manifester in one or more other areas of your life. Yet somehow, the kind of deep love you're looking for still eludes you – which has to be incredibly frustrating, and a bit confusing.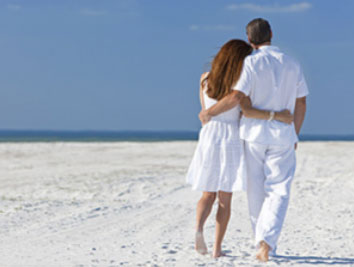 Continuing the search may feel like an empty pursuit, with disappointment as its only destination. You may even be wondering at this point if all the good ones really are already taken… or if maybe you've waited too long and missed the boat… or (most frightening of all) if something might actually be "wrong" with you, rendering you incapable of having a happy, committed, loving relationship.
If you've not yet been able to manifest your soulmate, then it's natural to have these feelings of self-doubt.
But what if I told you that once you more clearly understand your actual obstacles to love, it will not only be possible for you to change your far-from-finished love story, but that you'll likely be able to do so much faster than you imagine possible?
You see, many of the things you've felt powerless to change about how love goes for you, are things you do in fact have the power to change. And changing those things will not only be enlightening and inspiring but—dare I say it—even fun!
Starting right now, your search for love can become a deeply satisfying, magical, and even enjoyable process, every step of the way.
And then one day in the not too distant future, you will walk around a corner, or look up from your cellphone, or reach for a perfect avocado at the grocery store . . .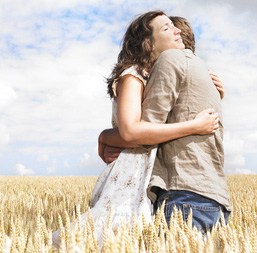 And you will find yourself face to face with the person you are meant to spend the rest of your life with.
It will be that simple.
When you are truly ready to meet your soulmate, the two of you will be powerfully and magnetically drawn together . . . without ever having met.
And your relationship will be everything you've ever wanted a relationship to be, and so much more that you never even dreamed was possible.
And you will be together for the rest of your lives.
But before that can happen . . . you truly have to be ready.
Before I met my soulmate at the age of 43, I'd tried everything I could think of to find the love of my life: personal ads, online dating, how-to books, blind dates, and even singles' bars.
And while I had plenty of relationships over the years—some that were even pretty good—there was never one that I felt in my heart and soul was the true love I was longing for and sensed I was meant to have.
I suspect you know exactly what I'm talking about . . .
You've probably been looking for your soulmate
for a long time now with no success
Sure you might have glimmers of hope now and then—times when you've met a man you think could be the "one" . . .
Times when you let yourself start to believe that after all the years of waiting and trying, you might finally get to have the happy ending all those fairytales and Hollywood movies have been promising you since you were a little girl.
So you take down the walls you've built to protect your feelings, and you allow yourself to hope it might be true . . .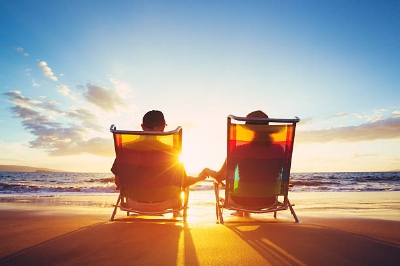 But sooner or later, something happens, and that man turns out not to be your knight in shining armor after all, and you're forced to go back to wondering if you're ever going to find him.
In the back of your mind, you probably wonder if there might be something wrong with you, or if maybe you've done something terrible at some point in your life and just deserve to be alone.
And then you resign yourself to the possibility that you're just not destined to have that kind of soulmate love in your life.
You may be afraid that . . .
Your past luck in love has left you damaged and with too many "issues"
Your health or fitness are negatively affecting your chances of finding love
Your age makes it even harder for you to find your soulmate
You might not be not "interesting enough" or "good enough" to be worthy of the kind of love you want
But what if I told you that none of those things has the slightest impact on whether you can attract your soulmate into your life?
What if the only reason you haven't found
your soulmate is because no one taught
you the right way to find him?
And as a result, you've probably been going about it all wrong, either by following bad advice, trying too hard, or doing nothing at all.
But let me tell you something. No matter how old you are, how you look, or what you've done or haven't done in your life, you have a perfect soulmate waiting for you out there in the world . . .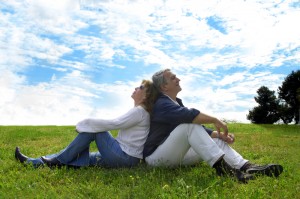 And if you haven't been able to find him on your own by now, maybe it's time to let me help you!
I've actually developed a powerful process you can use to manifest your soulmate and prepare yourself in every way for the incredible relationship you'll have together.
By combining universal principles with proven techniques, my Soulmate Secret Process will begin to transform your love life as soon as you engage it.
The foundation of this process is what I call . . .
 The 3 Keys To Manifesting True Love:
Clarity, Clearing, and Manifestation
Clarity means getting absolutely clear about exactly the kind of person you need in a partner—not simply someone you find attractive and who has a few traits you find desirable, but someone who shares your "core love vibration," and who will truly fit with who you are now and who you want to be. And if you aren't clear about the kind of man you truly need—not just want—you'll probably end up with yet another Mr. Wrong.
This is also how you can banish a difficult "soulmate blocker" from your life, because once you have clarity about what you want, you'll no longer choose to invest your time, energy, or feelings in men you can now clearly see are not what you want at all.
I'll show you highly effective techniques for figuring out exactly the type of person who is perfect for you, in all your wonderful complexity!
Clearing means letting go of all the emotional and physical clutter in your home and inside yourself that are very real obstacles to you being open to love—even if you think you're already open!
One of the most critical steps in preparing for your soulmate involves removing from your mind and your living space anything that is attached in any way to a former partner or that reminds you of him.
This second key is an excellent tool for clearing out a lot of seemingly innocent "soulmate blockers" that are anything but harmless.
This isn't easy, but I will show you exactly how to determine what can stay and what has to go, and I'll give you fast and effective methods for letting go of it painlessly and completely so it never gets in your way again.
Manifestation is a process that has to be done in a very specific way in order for it to work. But if you use the manifestation techniques I've designed for you, in the exact  way I'll show you to use them, you'll actually be able to access the "partnership energy" of the Universe to help you get the things you truly want and need in your life—including your perfect partner.
Plus, when you do this, you'll banish any subconscious "soulmate blockers" lurking in your emotional space.
In fact, the whole manifestation process is all about fine-tuning your "core love vibration," because that is the frequency that magnetizes true love into your life.
And once you've found each other, you can continue to use these powerful techniques to create the shared life of your dreams!
You and your soulmate are
truly destined to be together
But it won't happen until you have mastered the 3 Keys and are truly prepared in every way for the passionate and supportive love that awaits you . . . no matter how long it takes.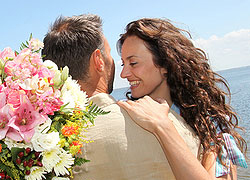 Now, I think that having to wait another five, ten or twenty years is much too long—especially for something so wonderful that is already destined to be a part of your life!
That's why I developed this proven process to help you manifest your soulmate right now, so you can start living the life of love you are meant to live, without having to waste even one more year alone.
I've taken some powerful ancient manifestation techniques and combined them with modern wisdom and insights, and then I've tested and refined these techniques in my own life and the lives of thousands of others around the world.
And now those techniques work quickly and efficiently to help you get prepared on the inside to draw your soulmate to you.
When you are finally ready to live this new life and be truly happy, that's when you'll start manifesting that life outwardly around you . . .
Can you imagine what it will be like
when you find your soulmate?
How loved, respected, heard, adored and wanted you'll suddenly be?
It might be a little difficult to truly imagine it if you've never experienced anything like it before, but I can tell you this . . . it's pretty wonderful. And I want you to have that experience, too . . .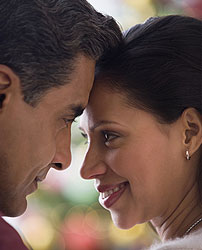 Every day for the rest for your life.
When you are finally living with your soulmate, you'll do things together: you'll shop for furniture and food; you'll cook for each other; you'll work in the garden and share the harvest; you'll watch movies curled up together on the couch; you'll go on adventures to explore new places; you'll hold hands . . . and you'll make love.
You'll sleep side by side or in each other's arms every night, and in the morning you will look into his eyes and be glad you chose him and glad he chose you.
And no matter what you do together, you'll find ways to have fun.
Even when you're in the midst of dealing with one of life's many challenges, you'll be mutually supportive at every turn, and you'll try to find ways to make each other laugh.
And you'll get through it . . . together.
When you master my manifestation processes and use the other practices I'll show you during the Soulmate Secret 7-Week Interactive Online Course, it's possible you'll find your soulmate so fast it might almost make you dizzy . . .
And while for many people it takes a bit more time and work for them to truly be ready to meet their soulmate, when it happens for you (and it will), I promise the experience will be everything you could ever hope for it to be—and so much more!
There are a lot of different approaches out there for trying to find true love, and I know some of them work . . .
But I also know that I have personally taught my techniques to thousands of people over the past several years, and through using those techniques, they are not only finding their soulmates, but some are finding them incredibly fast . . .
Even faster than I did—which I thought was pretty fast at the time!
My Own Path To Love
By the time I'd reached the age of 43, I had created my dream life, except for one thing—I didn't have a soulmate to share it with.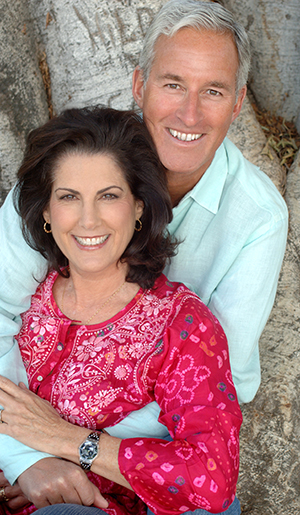 I had a successful, exciting career as a marketing consultant, author, and publicist, and I had many close friends.
I'd helped launch the careers of such spiritual luminaries as Deepak Chopra, Neale Donald Walsch (author of the Conversations with God series), and my own sister, Debbie Ford (pioneer of the groundbreaking Shadow Process).
I also traveled a lot, and I was helping deliver to people what I considered to be some of the greatest gifts in the world. But one morning I woke up and realized that while I had been so busy making a great life for myself, I'd forgotten to find someone to share it all with.
As exciting and gratifying as my professional life was, I knew I had been ignoring the pain and loneliness in my personal life for many years—the fleeting relationships that didn't feel truly connected, the weekend nights spent alone, the vacations that turned into stay-cations because I didn't have anyone to travel with.
And it was even harder when I'd listen to my married and coupled friends talk about their romantic getaways, or when I got invited to yet another wedding and had to stifle my embarrassment as I crowded together with the other (younger!) single women and the four-year-old flower girls to try to catch the bridal bouquet.
I didn't want to be alone, and I knew the time had come to do something about it.
I already knew how to manifest good things in my professional life, so on a whim I decided to try to customize some of those same strategies and processes and then try them on my love life.
And after a few months of using the tools and techniques I'd designed for myself, something wonderful happened . . .
I was on a business trip and my client's business partner—who I'd never met before—picked me up at the airport. His name was Brian, and when I saw him for the first time, I felt something I'd never felt before: a sense of excitement that something big was happening!
It was obvious that he felt it, too, and by the end of the day, we both knew we were going to be together.
Only three weeks after that first fateful
meeting, we became engaged . . .
And now we've been married for 16 ecstatically happy years.
Every single day, my husband shows me his unwavering devotion. I feel deeply loved and cherished, and his support has helped lift my career to heights I hadn't even considered possible before.
One of the most surprising things about our relationship is that our love actually continues to grow and get better every year. I can't even imagine what my life would have been like if I hadn't actively manifested him when I did.
And since I was what they call an "older bride," when single women heard my story, I immediately became a "go-to" expert for every woman over 40 looking for love. They would pull me aside at events or seminars and whisper in my ear, "How do I find my Brian?"
The more I told my story and coached others through shifting their approach to love, the more I realized that most people truly needed that extra guidance to help them see their "soulmate blockers" clearly, and to support them as they worked to move past their imagined limitations when they got frustrated or scared.
And since I was receiving so many requests to make my secret available to more people . . . I decided to further refine the manifestation techniques I'd originally developed for myself and combine it with all the wisdom I'd gained from the relationship experts and spiritual teachers I knew, and I began to create what became The Soulmate Secret Process, including The 3 Keys To Manifesting True Love.
Then I put it all together into my Soulmate Secret Interactive Online Course and began to make it available to anyone who was ready to find their soulmate. And since then, I've led tens of thousands of people through the process of integrating the 3 Keys into their lives—with extraordinary results.
I hope you'll be next!
With love and light,

---
Graduates Talk About How The Course
Helped Them Find True Love . . .
"I finally waved goodbye to the old and committed to being proactive. It only took two months of dating to meet the "one." He proposed on Valentine's Day and we are now engaged!"
—Kris, Australia
"He has arrived! We connect as two people and become one essence. We spend quality time together, cook or eat out, go to the beach and swim and walk. He helps around my house, likes to massage my feet and cuddle, and he gets turned on by just looking into my eyes!"
—Maria, Australia
"Maybe a month or two later, an amazing man walked into my life. I was at my gym, looked up and found the most beautiful blue eyes looking at me. His playfulness makes me feel alive like nothing else. Arielle, you rock! My life has changed!"
—Dee, California

"I did the course really not sure that it would happen. Two years on, I am now engaged and my life just keeps getting better and better. The course quite literally changed my life—and instantly—the first person I met after the course turned out to be my soulmate!"
—Maria, Kenya
"I am the happiest I have ever been. I truly believe the Soulmate Secret Course helped this Princess meet her Prince Charming. Thank you!"
—Audra
"Since attending the Soulmate Secret Course, I have manifested my soulmate! We are now married and sharing our lives. I can hardly believe my good fortune, a good fortune that began with beginning to love myself in a different way. Thank you, Arielle!"
—Constance, California
"The Soulmate Secret Course was groundbreaking for me. I discarded old layers, believed in love again, and regained my self-esteem. It was the ONE thing that aligned me to receive the love I deserved. My soulmate called me three days after I finished your Soulmate Secret Course and we are blissfully happy. I thank you from the bottom of my heart, Arielle!"
—Karen, Australia
---
I regularly gather together the world's most sought-after love and relationship experts who share their latest research and insights in my Art of Love Relationship Series. Through staying on the leading edge in this way, I'm able to continue to develop powerful new tools and techniques to enhance my comprehensive Soulmate Secret Process.
In fact, I've recently added two entire sessions to the course in order to accommodate all the new elements I've brought in. Elements that will not only ensure that you'll have a fun and life-changing experience during your 7 weeks with me, but that you'll also come out of that 7 weeks with everything you'll need to stay on track to meet your soulmate soon and embark on the passionate adventure of your life together!
Here are all the details:
The Soulmate Secret 7-Week Course
During the course, you'll discover how to . . .
Easily identify and remove the emotional and physical blocks that have held you back from love in the past
Get completely clear about the kind of partner you want to attract and what you want the relationship to look like
Finally disconnect from past lovers through a simple, almost magical technique
Bridge the gap between your head and your heart and bring your vibration and vision for love into every cell of your body
"Feather your nest" in order to energetically prepare your body, mind, and home for the arrival of your soulmate
Co-create with the energy of Universe to deeply connect you to your soulmate before you even meet
Truly love yourself so you'll be willing to let someone else love you, too

Literally become a magnet that will attract your soulmate to you, making the path to true love feel natural, easy and fun
The entire Soulmate Secret Process is so exciting and inspiring for me every time I get to go through it with a new group of committed participants, and I can't wait to be there, guiding and supporting you in every way as you get to experience it for the first time!
---
Here's What You'll Discover In My
7-Week Interactive Online Course:
Week 1: Activating the Hidden Key of
Manifestation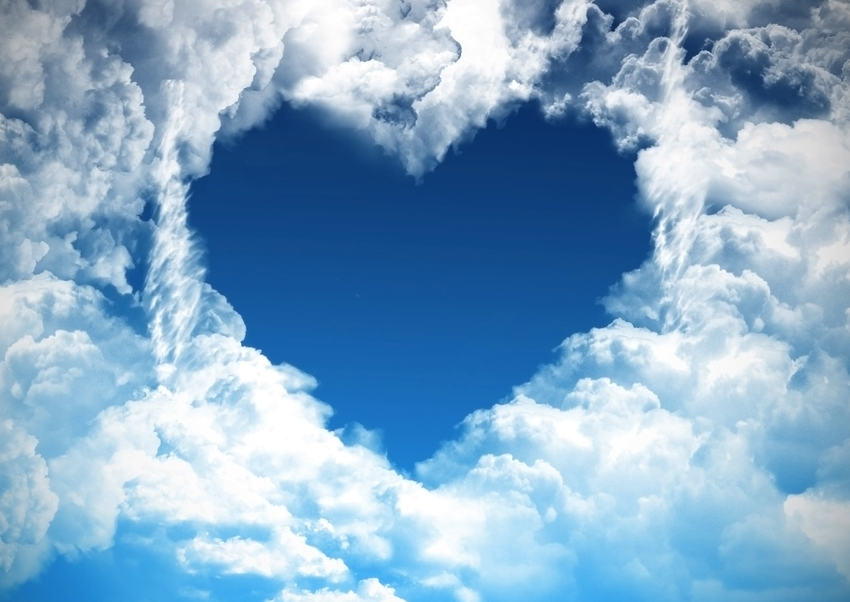 Discover how to use "feelingizations" to magnetize your soulmate
Learn how to apply a step-by-step process for creating clarity, anticipation and a powerful intention around what I call Big Love
Open up to new possibilities of what a loving partnership can be in your life
Discover a unique way to use manifestation techniques to make the impossible possible
Develop an understanding of the role of fate, destiny, and divine timing in your love life
Week 2: Breakthrough Techniques
to Release the Past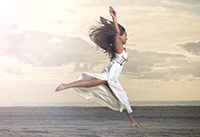 Discover the 3 most powerful ways to unhook the past by cutting the energetic cords that bind you
Learn an effective way to release yourself from old lovers forever—the "Love Pain Detox Plan"
Engage a simple process to finally forgive yourself and those who have "done you wrong"
Establish your own unique step-by-step ways to create a welcoming "soul space" for new love
Week 3: Connecting to the Wisdom
of Your Higher Self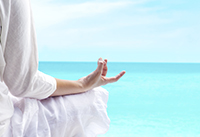 Discover the three-step process to transform all negative beliefs into positive realities
Overcome any road block on your path to Big Love utilizing a unique formula for overcoming obstacles
Discover how to "write" your own personal story of love (of course you can give it a happy ending!)
Develop a relationship with your higher self that will magnetize your soulmate to you
Week 4: Invoking the Partnership Energy
of the Divine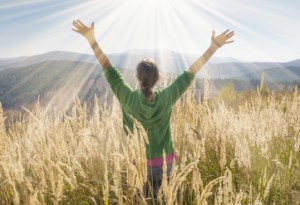 Discover how recognizing and honoring the soulmates you already have actually raises your love vibration
Clarify the traits and qualities you really want in a soulmate—and create a Soulmate Wish List (and I don't mean height, weight, eye color or income!)
Design your own powerful, personal ritual for surrendering your list to the Universe
Discover the co-creative energy that lives in you and partners with the Divine energy of the Universe to bring into your life whatever you most focus on, whatever you truly desire
Week 5: Feng Shui, Rituals & Creating
Your Love Altar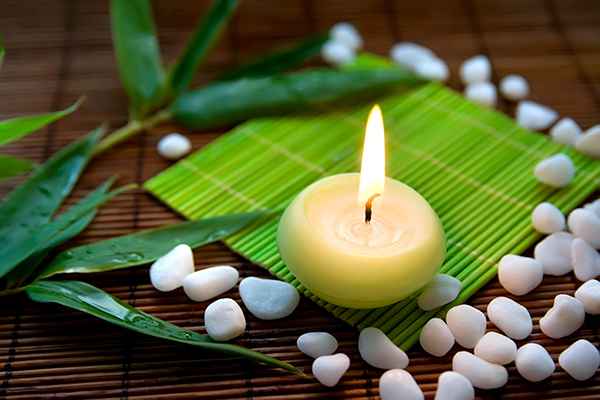 Discover how to raise the vibration of love within you through practicing powerful self-love rituals and techniques
Explore all the fun and important ways you can "feather your nest" and energetically prepare your hometo be a setting for the beginning of the extraordinary relationship ahead of you
Come to a deep realization about the actions you must take to be fully loved, cherished and adored
Discover how to generate love before first sight!
Week 6: Raising Your "Love Vibration"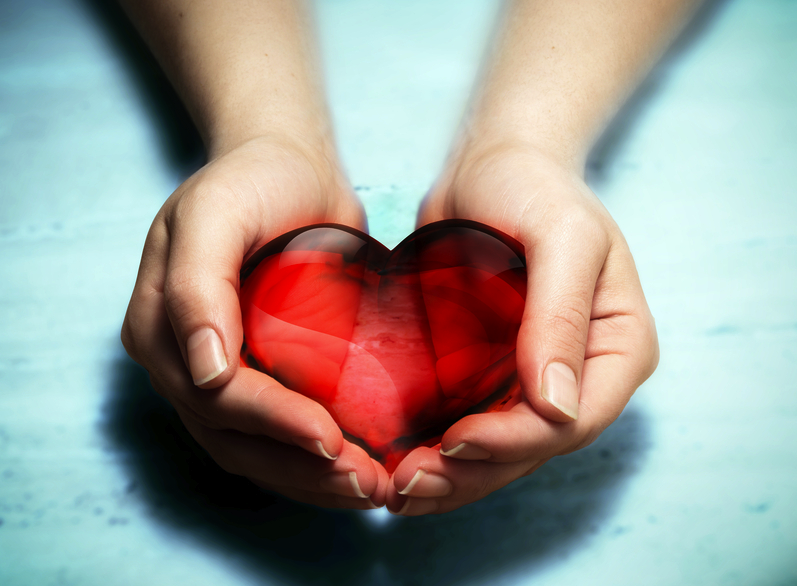 Discover the 5 ways to be continuously available to meet your soulmate
Learn important techniques to see clearly the difference between your intuition and mere wishful thinking
Develop and trust your intuition to guide you toward love and repel those who can't give you the love you deserve
Discover the 3 signs that will let you know you are truly with your soulmate
Week 7: Magnetize Your Soulmate
by Being Love Now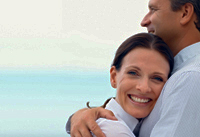 Discover the profound power of gratitude, and how it can quicken your path to manifesting true love
Awaken to the joy of savoring the wait now that you know your soulmate is coming
Experience deeply in your present awareness what it feels like to be in the arms of your soulmate
Discover how to radiate and embody the love, satisfaction and contentment you seek, causing the flourishing of your life so that your soulmate quickly recognizes you as their one true love, too!
---
Included with the course are:
SEVEN 60-MINUTE INSTANTLY DOWNLOADABLE COURSE SESSIONS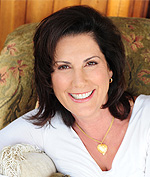 In each Course Session, I will teach you and guide you, step-by-step, through the techniques and rituals for manifesting the love of your life using The Soulmate Secret Process. Through these Course Sessions, you will be able to clarify who the right partner for you is, clear emotional clutter to make the space necessary for a soulmate to enter your life, and invoke the right energetic vibration to create true and lasting love.
PDF TRANSCRIPTS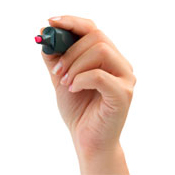 Each Course Session is transcribed and included with the course for your convenience. PDF transcripts are a great resource to go back to and quickly reference key concepts and answers to frequently asked questions as you step fully into The Soulmate Secret teachings and principles.
PRACTICES AND REFLECTION QUESTIONS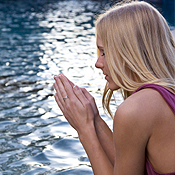 To guide and support you through the manifestation process, I have created weekly Practice and Reflection Questions that will unlock your hidden powers of attraction to help create what you want most in your love life. When you follow these assignments carefully, you will begin to feel your love vibration increase and you'll sense a shift in your ability to attract your soulmate.
---
Exclusive Soulmate Secret Bonuses
Enroll today to receive this exclusive package of bonuses to support you in attracting True Love
Bonus #1 – "Path to Love" Facebook Community
Your registration in the Soulmate Secret Digital Course includes a 6-month membership in our private Soulmate Secret "Path to Love" Facebook Community.
(a $97 value)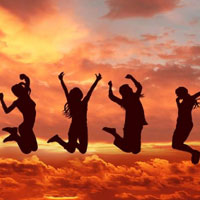 This structure has been created to ensure that you have the most complete and supportive experience possible during the Soulmate Secret Course and as you integrate the learnings in the important months that follow.
It is a space where you can share your "aha" moments, shifts, and transformations, as well as your experience, strength, and hope with others who are immersed in the same process you are.
You'll also be able to connect with our Certified Love & Relationship Coaches, who will be there supporting you at every turn as you move through The Soulmate Secret journey and head toward exciting, love-magnetizing changes in your life.
Bonus #2 – Harnessing Prayer and Affirmations
to Break Through Your Limiting Beliefs
An audio seminar with bestselling author
and star of The Secret, Lisa Nichols
(a $97 value)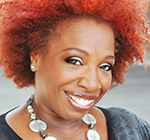 Ten years ago, Lisa Nichols didn't think she was worthy of "forever love," but now the internationally-acclaimed "Breakthrough Specialist," has not only left that belief behind and found true love for herself, she's going to take you through her proven 4-step formula to help you identify and transcend the negative, limiting beliefs that are standing in the way of you finding love!
In this incredible 60-minute audio seminar you'll discover . . .
The 3 types of love relationships and the purpose of each
What today's fiercely independent women have to ask for from a man
How being quick to judge can make you miss the one
Why women need to toss out their biological clocks
The daily prayer that creates natural attraction—and the responsibility that comes with it
Lisa's most powerful core principle to bring in your beloved
"Lisa Nichols is a rock star of personal growth! Gutsy and authentic, Lisa uses her charismatic and influential style to teach resilience."
—Stephen Covey, author of the New York Times bestseller The Speed of Trust
Lisa Nichols is the bestselling author of six books translated into 30 languages, that have touched the lives of more than 35 million adults and teens throughout the world. She is also a featured teacher in The Secret, and has been a guest expert on The Oprah Winfrey Show, Good Morning America, Extra, Larry King Live, and starred in Starting Over on NBC.
Bonus #3 – Mars and Venus in the 21st Century:
Getting Ready for Love Now
An audio seminar with the bestselling
relationship author of all time, Dr. John Gray
(a $97 value)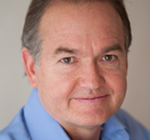 Do you ever feel like the world of love and dating has just become so much more complex in the modern age that you can't even understand it, much less navigate all those complexities? Well, Dr. John Gray has so many new insights and life-changing advice on what you need to do (and not do!) in this "new world" of love, that after this seminar, you'll be more prepared than ever to create the kind of love you want in your life . . . right now!
In this revealing 60-minute audio seminar you'll discover . . .
The real reason you are still single (and what to do about it)
The most important thing to look for when you're on a date
Nutritional supplements that actually increase self love!
The "must-lose" list of expectations women have of men
How to create a "yes set"
The exact steps to take to develop a deep belief that you will manifest true love in your life
"John Gray's insights are extremely informative. He presents ideas on how to find your soulmate, as well as thoughts on how to create a loving and mutually fulfilling relationship. He has the ability to make sense out of ordinary situations that appear easy to handle, yet in reality are anything but that!"
—Belle Meade
Dr. John Gray is a Certified Family Therapist, and internationally recognized expert in the fields of communication and relationships, and the #1 bestselling relationship author of all time, with over 20 books, including those in his wildly popular Men are From Mars, Women are From Venus series. His books have sold over 50 million copies in 50 different languages around the world.
Bonus #4 – Overcome Your Inner Love Saboteur
An audio seminar with bestselling author and
creator of the Shadow Process, Debbie Ford
(a $97 value)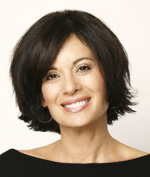 In this unique seminar, Debbie Ford shares her world-renowned "Shadow Process," helping you to identify how your own personal Shadow may be lurking behind even your best qualities, and how embracing your Shadow as a tool for growth can release you from patterns of self-sabotage and even lead you directly into the arms of your soulmate!
In this one-of-a-kind 60-minute audio seminar, you'll discover . . .
How your Shadow sabotages your love life, and how to dissolve that pattern once and for all
How to clear the blocks around raising your vibration for love
3 proven techniques to help you experience more and deeper self-love in your life
How to release your negative ties to past relationships
The key to moving forward in love with freedom and confidence rather than fear
"Debbie Ford guides us past the self-punishing patterns that often bind us. Her ideas are exceptionally compelling."
—Marianne Williamson, author of A Return to Love
Debbie Ford was an internationally recognized expert in the field of personal transformation and an expert guide to emotional freedom techniques. A bestselling author, her eight books include The Dark Side of the Light Chasers, Spiritual Divorce, The 21-Day Consciousness Cleanse and The Shadow Effect, which she co-authored with Deepak Chopra and Marianne Williamson. A transformational coach, speaker and teacher for more than 20 years, Debbie also created the acclaimed Shadow Process Workshop.

---
Praise for The Soulmate Secret

"Arielle Ford provides a beautiful way to let go of any hurts of the past and bring new love into your life today. Practical, inspiring, and hopeful, The Soulmate Secret leaves even the most cynical about love ready to find a soulmate." —Marianne Williamson, author of Age of Miracles

"The Soulmate Secret will inspire you and give you a glimpse that this can be a magical journey and you can truly attract, manifest and find your soulmate." —Deepak Chopra, author of The Path to Love

"The Soulmate Secret is an insightful guide to attracting genuine love into your life. Best of all, Arielle's thriving marriage is living proof that the tools she gives you can produce magical results."—Kathlyn and Gay Hendricks, authors of Conscious Loving

"Arielle Ford, in inspiring and encouraging terms, offers from her direct experience how to prepare in consciousness, heart and spirit to magnetize, recognize and respond to the soul's call for an authentic, conscious love relationship." —Michael Bernard Beckwith, author of Spiritual Liberation

"The Soulmate Secret contains the recipe for love, romance, and unimaginable futures, a recipe that I watched my sister Arielle Ford create and live. With clarity and insight, this book outlines all the ingredients for getting the love that you truly desire and deserve. Read it now and let the love begin." —Debbie Ford, author of When Good People Do Bad Things
---
Join Today
---
Frequently Asked Questions:
What exactly will I learn?
There's so much it's hard to know where to start, but among the powerful techniques and processes, you will learn first and foremost how to identify and clarify in your heart a complete vision of your future soulmate. You'll learn to use powerful visualization and "feelingization" techniques, be able to clear out the emotional clutter and obstacles that are blocking true love from entering into your life, and—most importantly—learn a unique way to use manifestation techniques to create Big Love.
Why should I take the course if I can just read the book?
Not only have I brought a wealth of new insight and experience into the course over the years since the book came out, but it has been shown that learning through a process where you're guided and mentored by an expert is highly effective in creating real and rapid change and success in people's lives. And this also includes everything I've tested and developed since writing the book.
How does this course work?
This is an online course, meaning that each lesson will be accessible via exclusive online access. All content will be available for download, including audio recordings of each lesson, transcripts, bonus practices, rituals and more.
Participants from all over the world can access the entire course can access and study the materials at their own time and pace. You will always have unlimited, lifetime access to all The Soulmate Secret Online Course materials.
Do I need any special equipment?
The only equipment you'll need is a computer with an internet connection, or a telephone (preferably a land line).
---
About Arielle Ford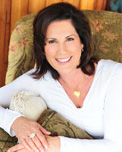 Arielle is a nationally recognized speaker, publicist, marketing expert, producer, and author of several bestselling books. She has been instrumental in facilitating the rapid growth of the self-help and human potential movement in the United States and helped launch the careers of visionaries such as Deepak Chopra, Jack Canfield, Mark Victor Hanson, and Neale Donald Walsch. She is now on a mission to make sure that everyone who desires to spend their life with a soulmate knows that it's not only possible to find that person but highly probable if you commit a little time, energy, intention and attention to your love life. She has helped thousands of men and women around the world manifest true love and she can help you make it happen, too!
---
Join Today