Audio Recording Now Available
Listen ONLINE and have full access to download the recording anytime
Your soulmate is out there somewhere, looking for you . . .
Unfortunately, there are a few simple reasons why you may never find him (or her).
In fact, you could even end up face to face with your soulmate on any given day, and if you aren't truly ready or are being affected by certain subconscious "soulmate blockers," you won't even recognize that person as your perfect mate, and they'll walk right back out of your life again.
The good news is that once you are ready and have caught and cast out those "soulmate blockers," you will begin to magnetically draw your true soulmate toward you (or back toward you) as surely as if you could send out a homing signal only they can hear!
In my FREE online seminar, I will show you exactly how to manifest your perfect mate into your life, just as I've done for thousands of others around the world.
Our first step will be to remove those subconscious "soulmate blockers" and make sure they can't sabotage your path to love ever again, and then we'll focus on the 3 Keys I've developed that have been proven time after time to successfully manifest true love!
And I want you to know that I understand if there's some part of you that is afraid to even hope that kind of love is still possible for you, but I promise you that it is.
And once you've discovered the right way to go about finding your soulmate, it can happen so fast, you'll hardly believe it's real.
If you're like many people I've worked with, you've already tried everything you can think of to find true love—personal ads, online dating, psychics, blind dates, and even singles' bars.
And none of it has done anything other than make you feel more frustrated and hopeless.
But I want you to know right now, that even if you've spent the last 5, 10 or 20 years essentially alone, my process will show you how to manifest the passionate and perfect love you desire, and all without you having to completely change yourself or give up anything in your life that you love to do.
The bottom line is that there is nothing wrong with you. You haven't made "unfixable" mistakes and blown your chances. And just because you haven't manifested your soulmate yet, it doesn't mean you're not destined for that kind of love.
I know this because 16 years ago, when I was 43, I was right where you are now, feeling the same heartbreak and disappointment you may be experiencing.
But instead of giving up, I discovered a way to approach finding my soulmate that didn't involve a painful struggle, and to my ecstatic surprise, it not only worked . . . it worked so much faster than I ever imagined possible!
My husband Brian is the perfect match for me in every way, and we've been completely happy together for every one of those 16 years.
I began to share my approach with others a few years later, and have continued to refine and perfect it, and I've now had the pleasure of watching it work for thousands of people all over the world.
And the most amazing thing is that once you start using my process in your own life, you'll find that it is actually incredibly fun and fulfilling even before you meet your soulmate!
Free Download!
Just enter your name and email in the box
below and we'll send you the access details
Your registration includes a free subscription
to our Soulmate Secret and Evolving
Wisdom e-newsletters. We respect your privacy.
Your information will never be shared or sold.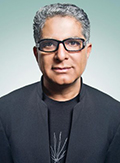 "The Soulmate Secret will inspire you and give you a glimpse that this can be a magical journey and you can truly attract, manifest and find your soulmate."
—DEEPAK CHOPRA
Author of The Path to Love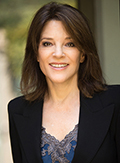 "Arielle Ford provides a beautiful way to let go of any hurts of the past and bring new love into your life today. Practical, inspiring, and hopeful, The Soulmate Secret leaves even the most cynical about love ready to find a soulmate."—MARIANNE WILLIAMSON
Author of Age of Miracles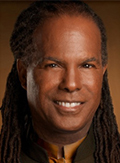 "Arielle Ford, in inspiring and encouraging terms, offers from her direct experience how to prepare in consciousness, heart and spirit to magnetize, recognize and respond to the soul's call for an authentic, conscious love relationship."—MICHAEL BERNARD BECKWITH
Author of Spiritual Liberation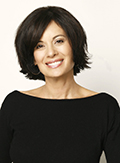 "The Soulmate Secret contains the recipe for love, romance, and unimaginable futures, a recipe that I watched my sister Arielle Ford create and live. With clarity and insight, this book outlines all the ingredients for getting the love that you truly desire and deserve. Read it now and let the love begin."—DEBBIE FORD
Author of When Good People Do Bad Things

About Arielle Ford
Arielle is a nationally recognized speaker, publicist, marketing expert, producer, and author of several bestselling books. She has been instrumental in facilitating the rapid growth of the self-help and human potential movement in the United States and helped launch the careers of visionaries such as Deepak Chopra, Jack Canfield, Mark Victor Hanson, and Neale Donald Walsch. She is now on a mission to make sure that everyone who desires to spend their life with a soulmate knows that it's not only possible to find that person but highly probable if you commit a little time, energy, intention and attention to your love life. She has helped thousands of men and women around the world manifest true love and she can help you can make it happen, too!
During this FREE 60-minute online seminar, you'll discover . . .
How soulmates are naturally wired to be able to find each other
How to banish those insidious "soulmate blockers" from your life, so you can stop energetically pushing your soulmate away
The 3 keys to manifesting your soulmate quickly, easily, and without dramatically changing your lifestyle or who you are
A powerful technique for experiencing the love and connection of being with your soulmate, before you even meet
In this love-changing event, The 3 Keys to Manifesting True Love, you will find out how to put an end to your doubts and fears, move beyond your past mistakes and patterns, and draw in that person who is the perfect partner for you in every way!
And as soon you register for this event, you'll be able to look back on today years from now while you sit beside your soulmate, and remember it as the day you took this pivotal step toward that person you were always meant to share your life with, the one who was out there all along, looking for you.
With love and laughter,


Here's how people's lives have changed
after attending this powerful event:
"I can't say enough just how grateful I am and what a difference this has made in my life!"
—Maria, Kenya
"It only took two months of dating to meet the 'one.' He proposed on Valentine's Day!"
—Kris, Australia
"I can proudly say I'm now married to my soulmate and have never been happier!"
—N.B.
"Arielle, you rock. My life has changed. You're a true ambassador of love and I'm so grateful you came into my life!"
—Dee, California
"My soulmate has arrived! We connect as two people and become one essence!"
—Maria, Australia
The 3 Keys to Manifesting True Love
A Free Online Seminar with bestselling author Arielle Ford—
Register here to listen LIVE or download the recording after the event
Free Download!
Just enter your name and email in the box
below and we'll send you the access details
Your registration includes a free subscription
to our Soulmate Secret and Evolving
Wisdom e-newsletters. We respect your privacy.
Your information will never be shared or sold.
---