Lift-Off Business Academy
9-WEEK ONLINE TRAINING WITH AMY AHLERS
Especially for Coaches, Healers, Practitioners, Transformational Teachers & Heart-Centered, Purpose-Driven Entrepreneurs
It's TIME to Finally Create the Income, Impact & Success You Deserve…All While Staying True to Your Heart-Centered Values!
Join our community of kindred spirits and be guided step-by-step to master the mindset, skillset, and strategies of heart-centered online business so you can (finally!) get your business off the ground.
LEARN MORE

Do you ever feel like you and your sacred work are the world's best kept secret?
Or maybe you've just woken up to the fact that you have an important message, contribution or gift to give and are ready to share it with the world.
Or perhaps you're in the midst of a major life transition, maybe even moving into prime time in your life, and you're ready to play BIG!
Whether you've been at your craft for 25 years or have only recently discovered your gifts, it can be excruciating to feel like you're not fulfilling your potential or serving all the clients you know in your heart you could help. (If only you could reach them!)
You have a vision, a message, an idea, a dream that you know in your heart and soul will serve the world. You want to contribute and make a difference.
But here's what I know to be true (and this kills me!) many visionaries who are heart-centered and purpose-driven, such as coaches, healers, practitioners, transformational teachers. and more, are struggling to make ends meet.
Despite working long days, you're faced with the fact that the only way to make more money is to work more hours, and there are only so many hours in the day!
When you hear about things like "online marketing," "list building" or "scalability," it probably leaves you feeling frustrated, overwhelmed and mystified as to how to actually get started.
You want the prosperity and income you deserve, but you don't want to leave anyone behind if you raise your rates, and you have no idea how to build a business model that will support you and those you serve.
And the balance you crave isn't selfish at all, because it's important not to sacrifice your personal happiness and health in order to help others be happy and healthy.
That's why it's important to harness the power of online marketing and social media, so that more people can find out about you and can hear your message and access what you have to offer.
But I know all too well how hard it is to try to build your business entirely on your own.
I was right where you are until I discovered the road to building an authentic business that was aligned with my values, allowing me to easily create right livelihood and have a greater impact…
And I want to show you how you can follow in my footsteps!
The first obstacle to your success is that most of us who are heart-centered and lead with soul and inspiration can all too easily get caught up in the mindset that marketing is bad or that selling is manipulative.
It's easy to even become jealous of others in your field (especially those that are less talented than you!) but who seem to be hitting it out of the ballpark, making oodles of money, and have tons of likes on Facebook.
While you sit there with your heart filled with good intentions, serving your clients and creating incredible transformation for them, while also accumulating more debt and struggling to get anyone to even pay attention to your email newsletter.
Many entrepreneurs even fall into the trap of simply waiting around to be rescued by some knight in shining armor who will take all that marketing and selling stuff off your plate so you can just do the work you love.
But guess what? There's no knight of marketing mastery coming, and you don't need to be rescued!
In fact, it's time for you to become fully EMPOWERED with the skills, mindset and network you need to allow your business to take off and reach the next level FAST.
And please don't feel bad that you didn't figure this out on your own sooner.
It's absolutely not your fault that you bought into the "overwhelmed, mystified, frustrated, waiting to be rescued" mentality, because almost everyone working in the heart-centered field of self-development does…
And here's why:
Entrepreneurship and the how-to part of running a successful business are actually something most coaches, practitioners, healers, change-agents, messengers, and therapists are never taught when they learn their craft.
We spend our time becoming better at our using our gifts for good, so we can end up with amazing skills that help our clients…but no one ever gives us a clue as to how to actually get clients in the door!
I'm taking a STAND for you today to truly empower yourself and activate your Inner CEO, so that the world gets to experience more of you and your gifts.
A New Roadmap that Aligns with Your Values and Demystifies Online Marketing So You Can Create Wild Success
Taught By a Coach & Mentor Who's Built a Multi-Six-Figure Business in the Personal Transformation Space
In order for you to make the contribution you really want to make with your gifts, reach a larger audience, and substantially increase your income, you only need three things:
A step-by-step roadmap that's been proven
A coach/mentor who you resonate with that inspires you
A network and community to travel with on that same path to greater success.
Here's the challenge of that first step: most online business and marketing trainings these days are taught by people who've only been successful as business coaches and tend to teach their students to do the exact same thing they've done.
And it almost starts to seem a bit like a pyramid scheme as they tell you that the best way to succeed in business is to become someone who, like them, offers trainings to teach people how to succeed in business…
Which is crazy!
And while those kinds of trainings might have great value and might actually work for people in some fields, they're rarely right for life coaches or teachers who are trying to be successful in the fields of Relationship, Prosperity, Spirituality, Health, Women's Empowerment, and many others.
The reason for this is that the people who are interested in Self-Development don't respond to the same kinds of marketing approaches that work for business and marketing offers.
That's why the training I want to give you is completely different.
I've had the privilege of creating a multi-six-figure business focused in the personal growth and self-development space…
And I absolutely LOVE to help people master online marketing!
I am on a mission to give other heart-centered entrepreneurs the simple and effective roadmap I've developed to help you reach your full potential, create an amazing income, and be of even greater service to the world—especially if you're in the "softer niches" of personal transformation, growth and development.
That's why I created this program and am so thrilled to be able to share it with you!
Amy Ahlers
INTRODUCING
Lift-Off Business Academy
A 9-Week Online Training with Celebrated Life Coach, Bestselling Author & Multi-Six-Figure Transformational Teacher, Amy Ahlers
This brand-new 9-week program is Evolving Wisdom's first-ever online marketing and entrepreneurial business training for coaches, therapists, practitioners, workshop leaders, change-agents, and personal transformation guides.
It will show you how to harness your gifts and monetize your mission while staying true to your heart-centered values!
Each week, you'll receive a complete Training Module consisting of a Training Session Audio, a Recorded Group-Coaching and Q&A Session, a downloadable Weekly Inspiring Action Step & Challenge, along with access to recordings of all the sessions and a transcript of the Training Session.
Over 9 consecutive weeks, from the privacy and comfort of your own home, you'll learn the step-by-step process for upleveling and building your business to be thriving, profitable, and joyful!
Dear Friend,
I'm delighted and honored that you're considering joining me in this first ever Evolving Wisdom course on how to Master Your Energy to create your unique life beyond your wildest dreams.
Developing this course is a fulfillment of my life's work—I'm so excited now to share it with you.
The truth is, since I was a little girl, I longed to live my life in a way that unified my mind and body. Somehow I knew instinctively that my "smarts" were only one way to get information, and that I needed to bring the wisdom of my body along for the ride.
When I discovered energy, and that energy is palpable and actually affects experience, my passion ignited. I studied with master teachers and became an energy healer, teaching hundreds of people all over the world how to create their lives the way they wanted, using energy.
This was radical twenty-five years ago, especially within the mainstream medical community, which is where I worked and felt the greatest need for the application of knowledge about how to work with energy.
My experiences surviving and thriving through cancer only deepened my questions—and ultimately my appreciation for how we can utilize vital energy to move from being disconnected from ourselves and each other to being closely, intimately connected. This creates a wonderful quality of life.
Now this feels paramount in the world. Today it gives me tremendous joy to share this body of knowledge with you. If you decide to participate in the course, I look forward to getting to know you. I know that by you beaming your unique energy and being fully yourself, this harmonically gives each person permission to be fully themselves, too. Creating this world, with you fully expressing and contributing your unique gifts, is my passion.
With love,
Melanie
Here's what some of those who've worked with Amy have said about her:
"Amy encouraged me to see things from a new light that made me feel comfortable enough to do things like build a sales page and do joint venture partners. She listened from a place of profound wisdom, and intuition. Amy has the right combination of heart, business savvy and vision to bring any project to its fullness."
Shiloh Sophia McCloud, Founder, Cosmic Cowgirls University
"I have coached many and been coached by many. I told my fiance the other night, 'Amy Ahlers is at the top of my list for me.' She is laser focused, genius creative and grounds everything into an action plan. She rocks it from minute one, and I like that!"
Steve Sisgold, Author, Speaker, Coach
"When it comes to marketing, enrolling, business models and selling my stuff, I still have those moments—feeling overwhelmed and tentative. That's when I turn to the brilliant, powerful, insightful and oh-so-real Amy Ahlers. I've solved chronic problems, grown my list by 33%, and connected with a whole new level of joint venture opportunities based on the coaching I've gotten from Amy!"
Karen Russo, Award-Winning Author
"I just want to say that 2 weeks into our work together, the investment is worth it. Period. I'm just blown away by what shifts and opens up in the world just when you say 'Yes' to yourself…The plan, the structure, the support…I feel calmer than I've ever known. More purposeful. More passionate. And just safe…knowing what's next. How to stand in my power…It's pretty magical. It feels so grounded and I'm so grateful."
Julie Santiago, Visionary Coach and Founder of Gratitude Circle
"Thank you for gently embracing me just the way I am, with loving support, and fierce guidance. I feel excited at the possibility of being able to give & receive with so much love, to support and be supported! Amazing how in one call, you could see into my soul, my values, and my love, deeply resonating with my soul purpose, while offering so much wisdom, perfectly paired with practical advice. Soul-full, that is for sure, and for me, the most valuable asset I could ever have!"
Anastassia Grace, Evidential Spirit Medium
Here's What You'll Learn
Here's what you'll learn in this step-by-step process to unlock your heart-centered business blueprint:
MODULE

MODULE ONE

Become a Rising Superstar

by truly owning your gifts and uncovering the unique value of your contribution.

In order to step into the role of Superstar, you need to develop a winning mindset that aligns with your soul's calling.

In this first module you will…

Discover why you and your unique gifts matter.
Take ownership of your talents, gifts and growth edges so you can step into the public arena with confidence and authenticity.
The secret to handling so-called incompatibilities, and how they can deliver you the deep satisfaction and love you yearn for
Uncover your hidden, unconscious beliefs that are sabotaging your success
Investigate the five key fear areas that often hold changemakers back from going big with their mission

By the end of this module you will: Discover and Proclaim Your Gifts Publically
MODULE

MODULE TWO

Become a Magnetizing Superstar

by identifying your ideal client that you are here to deeply serve.

Once you truly understand and own your gifts and create a winning mindset, it's time to gain even more clarity on who you are here to serve. Here's the truth: an aligned audience is waiting with bated breath for you to offer your gifts to them! .

You'll discover…

Where your desire to serve overlaps your tribe's needs.
How to unlock your authentic voice so your people hear you.
When to talk about your audience's pain and when to talk about your audience's potential in a way that aligns with your values.
How to create a 30-second elevator speech that lights you up!

By the end of this module you will: Have a tested elevator pitch.
MODULE

MODULE THREE

Become a List Building Superstar

by ramping up your list with successful free opt-in offers that magnetize your ideal client.

If you ask any successful multi-six or seven figure business owner what one of their biggest keys to success is, they will undoubtedly talk about the value of their email list.

You'll discover…

Why the size of your audience doesn't necessarily equal money.
How to create heart-centered free offers that will allow you to expand your reach.
The secret sauce of list building through affiliate partners, tele-summits and more.

By the end of this module: A new (or your first) free gift opt in page. You can even use a program like leadpages, unbounce or hire someone on Fivvr to create it. Share it with our network.
MODULE

MODULE FOUR

Become a Money Manifesting Superstar

by discovering the highest leverage business models for coaches, therapists, healers, rising leaders, change-agents, and transformational teachers to create abundance and livelihood.

The truth is that one size does NOT fit all when it comes to business models and revenue streams.

You'll discover…

The power of creating a business model that truly works for you and the lifestyle you want to have.
How to resist the temptation to adopt a business model that will become a monster you need to feed.
The key to beginning with the end in mind, so that you're creating what you truly want.
Amy's favorite business model for heart-centered entrepreneurs that will help you ramp up to six figures and beyond fast.

Challenge: Flesh out your 5 year business model vision and share it!
MODULE

MODULE FIVE

Become an Enrollment Superstar

by discovering the core skills and templates for one-on-one, in person, and webinar heart-centered sales that will have your new clients thanking you for the opportunity to work with you.

Selling is NOT a dirty word. In fact, enrolling your clients into your programs and offerings is a fact of being a successful entrepreneur. The key is to lead with service.

You'll Discover…

A powerful selling mindset shift that will make your enrollment conversations joyful for you and your potential client.
An easy, foolproof script for your one on one and in person sales conversations that will lead to more people receiving your amazing gifts.
How to create a winning offer when doing a one to many format, such as webinar or selling from the stage.

Challenge: Put on social media or out to your list that you're taking on 3 new clients and then practice your new enrollment style.
MODULE

MODULE SIX

Become an Expansion Superstar

by learning how to do outreach on social media, cross-promotions, and advertising channels.

Expanding your message to reach more and more people requires leveraging the tools of the modern world, while also create authentic connections with fellow change-makers.

You'll discover…

How to get out of the social media tornado of overwhelm and choose a peaceful path instead.
The keys to understanding which social media platform is right for you (Facebook, Twitter, Instagram, Pinterest, LinkedIn and more!)
When to put money towards advertising and when to hold back.
The number one key to creating powerful cross promotions.

Challenge: Choose your best social media platform and do a daily post for the next week. See what lands and resonates (and what doesn't).
MODULE

MODULE SEVEN

Become a Communication Superstar

and learn how to create authentic highly valuable and impactful free content on video and in print for sales pages, blogs, social media, newsletters, and live in-person, to build your tribe and business with ease.

Authentic communication and connection is an underrated skill in the online world. Once you harness it, your business will take off in unprecedented levels.

You'll discover…

How to determine the purest form of communication for you and your message.
Simple steps for creating videos that capture the truth of who you are.
How to write your blogs, sales pages and more from the heart so that your audience feels like you're talking right to them.

Challenge: Do some Research & Development around how you best communicate with others and then JUST DO IT for 3 days in a row.
MODULE

MODULE EIGHT

Become a Luminary Superstar

and uncover the next steps for your thriving business.

It's now time for you to take your place at the table of luminaires you greatly admire. In this module you will be taken through a powerful graduation ceremony that will cement in the learning from the past 8 weeks.

You'll discover…

How to start your day as an entrepreneur so that you keep your motivation alive.
A powerful ritual to keep your learning alive and allow you to claim all of your work and growth.
The key initiation and what to do when setbacks come.
By the end of this 9-week training you will have the following Tangible Results:
Ownership of who you really are and the impact you have with your Personal Branding work
Ideal Client Avatar so you get exactly who you're here to serve
30 Second Elevator Pitch so that you know how to answer the question; What do you do?
Opt in Page to increase or begin listbuilding
Your Personal 5-year Business Model and Roadmap
An aligned enrollment style that will convert your ideal clients
New social media campaign on your favorite channel
Communication skills so that you shine like the star you are.
New mindsets and incredible personal and spiritual growth to support you on your path.
It's time you finally get lift-off as a visionary leader who is able to generate a thriving livelihood by realizing your authentic calling and making your greatest contribution.
ABOUT
Amy Ahlers
Amy Ahlers, also known as the "Wake-Up Call Coach," is the bestselling author of Big Fat Lies Women Tell Themselves and Reform Your Inner Mean Girl: 7 Steps to Stop Bullying Yourself & Start Loving Yourself.
She's been a Certified Life Coach for over 17 years and is the co-creator of celebrated transformational programs such as Inner Mean Girl Reform School, Find Your Calling & Visionary Ignition Switch. Amy's been featured on numerous television and radio shows and leads virtual and in-person retreats for women around the world so they can cultivate the courage to follow their Inner Wisdom.
She helps soulful, spiritual moms embrace the messiness and magic of motherhood in her truth telling sanctuary and facilitated moms' support group, Mama Truth Circle, and new and notable podcast, Mama Truth Show.
Amy is passionate about empowering rising visionaries to build their entrepreneurial business skills and to own their brilliance. Her own journey from a small one-to-one coaching practice to bestselling author and multi-six-figure business owner, has inspired hundreds of thousands of people around the world. She loves authentically sharing what she's learned from her triumphs and mistakes so that you can accelerate your own heart-centered business and scale to reach more people that you ever thought possible.
Amy's "no-holds-barred" truth-telling approach and irresistible sense of humor will give you confidence that you, too, can experience the fulfillment of reaching your highest potential and monetizing your mission with joy.
Most mornings you'll find Amy doing a dance party with her husband and daughters with a pile of dirty dishes in the sink. She resides in the San Francisco Bay Area with her family and rescue mutt, Batman.
What Luminaries are Saying About Amy
"Anytime I need encouragement or support, or business strategy or thinking partnership, Amy is an unconditional space of positivity and possibility. She's not that only for me; She's that for thousands of women who she mentors, who she teaches, who she empowers."
Claire Zammit, Feminine Power Founder
"Amy is a powerful firecracker of love, integrity and passion."
Lisa Nichols, New York Times Bestselling Author and Motivational Speaker
"Amy's experience, credentials, hands on moxie and intuitive guidance really simplify the processes that will make an immediate difference in your business. We always hear about 'the next level.' Amy and her work are the next level."
SARK (Susan Ariel Rainbow Kennedy), Bestselling Author & Artist
"Amy Ahlers is a rising star in the world of self-help and personal growth. She is enthusiastic and authentic, and is an incredible internet marketer."
Mike Robbins, Bestselling Author of Focus on the Good Stuff and Be Yourself, Everyone Else is Already Taken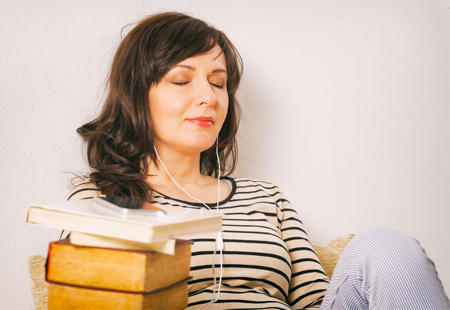 Eight 60-minute Training Sessions with Amy
In these sessions with Amy, you'll discover the roadmap for bringing wild success to your business. Each week of the program is designed to guide you, step-by-step through the Lift-Off Business Academy process.
You can access the sessions instantly and listen online or download the mp3 files to your iPod or audio player.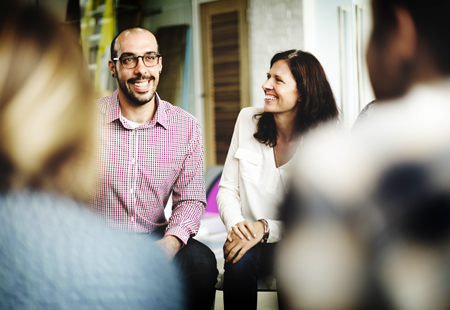 Seven 60-minute Recorded Group-Coaching and Q&A Sessions with Amy
In these rich sessions recorded when the course was last offered live, Amy addresses specific issues or questions participants have as you begin using the heart-centered business practices she'll be sharing with you in the Training Sessions. In these Coaching and Q&A Sessions, Amy will coach others in a way that supports you in integrating everything you've learned at an even deeper level. These Coaching and Q&A Sessions are an incredibly valuable tool and an integral part of the training.
You will have instant access to the recordings of all of the Coaching and Q&A Sessions to listen to online or download the mp3 files to your iPod or audio player.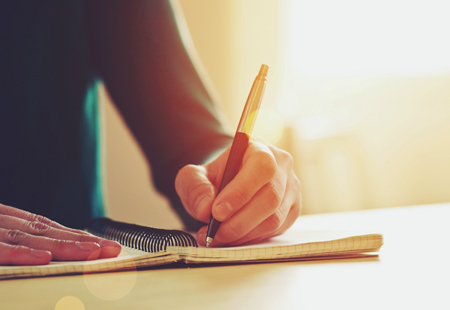 PDF Transcripts
PDF transcripts of each Course Session. PDF transcripts are a great resource to go back to and quickly reference key concepts and answers to questions as you begin using the Lift-Off Business Academy principles.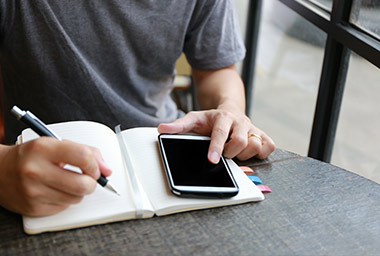 Weekly Inspiring Action Step & Challenge
Each Training Session is accompanied by an Inspiring Action Step & Challenge designed to complement your learning and to support you in truly engaging and integrating the Lift-Off Business Academy process. You will bring your learning alive by completing each inspiring action and bring tangible results to your business.
Custom Online Learning Portal
All of your course materials will be easily accessible throughout the course in our custom Online Learning Portal, and available anytime from your computer or mobile device. And these course materials are yours to keep! Just download them at the end of the course and continue to draw upon them for inspiration and reinforcement for your ongoing journey.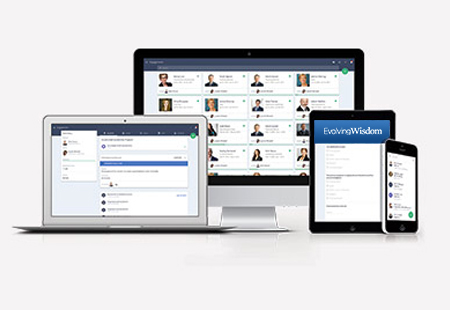 Online Community Forum for Discussion and Connection
Engage online with other course participants in this supportive learning community. As you go through the program, you will be able to connect with others online to share your breakthroughs and insights, and support each other in deepening into the principles and teachings. Through this collective engagement, you will experience the power that comes through doing deeply transformative work in community.
When you invest in this program, you'll get:
Seven 80-minute Weekly Audio Course Sessions with Melanie
Seven 80-minute LIVE Q&A Sessions with Melanie
PDF transcripts of each Course Session
Guided Practice & Reflection Questions
Custom online learning portal
Online community forum for discussion and connection
Exclusive Bonus Guest Faculty Workshops
Energy Mastery Bonus #1:
"Should I Stay or Should I Go?"
Audio seminar with Dr. Randi Gunther, author of Heroic Love
Valued at $97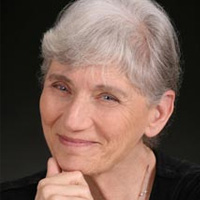 Like many women, you might be in a relationship that's not fulfilling your desires to be fully met, seen, and known… and yet it's not all bad! You have a lot in common and even a shared life together….
And many questions might make the decision to stay or leave a tough nut to crack: Does the bad outweigh the good? Are my expectations realistic? Could I create something better? Or is it possible to create a thriving relationship with the partner I'm with—and if so, how?
Dr. Randi Gunther is a highly respected clinical psychologist and marriage counselor practicing in Southern California. In her forty-year career, she has accumulated over 100,000 face-to-face hours with individuals, couples, and families.
Even if you're not currently in a relationship, her session will be extremely enlightening on your path to love, helping you can gain greater clarity about the qualities of an extraordinary relationship.
Dr. Randi Gunther is a renowned clinical psychologist and marriage counselor. She has inspired thousands of people in her workshops and lectures to go beyond their limitations and create successful relationships. She's the author of several books including the acclaimed eBook, Heroic Love. Dr. Gunther and her husband met when they were in their teens and have continued their mutual devotion for over sixty years.
Energy Mastery Bonus #2:
Repairing What's Broken: A Powerful Process To Help Real-Life Couples Move Past Obstacles And Regain Trust
Audio Seminar with Dr. John Gray, #1 New York Times best-selling author of the most popular relationship book of all time: "Men Are from Mars, Women are from Venus"
Valued at $97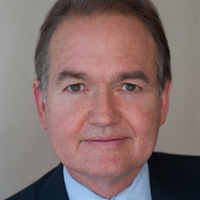 Sure, you and your partner might fight about money or sex or household chores. But, what you're really fighting against is misunderstanding. Listen in as relationship master Dr. John Gray helps two real-life couples move through challenges in a way that creates greater understanding and intimacy between them as opposed to chipping more of it away.
You'll also learn:
Powerful university research that shows how men's and women's brains are hardwired to be different — particularly in how we react to stress
The #1 communication tool to help men or women with being heard
What's actually at the root of your arguments about finances or what's happening in the bedroom — or almost anything!
The 3-step process for handling the stresses of life as an unstoppable team
Energy Mastery Bonus #3:
Sexual Soulmates: Six essentials to building a solid foundation of erotic love by Susan Bratton
(an e-Book valued at $97)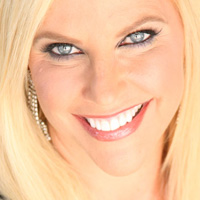 Married a long time? You've probably settled into a "comfortable" pattern in which your sexual relationship begins to take a back seat. In marriage, you have to ignite passion. It doesn't keep burning on a low flame. A couple needs to make their sexual relationship a high priority. But how can you get him to know what to do when he'll barely ask for directions when driving? Give him the busy husband cheat-sheet and get him to give you exactly what you want in bed.
You'll discover…
The most authentic way to train a husband
How to avoid pointless arguments, a cold bed, and having to work at pleasing each other
How to create a checklist to your happiness that he can meet.
And how to go from glorified roommates to sexual soulmates
**TODAY-ONLY BONUS**
And when you register by Midnight Pacific Time TONIGHT you'll also receive this Special Bonus:
"Become an Influential & Impactful Change Agent" Masterclass Series: Speaking, Storytelling, Writing & Evolutionary Entrepreneurship (Valued at $997)
With Dr. Jean Houston & hosted by Claire Zammit, Ph.D.c
This is an incredibly rare chance to be directly mentored by one of the greatest speakers, storytellers and writers of all time!
For the FIRST TIME EVER, Jean is going to be sharing high-level trainings in specific areas that are absolutely critical for truly successful communication in the modern world.
If you want to make the greatest difference with your gifts in the dynamic and ever-evolving new world we're a part of, the key skills of speaking, storytelling, writing, and evolutionary entrepreneurship are critical to being able to influence, impact, and serve at the highest level.
In this Masterclass Series, Jean will give you direct access to the the skills she's spent over 60 years cultivating that you'll need to better create and present your message, powerfully use the instrument of your voice, quickly and deeply connect with your audience, and create an instant sense of engagement that will lead you to greater success, regardless of your field and focus.
These skills of influence and impact are especially critical if you're a coach, workshop leader, creative, therapist, speaker, change agent, or have your own business and simply want to increase your skills in communicating with your tribe.
Masterclass #1 with Jean: Public Speaking for Influence & Impact
Speaking to others is not just a natural gift; it is something that must be practiced and cultivated. Whether you're doing a formal representation for a client or getting up to speak in front of a large group of people, it is important to be able to presence yourself and communicate a message that influences people to move in the direction you want to guide them towards. In this Masterclass, Jean will train you in giving a good talk, one that really turns on the hearts and minds of the audience, including how to prepare it, how to use the most effective speech patterns and cadences, as well as striking the right balance between emotion and information.
Masterclass #2 with Jean: Storytelling for Influence & Impact
If you want to be a change agent of any kind, the art of storytelling is one of the most critical capacities and skills you must develop for all of your communications. You must be able to tell both your own story and the stories of others in a way that draws the listener or reader in and allows them to experience the story internally, so they "feel" it, understand its message, and are moved in the way you want them to be. In this Masterclass, Jean will show you how to use storytelling to cross "the great divide of otherness" by actually incarnating stories as you tell them such that you become the story, and by becoming the story, the story becomes alive in the mind of the listener or reader.
Masterclass #3 with Jean: Writing for Influence & Impact
For those of us who are trying to make a difference in the digital age, writing is a critical skillset. Whether it's for books, blogs, marketing communications, or simply Facebook comments, your writing must be engaging, really connecting with people, allowing you to build an audience and a tribe around whatever you are offering to the world. In this Masterclass, Jean will show you how to tap into the psychology and the spirit of writing to make it flow more naturally from you. She'll also help you determine when your best time to write is for the unique flow of your own life, so you can work when you're at your most creative, as well as how to approach all your writing as if you were writing a love letter intent on creating a rich communion with your reader.
Masterclass #4 with Feminine Power founder & Evolving Wisdom co-founder Claire Zammit: Evolutionary Entrepreneurship
In response to all the requests we've received to offer this additional component to our Masterclass Series, Evolving Wisdom and Feminine Power founder Claire Zammit will offer this exclusive additional Masterclass for conscious evolutionary change agents on how to leverage your skill and expertise to create a businesses that can help you to make a thriving living while fulfilling your greatest calling. Whether you're considering starting your own business, wanting to make the leap to generating a full-time living and leaving your day job, or just want to get to the next level of visibility and impact, Claire will share with you the exact keys you need to be set up for success!
Claire Zammit is the Founder of Feminine Power and the Co-Founder of Evolving Wisdom, recognized as one of the top 100 fastest-growing companies in the United States by Inc. Magazine, and has reached over a million people with her own and Evolving Wisdom's programs.
Don't miss your chance to attend these invaluable additional "Influential & Impactful Change Agent" Masterclasses, valued at $997, at no additional charge when you join Amy for Lift-Off Business Academy 9-Week Program TONIGHT.
**EARLY RSVP BONUS**
When you register by Midnight Pacific Time on Tuesday, April 11th, you'll also receive our Special EARLY RSVP Bonus Package:
"Jumpstart Your Income and Inspiration"
Generate $1,000 or More in the Next 30 Days & Be Inspired into Possibilities for Your Impact, Income and Influence With Our Inspiring Guest Mentors (a $997 Value)
This special bonus package includes 2 amazing bonuses featuring our 4 Guest Mentors that will set you up for success even before the Lift-Off Business Academy Training Program begins!
BONUS #1: A Virtual Workshop with SAM BENNETT, BESTSELLING AUTHOR OF GET IT DONE, where you'll discover…
"HOW TO MAKE $1,000 (or more!) IN 30 DAYS OR LESS" (Valued at $497)
One of the best things about being in the Lift-Off program is that Amy is going to give you the BEST resources, along with access to her personal secret weapons. For this special bonus, Amy is giving you access to one of her dearest friends, bestselling author Sam Bennett.
One of the biggest ways heart-centered entrepreneurs get in their own way when it comes to generating more revenue and impact is by getting bogged down in perfectionism and procrastination. And then when you add in the challenge of money, they often become completely blocked.
That's why Amy invited Sam to do a LIVE virtual workshop and training just for our Lift-Off Academy students who register early. She is one of the best out there when it comes to helping creative entrepreneurs get unstuck and out of their own way so they can generate money…fast.
During this special interactive training call, Sam will guide you through her step-by-step process to help you create and generate a minimum of $1,000 (which more than covers your investment in this very course!) in under 30 days.
Sam will walk you in the side door of your relationship with money, then spin you around three times, access your amazing creative magic, sprinkle some super-practical sales and marketing insights around, and POOF! You'll leave with a clear plan that's been created in a whole new way that can lead you to a whole new life.
Those who've worked with Sam have had incredible results with the method she'll be guiding you through in just 90 minutes, including one client who even generated $7,500 in under 2 weeks, and another who made $850 in 24-hours!
What will your success story be?
In this inspiring online seminar, Sam will share with you…
How you can make $1,000+ any time you want in fun, creative ways that align with your soul
How to systemize your money flow so that it turns on like a faucet
3 powerful questions that will have you making choices from your Center of Power and Your Inner Wisdom
Sam's toolshed of 6 fascinating strategies that make the impossible seem very possible
About your guest mentor Sam Bennett: Sam is a writer, speaker, actor, teacher and creativity/productivity specialist and author of the bestselling, "Get It Done: From Procrastination to Creative Genius in 15 Minutes a Day" (New World Library) which Seth Godin called, "An instant classic, essential reading for anyone who wants to make a ruckus." Her latest book is, "Start Right Where You Are: How Little Changes Can Make a Big Difference for Overwhelmed Procrastinators, Frustrated Overachievers and Recovering Perfectionists."
BONUS #2: "The Secret to Feminine Success" Series (Valued at $497)
In this dynamic and inspiring series hosted by Feminine Power Founder, Claire Zammit, you'll be inspired by four of the most powerful women entrepreneurs in the transformational industry—Ali Brown (named by Forbes as "a woman to watch"), Sandra Yancey (founder of the acclaimed Ewomen Network), and Zhena Musyka (bestselling author, publisher, and founder of Zhena's Gypsy Tea).
In this audio seminar series, these brilliant women will share their wisdom, tools and insights into how you can unleash your Feminine Power to create success, influence and impact in ways that are deeply true to your values.
Seminar #1 "THE COURAGE TO PLAY BIG: SAYING YES! TO YOUR GREATEST CALLING" with ALI BROWN, ENTREPRENEURIAL GURU FOR WOMEN
Many people dabble with having their own business and putting themselves and their service out into the world, but unless you get serious about learning how to do it right, it will always be a drain on your energy and will never make a profit. Ali Brown has been there and she knows all the pitfalls to avoid, as well as a few simple shortcuts that will help you make your business the profitable success it can absolutely be. According to Ali, it's all about deciding how "big" you want to play, and then going all-in to make it happen!
In this powerful audio seminar, Ali will share with you…
The 3 things you MUST do to create your Entrepreneurial Dream Career
How the feminine trajectory of success differs then what we're used to, and how to get comfortable with it until it becomes second-nature
Why the world won't change unless women step into their boldness—and how to unleash yours (hint: you don't need to feel confident to have courage!)
Seminar #2 "THE FEMININE WAY IN BUSINESS: HARNESSING THE POWER OF INTUITION, SYNCHRONICITY & FLOW FOR HUGE SUCCESS & IMPACT" with ZHENA MUZYKA, PUBLISHER AND FOUNDER OF ZHENA'S GYPSY TEA
The inspiring story of how Zhena created her Gypsy Tea company and publishing imprint is a truly remarkable one, and there is much to learn from how she approached that process every step of the way. According to Zhena, she owes so much of her success to following her own intuitions (that often flew in the face of logic!) and trusting the synchronicities that arose as she pursued her dream. Her tips for tapping into that same flow in your life and business will be invaluable!
In this inspiring audio seminar, Zhena will share with you…
How her path and story can help you follow yours to its best outcome, and why being yourself fully is the foundation for any business that will bring happiness to you and the world
How she raised $8.5 Million in venture capital for her company and how you can model after her to create huge success in your life
Why women have an advantage as entrepreneurs and how you can begin to have more trust and confidence in your own feminine knowing
Seminar #3 "LIFT AS WE CLIMB: WE CAN FLY FARTHER & FASTER TOGETHER" with SANDRA YANCEY, FOUNDER & CEO of EWOMENNETWORK
One of the biggest missteps you can make in creating your own business is thinking you have to do it all alone and wanting what you create to be something that is "all yours." because most truly successful entrepreneurs and businesses are the result of some magical teamwork and sharing of resources that made that success possible. Sandra Yancey's journey to success with her company, Ewomennetwork, is a study in that dynamic, and you'll benefit deeply from hearing about everything she learned along the way!
In this elevating audio seminar, Sandra will share with you…
Why you won't get where you want to go without asking for help—and how receiving it is the greatest gift you can give to someone else
How being yourself is your best marketing tool and how to trust that someone, somewhere needs exactly what you are offering
The secret to networking (hint: It's about helping other people, first)
When you register by Midnight Pacific Time on Tuesday, April 11th, you'll receive this Special EARLY RSVP Bonus Package Valued at $997 for NO COST!
*PLUS New Bonus Series*
Accelerate Your Success
Bonus Lift-Off Masterclass Series
(Valued at $1,632— Yours for NO COST!)
One of the best things about being in the Lift-Off program is that Amy is going to give you the BEST resources, along with access to her personal secret weapons.
**We've created an exclusive package of Masterclasses to help you create Lift-Off in every area of your heart-centered, conscious business.**
---
Lift-Off Masterclass: Become a Superstar Author (Value: $197)
Do you long to bring a book into the world? Are you ready to become a bestselling author? In this powerful, inspiring series you'll get two different and very unique perspectives on the book publishing industry.
Session #1: Succulent Wild Writing with SARK
SARK, also known as Susan Ariel Rainbow Kennedy, is a bestselling author and artist, with 16 titles in print and well over 2 million books sold. SARK is a laser beam of love that will inspire you like no other.
During this class you'll discover:
The keys to finding your authentic writer's voice
How to take small, powerful "micro-movements" to pure creative expression.
What to do when writer's block and inner critics try to hijack your writing!
Session #2: How to Birth Your Book with Linda Sivertsen
Linda Sivertsen (aka "Book Mama") is a book proposal doctor, author whisperer, agent connector, idea-fairy, and huge-hearted cheerleader of creativity for writers of all genres–and every gold-plated publishing dream. In the past 20 years, Linda has authored & co-authored nine books (two New York Times bestsellers), and is the host of the top-rated literature podcast–Beautiful Writers Podcast–where she interviews many of the world's most beloved authors for candid behind-the-scenes conversations. She's the creator of the first-ever app to track the health of any relationship, and mama of the Beautiful Writers Group—because magic happens when you stop trying to do it alone.
During Linda's class you will discover:
The ins and outs of the book publishing industry
What agents and publishers are REALLY looking for when buying books
How to create a winning book proposal
---
Lift-Off Masterclass: Become a Speaking Superstar (Value: $97)
Are you ready to share your gifts from the on stage? Ready to lift-off into the next level of your success as a speaker? This masterclass with superstar speaker trainer and coach, Jill Wesley, will knock your socks off.
How to Prepare a Talk that Builds your Business and makes a Difference with Jill Wesley
Jill Wesley has worked as a corporate trainer, coach, professional speaker, and educator for over 20 years with experience ranging from executive coaching to delivering presentations to groups of 1,000 at some of the world's top companies. She has been the "secret weapon" for leaders and entrepreneurs who give major keynotes on massive stages (TEDx, Wisdom 2.0, NPR, and global industry and user conferences) and she's also Amy's personal speaking coach for her talks at places like Women@Google. She's the speaker coach for TEDxSanFrancisco and author of the soon-to-be released TEDx Prep Kit. She helps authors, coaches and entrepreneurs ignite a movement and change the world through TEDx talks.
During this powerful class you'll discover:
How to craft an amazing talk that will leave people begging for more
What to do to ease your nerves before going on stage
The #1 secret to booking more speaking gigs.
---
Lift-Off Masterclass: Become a Social Media Superstar (Value: $297)
We all know that social media is one of the most powerful ways to grow your audience, increase engagement, and attract customers. But how, exactly, do you harness the power of social media? And which social media channels are the best for you?
Session #1: Social Media 101 with Cory Huff
Cory Huff built an entire Facebook marketing team at an agency, and then acted as a digital strategy consultant for Fortune 500s. Now he spends his days helping artists to dispel the starving artist myth by using the Web to sell art directly to their fans.
During this class you'll discover:
A full overview of social media; what it is, why it works, and why you must do it!
The differences between Facebook, Instagram and Pinterest and how to know which one is right for you.
How to boost a Facebook post to specific audiences so you can gain fans, followers…and customers!
Session #2: How to Build a Stand Out Brand on Social Media with Jasmine Star
Jasmine Star helps entrepreneurs build a brand, and market it on social media. She's an epic brander, world class photography, and Instagram wizard.
During this class you'll discover:
What a brand really is and how to build one.
The benefits and payoffs of building a brand on Instagram
How to truly stand out and create raving fans
Session #3: Create a Social Media Plan in 60 minutes (or less!) with Gemma Went
Gemma Went is a Business Strategist, Social Media Consultant, Digital Marketing Consultant, Online Business Consultant, and Mindset Mentor. She has a unique mix of business-smarts, psychological-insight, marketing-mastery and tech-geekery.
In this class you'll discover:
How to decide which platforms are right for your business
How to find YOUR people on social media
A complete content planning and toolkit
---
Lift-Off Masterclass: Become a Copywriting Superstar (Value: $497)
One of the biggest keys to Amy's success has been learning how to write love based invitations to her tribes, that actually convert so that your tribe finds you and works with you.
Love Based Copywriting with Michele PW
Michele PW is the CEO of the premiere direct response copywriting and marketing company today, catering to entrepreneurs and small business owners internationally who want to be more successful and profitable and feel good about their marketing and copy. Michele's clients include the "Who's Who" of Internet Marketing, such as Ali Brown, Lisa Sasevich, Brian Tracy and more!
The Love-Based Copywriting Kit includes:​
Love Based Copywriting eBook by Michele PW. so you can learn proven marketing, copywriting and business strategies that will help you fall in love with your business all over again (not to mention get your message out into the world and into the hands of the people who need it).
Love Based Email Templates: A packet of soul-centered "swipe files" filled with love that you can use as templates to write your own emails when you offer your divine gifts. This file is based on years and years of trial and error & will make your process faster and easier.
An exclusive interview with Michele PW and Amy Ahlers on Love Based Copywriting so that you can hear from the expert herself, about why Love Based copywriting REALLY works!
---
Lift-Off Masterclass: Become a Wealth & Creativity Superstar (Value: $397)
Claire and Shiloh are brilliant women will share their wisdom, tools and insights into how you can create more wealth and unleash your creativity in profound ways.
Session #1: Breaking Through Your Hidden Barriers to Wealth with Claire Zammit
Claire Zammit, Ph.D.c, is Claire is an expert transformational teacher, leader, mentor and entrepreneur. She's the founder of Feminine Power and co-founder of Evolving Wisdom, which was recognized by Inc. Magazine as #83 on the list of Top 500 fastest-growing companies in America.
During this class you'll discover:
The step-by-step process of transforming your "wealth identity," enabling you to more easily generate the resources necessary to unlock your greatness—in the specific ways that work best for conscious women.
Uncover and release the core hidden beliefs that hold you back from true prosperity, so that you can manifest the money, support, and true wealth you need to live your greatest vision—and elevate your family, friends and community to their potentials as well.
Session #2: Creativity, Your Right Brain & Muse-led Entrepreneurship with Shiloh Sophia
Shiloh Sophia has been painting, writing poetry, publishing books and teaching at universities, the United Nations, and in her own programs and around the world for over twenty years. She is the co-curator and founder of the Intentional Creativity Foundation and Cosmic Cowgirls, a woman and girl owned school that serves between 500 and 5000 women a month through revolutionary education, both virtual and on-location.
In this class you'll discover:
The connection between your right brain and your business vision
How to commune with your muse to create success
A guided Intentional Creativity process to vision your next steps
---
Lift-Off Masterclass: Become a Technology Superstar (Value: $147)
One of the biggest things that can hold people back is technology. Maybe you feel like a you're technologically incapable of creating a successful business in the modern age. Have no fear! Amy's rockstar team has created two simple, easy to follow trainings on the only two things you'll need to get yourself up and running: Creating an Opt In page and setting up a Mailing list!
Both Trainings Conducted by Sarah Mardell
Sarah Mardell is the Chief Operations Director and Goddess of Goodness for Amy's company, Wake-Up Call Coaching Inc. Once a self-professed technophobe, Sarah is now a wizard at everything from InfusionSoft to LeadPages to WordPress. With a heart of gold and a spirit of service, you'll love Sarah's gentle, clear teaching style.
Session #1: Set Up your Email List and Opt In Box with MailChimp Step-by-Step Training by the end of this session you'll have your email database and opt in box set up so you can list build and expand your audience.
Session #2: Create a Winning Opt In Page on LeadPages Step by Step Training by the end of this training you'll have your very own opt-in page so you can collect names and email addresses of your ideal clients.
Just to summarize, the total value of all of the elements of the Lift-Off Business Academy Program is $7,332
The 9-Week Lift-Off Business Academy System of 8 Teaching Modules and 1 "Implementation and Activation Week" with Amy Ahlers (Valued at $2,000)
7 Recorded 80-Minute Group Coaching Sessions with Amy (Valued at $2,000)
7 Weekly Inspiring Action Steps (Valued at $800)
Complete Module PDF Transcripts (Valued at $600)
Custom Online Learning Portal (Valued at $300)
Online Community Forum for Discussion and Connection (Priceless!)
**PLUS New Bonus Series** "Jumpstart Your Income and Inspiration" With Our Inspiring Guest Mentors (Valued at $1,632)
TOTAL Value $7,332
Regular Price
$1,997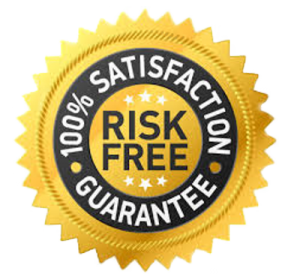 OUR 100% RISK-FREE GUARANTEE
Use The Program for a Full 3 Months (Yes, that Means You Can take the ENTIRE TRAINING) and If You Don't Receive Results In Your Business, We'll Give You a Refund
I am so confident that the teachings in Lift-Off Business Academy will help you uplevel your heart-based business that I am going to guarantee it.
Here's my guarantee to you: When you register you'll have 3 full months to complete the course and implement what we teach into your life and business. If you go through all the modules and implement what you learn and you haven't seen a difference and increase in your business, simply send us an outline of how you've implemented the Lift-Off Business Academy program, showing us you completed and implemented the work, and we'll give you a full refund.
That's how confident we are that once you learn the tools we teach and apply them to your business, you'll start feeling even more aligned and see results –and we can't think of a more in integrity and reasonable offer than that!
Fair Enough?
Click the Add to Cart button and let's get started today.
Enroll Now with our Special "Awaken in 2017" Holiday Offer
Until December 28th you can purchase the entire digital audiocourse for 50% off!
Registration is now closed.
Please check back later this year for another opportunity to join Amy for Business Lift-Off!
Join us for the profound journey of a lifetime to master how to tap into and harness energy to create your best life and step forward into your unique leadership.
The New 7-Week Course Starts Monday, April 3rd
With our Satisfaction Guarantee you can try the course out for 14 days risk free. If you are not satisfied with the program for any reason, we will gladly refund your tuition.
The New 9-Week Training Starts Friday, April 14th
Are You Ready to Get Lift Off in Your Business?
Join us for this awesome adventure where you can sky rocket your beautiful business to the next level.