Evolving Wisdom is today's fastest growing global e-learning community specializing in transformative education.
Our virtual courses, online workshops and events with today's leading transformational teachers and authors don't just inspire you with new possibilities or fill your mind with big ideas—they guide you through a process of deep transformation, so that you can begin to LIVE the extraordinary, awakened life you've always sensed was possible. » Read More
We Are Hiring
Evolving Wisdom is a fast-growing, internationally acclaimed pioneer in the world of online learning, and we have several positions open! Find out more here:

Join Our Global Learning Community
Receive our Evolving Wisdom electronic magazine, special program offers and updates on upcoming events. Your information will never be shared or sold.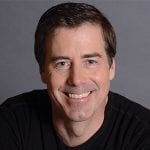 Featured Teacher
Craig Hamilton
Craig Hamilton is a spiritual trailblazer whose innovative approach to transformation is bringing enlightenment down to earth and unlocking the codes to our highest human potential.
» Learn More