Life Purpose & Personal Power

What does it really mean to live a life of purpose? How does one truly follow the heart's yearning for greater spiritual fulfillment and communion? Evolving Wisdom offers online courses and audio seminars in the art and science of uncovering, exploring and achieving your greatest potential in life. Grounded in the teachings and practices of pioneers of the Human Potential movement, our educational programs aim to help you reach your highest destiny.
At this very moment, millions of people are searching for ways to align themselves with a higher calling and deeper purpose. Some say it's a global awakening of proportions we've never seen. We believe it's time for every individual to take a close look at what it means to live fully into your purpose in life.
Unlock Your Quantum Powers with Jean Houston

Discover The Leading-Edge Human-Potential Secrets That Will Help You Overcome Your Limitations, Accelerate Your Evolution, and Have a Greater Impact on the World
Courses:

Discover the 5 Quantum Powers that will draw to you the resources, people and skills you need to live a remarkable life and make a greater difference in the world.
» Learn More
Free Audio Seminars:

After more than 50 years as a world-renowned spiritual teacher and researcher of human capacities, Jean is ready to unveil the most important discoveries of her career.
» Learn More
Your Life's Purpose with Jean Houston

You long to live a life of purpose. There's no time to waste—and you feel a deep sense of urgency around giving your greatest gift to the world. And yet you find yourself struggling, passionately searching, for exactly how to make a meaningful difference and finally live the life you were meant to live.
Courses:

Discover the essential tools and techniques to activate your unique destiny and live your highest calling in this 7-week course with a true icon of the Human Potential movement—a vibrant example of the unlimited capacity of the human heart and mind.
» Learn More
Free Audio Seminars:

This 75-minute free audio featuring Dr. Jean Houston offers a complete introduction to Jean's unique insights into how to live your truest purpose in life—and how to align everything, from job to friends to community, around that singular calling.
» Learn More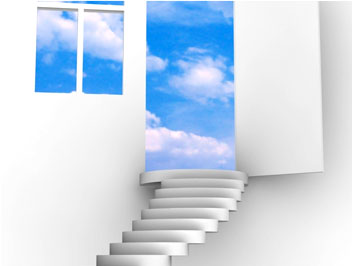 Join Our Global Learning Community
Receive our Evolving Wisdom electronic magazine, special program offers and updates on upcoming events. Your information will never be shared or sold.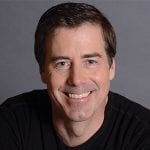 Featured Teacher
Craig Hamilton
Craig Hamilton is a spiritual trailblazer whose innovative approach to transformation is bringing enlightenment down to earth and unlocking the codes to our highest human potential.
» Learn More