Women's Empowerment

Never before have women been holding so much power to shape the future. Through pioneering research and intensive work with thousands of women from around the world, Evolving Wisdom teacher Claire Zammit has identified a unique set of potent transformative principles – processes and practices by which women can awaken to their inherent co-creative feminine power.
At the core of this groundbreaking work are three distinct sources of feminine co-creativity, each of which give access to three different kinds of power: the power to change your life, the power to realize your destiny and the power to transform the world. Claire calls them the three power bases of the co-creative feminine.
Her work with these principles offers both an expansive vision of what is possible as well as the proven tools to support women, step by step, in their quest to realize their highest potentials and make their greatest contributions to each other and to the planet.
Evolving Wisdom's programs for women's empowerment are aiding, teaching and training a whole new generation of women to become powerful agents of change, both as individuals and by joining with other empowered women to co-create a new and better future for our world.
Feminine Power Global Community
The Feminine Power Global Community is a global learning community of awakening women, created and designed by Claire to provide the mutual support structures so critical to bringing lasting transformation and change into being.

Over the last 15 years, in her work with thousands of women in a multitude of unique and varied educational forums, workshops, retreats and online courses, Claire has discovered – and continues to explore and develop – the most profound and direct pathways to awakening the co-creative feminine power in women around the world. The Feminine Power Global Community is the meeting place, the well of wisdom, and the bedrock foundation for the profound self-love, mutual support, deep connection, prosperity and partnership we seek within ourselves and with other awakening women everywhere.
Feminine Power with Claire Zammit
Something big is happening for us as women. We're on the brink of an evolutionary shift with the potential to alter the course of history. Millions of us around the world are feeling a calling to reclaim the feminine, and in so doing, to awaken our authentic power to co-create the future of our lives and shape the future of our world.
Courses:

Led by Evolving Wisdom teacher Claire Zammit, this online course and global community provide an in-depth experience of the vision, methodology and potential of the new co-creative power of women everywhere.
» Learn More

This special audio series, hosted by Claire Zammit, seeks to answer the question, "What is our role as women in creating the future of our world?" Consisting of conversations and interviews with leading women change-agents, and live question & answer with the listening audience, Women on the Edge of Evolution features many of today's boldest, bravest, and most daring myth-busting women, from all walks of life, fields of expertise, cultures and creeds.
» Learn More
Free Audio Seminars:

In this free, introductory audio, Claire Zammit describes the basic theory, goals, practices and potential of the awakened co-creative feminine.
» Learn More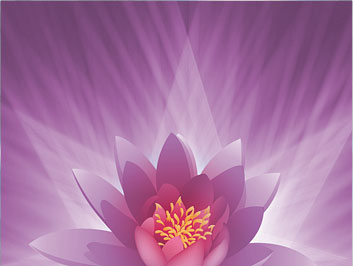 Join Our Global Learning Community
Receive our Evolving Wisdom electronic magazine, special program offers and updates on upcoming events. Your information will never be shared or sold.

Featured Teacher
Neale Donald Walsch
Neale Donald Walsch is a modern day spiritual messenger whose words have touched the lives of countless people around the world. He has written more than 25 books on spirituality and its practical application in everyday life.
» Learn More