Dear Sisters!
This Tuesday is International Women's Day!
This special celebration acknowledges and honors women for our accomplishments and contributions on all levels, and raises awareness about women's lives and circumstances around the world.
Even more, on this day, we look ahead to the opportunities that we are stepping into now, and that await future generations of women.
I felt so honored, inspired and grateful for the hundreds of thousands of women in our community, and want to share a special seminar I led alongside two women who have impacted my life so profoundly—the remarkable Dr. Jean Houston and spiritual teacher & leader Marianne Williamson on the topic of Rising Women, Rising World.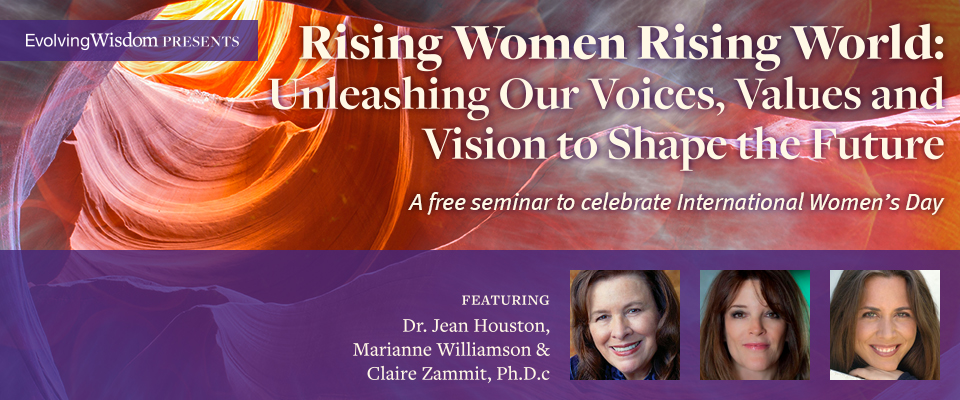 In this seminar, you'll discover the unprecedented opportunity women have to impact the world, why a feminine form of power is what's most needed today, and how to tap into your own innate power source to live out your highest potentials and make your greatest contribution. Listen to the Audio Here.
Highlights we cover include:
-The unprecedented opportunity women have to impact the world with our creativity, leadership, and participation
-Why a feminine form of power is what's most needed today, and how to tap into your own inherent source to live out your highest potentials and make your biggest contribution in the world
-The ways women can continue to powerfully impact the political and social landscape around the globe
-How women supporting one another across communities and cultures strengthens and ignites possibilities for us all
The poem Jean read during the event, captures the beauty and power of this evolutionary seminar:
GIVE ME OPPORTUNITY AND I WILL GROW WINGS
I know why the caged bird sings..
Give me opportunity and I will grow wings.
Soaring high upon my own horizon.
Expressing my spirit whenever it's arising.
I am a Rising Woman in a Rising World.
I play my part as it turns.
Shaping and molding
Giving and holding.
I am a Rising Woman.
Still I Rise.
by Ozioma Egwuonwu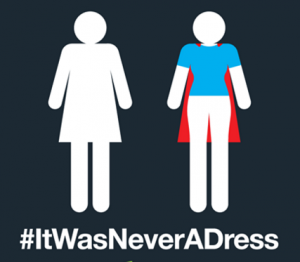 Here's what a few participants shared in response to the seminar:
"The tears are just streaming down my face, thank you!"
—Suzanne, Ecuador
"Thank you, Jean, for your passionate message. Thank you, Claire, for your leadership. Thank you, Marianne, for your higher wisdom."
—Barbara, Kauai
"Awesome presentation from powerful women. I hope there will be a replay available as I want to share it with many friends. Thank you for the inspiration!"
—Chris, Palm Springs
"Thank you very much for these very inspiring talks—the 3 of you are such great role models and you have changed my life in so many ways! I am proud to be part of the community."
—Birgit, Berlin
I want to invite you to join me and proclaim that you will no longer dim your light, and commit like never before to fully show up and shine brightly!
The world needs your VOICE, VISION, CREATIVITY, CARE, COMMITMENT.
Share with us below what you're celebrating about the power of the Feminine Spirit and a big YES! to your light and creative potentials being unleashed fully in the year ahead.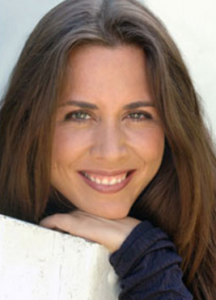 Claire Zammit Ph.D.c is an expert transformational teacher, leader, mentor and successful conscious entrepreneur. She is the creator of the global Feminine Power courses for women, and she is also the co-founder and president of Evolving Wisdom, a 2013 Inc. 100 company.
To find out more visit FemininePower.com and download a free 75 minute audio to discover the 3 Keys to Feminine Power.