Integral Spiritual Practice
Registration is now closed; however we will continue to accept registrations for a brief time while our team processes all the registrations we've received via phone and email in the last few days. Please go ahead and register right away as this page may close at any time.

If you're passionate about evolving yourself and our world . . .
Then you probably already know there's no "quick fix," and that sustained change requires a whole transformational lifestyle, including daily, focused, transformative practice.
But there's a problem. Ancient approaches to transformation don't address the full, fast-changing complexity of our contemporary spiritual and social experience. And most modern approaches to personal growth are also only partial in their processes.
In order to navigate those complexities, you need to find a way to actually engage in a radically inclusive (and highly efficient) spiritual practice—one that provides you with the inspiration and insight to live every moment in alignment with your deepest truth.
But if you've ever tried to engage this kind of practice, you've probably discovered that it isn't easy!
In our modern world, so many things tend to stand in the way of you being successful with a daily practice that nourishes you and provides you with the level of transformation you want and need.
It can be the stress or busyness of your life, or the demands of work and family.
Or, you may have tried many times before, but after a while found yourself getting distracted or questioning whether you'd found the right teacher or community.
In one way or another, you've probably had the experience of being blocked, sabotaged, or led astray from your intention to truly live, breathe, and embody your spiritual practice in all its vibrant dimensions.
And when this happens, your commitment to actualize who you most fully and freely are gets delayed and deferred.
It's not hard to see why—and, you're not alone in facing this struggle.
In our personal lives today, we're dealing with a nearly constant stream of interruptions, distractions, and stressors. And on a global scale, we're experiencing huge economic, social, and environmental challenges.
With so many demands on our time and attention, it's no wonder that it's so hard to establish a daily spiritual practice, let alone a truly integral one that touches all aspects of life!
Yet in spite of these challenges, you (and a few others like you) are courageous enough to heed the call to participate in a new wave of conscious evolution—because you deeply feel the imperative to create a better future for yourself, your loved ones, and our world.
Reading this page right now signals that you're probably one of the few who deeply recognizes, in moments of silence and stillness, the profound transformation that will happen on all levels when you finally make the choice and truly commit to a daily integral spiritual practice.
The Next Step In The Evolution Of Spiritual Practice
Discovering the future of spiritual practice has been a lifelong journey for Terry Patten. He has spent nearly 40 years now immersing himself in an extraordinary range of transformative practices, exploring the highest reaches of our human potential, and researching the essential keys to living a deeply awakened life.
For decades, Terry devoted himself to learning and practicing with some of the world's greatest living spiritual teachers before being invited to join the core team at Ken Wilber's Integral Institute. There, he worked to develop Integral Life Practice (ILP)—a cutting-edge application of the Integral Map created by Ken, that unites body, mind, spirit, and soul.
By 2008, this practice-based research was ready to be shared, and Terry co-authored, with Ken, Integral Life Practice: A 21st Century Blueprint for Physical Health, Emotional Balance, Mental Clarity, and Spiritual Awakening.
Over the years since, a diverse range of teachers, luminaries and practitioners have identified Integral Life Practice to be the first truly comprehensive approach to spiritual practice in the 21st century.
As excitement and awareness about the power of Integral Life Practice rippled outward, I began to respond to inquiries from around the world to bring this practical teaching to others.
His teaching work over the last decade has brought me into contact with thousands of students across the globe, which has only taken this exploration further, and he's uncovered more of the subtle barriers and nitty-gritty issues that people encounter when they commit to living consciously in our busy and crazy world, and continued to innovate personal and collective practice at the leading edge.
Terry's experience with individual students and groups also led him to realize the necessity to move from just being "comprehensive" to also being profoundly "essential." He discovered that in order to be truly successful in this process, people needed simple, readily doable and practical, step-by-step guidance.
As a result, Terry created the Integral Spiritual Practice 8-Week Online Course, a daily, personalized, heart-centered practice that is rooted in integral and evolutionary principles that has been informed by years of in-depth teaching and practice.
With a conscious integration of mind and heart, Integral Spiritual Practice gives us an unprecedented way to resolve the tensions between ancient practices and the complex challenges we face in 21st century life, so we can bring forward the next step in the evolution of spiritual practice.
INTRODUCING
Integral Spiritual
Practice
The Essential 8-Week Online Course
with Terry Patten
Terry Patten has distilled his 45 years of learning and teaching into this transformative 8-Week Online Course to help you connect to the true source of your spiritual power. It will show you how to tap into that power source—and keep tapping into it—in every moment of your daily life.
Dear Friend,
I'm deeply honored that you're considering joining me for my Integral Spiritual Practice 8-Week Online Course.
When I first began my spiritual journey 45 years ago, I never could have imagined where the path would take me.
Since then, I've had the extraordinary privilege to learn from some of the world's greatest living masters and I've also had the good fortune to be part of several communities of pioneering consciousness researchers testing the limits of ancient wisdom and breaking through to new ground.
My Integral Spiritual Practice program is a complete system of powerful spiritual tools, teachings and techniques, distilled into an easy to use, integral and evolutionary framework.
During the course, I will guide you—step by step—in establishing a sustainable practice that activates the full potentials of your body, mind, spirit, heart, and soul.
Best of all, you'll be part of a conscious global community of integral spiritual practitioners who will be exploring what it means to co-create a new cultural movement that brings an awakened, heart-centered intelligence to the challenges facing our rapidly evolving world.
This will result in a practice that is completely and totally customized to you—not a "cookie-cutter" approach to spiritual practice, or some outdated ritual from thousands of years ago.
To help you take your practice even deeper, I will also be offering 8 LIVE Coaching and Q&A Sessions, where I will answer your personal questions, lead guided meditations, and share teachings relevant to the issues you're facing in your practice.
I've also brought together some of the world's greatest spiritual teachers to support you in your transformational journey, and to further enrich this in-depth integral evolutionary training.
My "all-star" Guest Faculty for this powerful online training includes Thomas Hübl, Ken Wilber, Dr. Jean Houston, Diane Musho Hamilton, and Saniel Bonder.
These incredible guest teachers will lead you through unique processes that are designed to further empower and deepen your experience in the Integral Spiritual Practice course and beyond.
Since I began sharing my discoveries with my fellow spiritual travelers over the past decade, I have been continuously inspired and humbled to encounter so many remarkable human beings so deeply dedicated to their own spiritual path.
Whether you are a seasoned veteran of the spiritual path, or are just beginning to awaken to your highest possibilities, my Integral Spiritual Practice Online Course is carefully designed to give you the guidance, insight, and support you'll need to catalyze your conscious evolution.
There is nothing that gives more meaning to my life than being able to share this work with those who feel called to receive it, practice it, be transformed, and be a blessing in the lives of others.
If you decide to join me on this adventure, I look forward to connecting with you and deepening together as we all take our next steps on this profound transformational journey.
In gratitude,
What Course Graduates Are Saying…
"This course will be with me for the rest of my life. If you are a sincere aspirant, this course will divide your life in two parts: before and after."
—María, Manizales, Colombia
"This course has made a more profoundly positive difference for me than any other activity I've engaged in within the past 30 years. Specifically, the practices are in a format that actually CAN be incorporated into a very busy life (I work at a job more than 70 hours per week). Terry's right, this really makes a difference! For the first time, I have been able to actually do a formal morning spiritual practice and this has allowed me to really 'feel' myself and feel my heart opening again. I am so grateful for finding a taste of the joy I remember from my youngest childhood years. This course is the experience of a lifetime and cannot be missed."
—Anne, Los Alamos, California
"This has been, hands down, the most effective, transformative and enjoyable practice endeavor I have ever undertaken. I feel infinite gratitude towards Terry and his team for this experience. Terry embodies the perfect blend of wisdom and compassion, of rationality and feeling, and of theory and practice. He truly is an Integral Master. It has given a practical, do-able structure to my spiritual and life practice.
In particular the 3D workout and the 'moments' practices have been revolutionary for me. I've found that my overall mood has significantly improved over the last months. My energy level has also increased and my moments of negativity, apathy etc. have become less frequent and easier to 'snap out' of."
—Philip, Mexico City
"When I heard Terry speak at the Integral Spiritual Experience Conference I felt inspired to no longer withhold my gift and to step forward with gusto. Participating in this fabulous course reminded me to return to a daily morning practice of physical exercise, meditation, and reading. This has allowed me to be more grounded and productive in my mission to support people to co-create healthy Integral Relationships. I highly recommend this course for everyone who wants to live a freer, more meaningful and responsible life. Terry Patten is my Hero."
—Martin Ucik, author of Integral Relationships: A Manual for Men
"I'm almost astounded to what degree I now want to do the daily practices, and I actually do them. Feeling, breathing, being the Mystery, as often as possible, clearly deepens my YES to life. What I value most is the Core 3D workout, to me it's like a body prayer; bowing and prostrating myself offer me a special opportunity, daily, to feel into awe and wonder, to express my gratitude for all the ways in which I am daily being blessed."
—Elizabeth, Kingston, Ontario
"This course was an incredibly valuable experience for me, and the reason is simple: Terry Patten is an incredible spiritual teacher: articulate, possessing amazing depth yet highly accessible, humble, skillful, of the highest integrity, thoroughly grounded in Ken Wilber's work yet offering an original synthesis that is uniquely his."
—Paul, Minneapolis, MN
"I've gone from thinking I don't have time for a deeper practice to knowing I have time–every moment is an opportunity. I have enjoyed the 'lecture' sessions and listen to them again and again, each time finding new wisdom. My husband has expressed interest in the course–and I can't tell you how grateful I am for that!"
—Elyn, Girona, Spain
"I am an Emeritus Professor of Education, specializing in Transformative Learning at the University of Toronto. In our institution Terry would be considered a Master Teacher. This experience of being with him and my fellow travelers has been amazing. I experienced Terry as a person with incredible honesty and authenticity and care. His commitment to the learning process throughout was abundantly evident."
—Edmund, Toronto, Canada
Here's What You'll Learn
Here's what you'll discover in this powerful 8-Week Course:
MODULE

MODULE ONE

Week One: Learning the Secrets of a Daily Practice That Sticks

The Foundations of Integral Spiritual Practice

In Session One you will discover how to…

Learn the easiest and most basic form of a daily practice that will immediately change the dynamics of your everyday life—a simple morning practice ritual incorporating movement and stillness.
Discover a new level of confidence and self-respect, simply through the act of having a regular everyday practice.
Activate the key insights from the latest scientific research to change your habits without strenuous feats of superhuman willpower.
Learn the most fundamental unit of practice that can be done in literally just a moment—to activate the "art" of everyday awakening.
MODULE

MODULE TWO

Week Two: Building Your Unstoppable Momentum

The Practice of Living Beyond Limits

In Session Two you will discover how to…

Deepen your morning practice with a new guided exercise process and meditation developed especially for this course.
Learn how to overcome guilt, doubt, and inertia on the path, so that you will always be able to resume practicing, no matter what obstacles you encounter.
Learn to understand, recognize, and access the innate joy that can re-inspire your practice, even in the darkest times.
Become adept at "changing your inner weather" by learning to be your own most compassionate, loving and tender friend.
Free yourself from the endless push-pull between your "inner parents" and your childish impulses by contacting your own strong, clear source of inner toughness.
MODULE

MODULE THREE

Week Three: Tapping Into the Awesome Energy of Evolution

The Practice of Evolutionary Creativity & Emergence

In Session Three you will discover how to…

Step into "the big picture" of what's really happening in your life and in our world on the largest evolutionary scale.
Discover the impulse of evolution within you, and learn how to express it in everyday life.
Experience the liberating connection between the big picture of evolution and the most intimate scale of your moment-to-moment existence.
Find out how to feel peaceful,contented acceptance of yourself and life as it is, while still allowing a passionate urgency to motivate your own transformation.
Discover how to connect your life's sacred mission to a vast source of renewable inspirational power.
MODULE

MODULE FOUR

Week Four: Finding Absolute Freedom in Any Moment

The Practice of Ever-Present Awareness

In Session Four you will discover how to…

Learn how to more deeply relax into the infinitely spacious reality that is prior to any and every experience, no matter how "good" or "bad".
Decode the process of taking perspectives to reveal the liberating and luminous nature of awareness itself.
Become able to access freedom and clarity without having to change your perspectives or experiences.
Discover the liberating practice of resting as awareness itself for brief moments—anytime, anywhere.
MODULE

MODULE FIVE

Week Five: Achieving Dynamic Balance in a Crazy World

The Practice of Navigating the Whitewater of 21st-Century Life

In Session Five you will discover how to…

Optimize your nervous system to stop tuning into unhealthy frequencies of stress and anxiety.
Dare to go deeper than denial and numbness to face the "terrible truth" of our times, and learn why it is only one part of a more optimistic story.
Avoid the pitfalls of fear-based thinking which leads to despair, denial, and paranoia.
Discover the potentials of a "wonderful secret" that has the power to radically elevate your life.
Wake up from our media-saturated "consensus trance" into the hopeful and wholesome reality of life's sacred mystery.
MODULE

MODULE SIX

Week Six: Liberating Your Emotions / Aligning With Your Highest Purpose

The Practice of Integral Shadow & Soul-Work

In Session Six you will discover how to…

Face and feel the paradoxical reality that defines your generation (whatever your age).
Release the powerful energy of fear, shame and grief by discovering the courage to face these universal emotions.
Forgive yourself for being imperfect and prone to struggle with life.
Discover the amazing field of connection and care that can arise when you face your shadows authentically and vulnerably within safe community structures.
Uncover your soul's unique gifts to the world—the "diamonds on the soles of your shoes".
MODULE

MODULE SEVEN

Week Seven: Resetting Your Happiness Set Point

The Practice of Finding Your Radical "YES" to Life

In Session Seven you will discover how to…

Journey to your deepest levels of ambivalence about being alive, imperfect, and wired for struggle in an unpredictable world.
Discover how to welcome and accept that ambivalence in a way that enables you to wholeheartedly choose the life you were given.
Learn how to continually bring that "yes" into your life choices—both the big ones and the little ones.
Discover a new window on the radiant glory of existence, and thus become more able to embrace your day-to-day reality.
Engage the power of gratitude and forgiveness, and learn how to make these attitudes a core feature of your engagement with the world.
MODULE

MODULE EIGHT

Week Eight: Discovering Your Hidden Sources of Intimacy & Support

The Practice of Integral Spiritual Community

In Session Eight you will discover how to…

Experience the profound intimacy that arises when sincere practitioners explore their fears, hopes, and highest aspirations vulnerably together.
Take the journey of joining with others in creatively and productively asking our "biggest questions"—even questions for which none of us yet have sufficient answers!
Be supported and support others in embodying healthy sustainable community locally, with near and regional neighbors, perhaps even daring to create and lead in new ways.
Consider and practice ways you can creatively respond to community shocks or changes that may arise in the months and years ahead.
Prepare to persist and deepen in your integral practice and build the support you need over time after this course ends.
ABOUT
Terry Patten
Terry Patten is a leading voice in the emerging fields of Integral evolutionary leadership and spirituality. He is an adjunct faculty member in the Integral Executive Leadership program at Notre Dame University, a member of the editorial board of the Journal of Integral Theory and Practice, and serves on the board of the Wellspring Institute for Neuroscience and Contemplative Wisdom.
A consultant and spiritual teacher, Terry is the co-author, with Ken Wilber, Marco V. Morelli, and Adam Leonard, of Integral Life Practice: A 21st- Century Blueprint for Physical Health, Emotional Balance, Mental Clarity, and Spiritual Awakening.
He is also the creator of the Integral Spiritual Practice 8-Week Online Course, and the the acclaimed online series Beyond Awakening: the Future of Spiritual Practice.
What Luminaries are Saying About Terry Patten
"Terry's work on Integral Spirituality and Practice is superb, just superb, and highly recommended. After you get tired of fragmented and broken approaches to spiritual development, try a super-holistic approach and see the immediate difference!"
Ken Wilber, author of A Theory of Everything
"I love Terry Patten's deep honesty, heart-openness and his strong drive for deepening wisdom and awakening. His mission integrates inner revelation and outer activism."
Thomas Huebl
"Terry Patten is one of the most awake and astute teachers of our time, eloquent, passionate, and humble, a tireless explorer of the truths of Divine Embodiment. I am honored to recommend him. "
Andrew Harvey
"Terry Patten combines brilliance with heart and passion to give an important transformational gift to the world. Working with Terry lifts my heart, while strengthening and clarifying the evolutionary impulse within me. If you study with him you will be empowered, uplifted and inspired into your own next level of conscious evolution."
Barbara Marx Hubbard, author of Conscious Evolution
"Terry Patten is a magnet for new evolutionary solutions. He has powerfully engaged the practices of the world's great spiritual traditions, and now serves as an impassioned pathfinder and bridge-builder, a champion for the betterment of all beings. As an evolutionary leader, Terry puts the flame under the crucible of becoming, thus catalyzing the sacred inward alchemy of transformation."
Dr. Jean Houston, author of A Mythic Life
"Terry Patten is an authentic Evolutionary, and one of today's most dynamic, original, and important teachers. He embodies a powerful force of Integral intelligence and love, deeply aligned to the higher imperatives of our time. Those who connect with his influence are uplifted, empowered, and transformed."
Craig Hamilton, author of Integral Enlightenment
"Terry Patten is a leading-edge teacher through whose work dharma is finding fresh and passionate expression. I heartily recommend him to any serious seeker of spiritual awakening and conscious evolution."
Lama Surya Das, author of Awakening the Buddha Within
"The Integral Spiritual Practice approach Terry Patten has developed is a much needed deepening and widening of the Integral Life Practice framework he, Ken Wilber, and others have created. Not only does Terry provide fresh content and new distinctions to enliven our spiritual growth but he has also created a dynamic system that holds the pieces together in an Integral embrace."
Sean Esbjorn-Hargens, Ph.D, author of Integral Ecology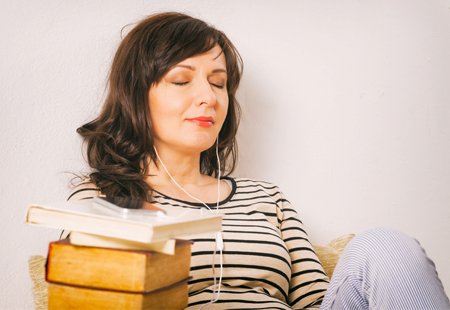 Eight 90-minute Audio Course Sessions Facilitated by Terry Patten
During each session we will explore a new vista of possibility, as Terry supports you in making the next step in the process of your inner transformation. On-demand Course Sessions will be released on Mondays, starting on July 10th. Course Sessions will become available to you via the Online Learning Portal, where you can listen online or download them to your computer or digital device.
You'll receive unlimited access to all of the course session audios (listen online or download the mp3 file to your iPod or audio player).
The course session schedule is as follows:
Monday, July 10th
Monday, July 17th
Monday, July 24th
Monday, July 31st
Monday, August 7th
Monday, August 14th
Monday, August 21st
Monday, August 28th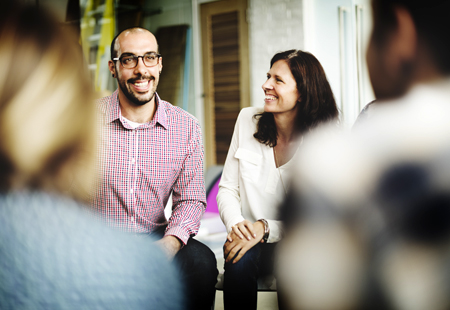 Weekly LIVE 90-minute Coaching and Q&A Calls to Answer Your Questions
Terry sets this time aside specifically to answer the questions that are most relevant for you. You'll have the opportunity to ask Terry questions about what's coming up for you on your journey of transformation. If you are needing any answers along the way, Terry will be with you to personally guide you through the entire process.
LIVE Coaching and Q&A Sessions with Terry are on Thursdays at 5:30pm Pacific Time (with a few exceptions noted below).
Thursday, July 13th
Wednesday, July 19th
Thursday, July 27th
Wednesday, August 2nd
Thursday, August 10th
Thursday, August 17th
Thursday, August 24th
Thursday, August 31st
As the course unfolds, you will also be able to listen to the digital recordings of these valuable Q&A sessions if you are unable to attend the sessions live.
Exclusive Video, Audio, and Printable PDF Instructions for Doing Terry's Specially Designed "3D" Workout
This is a ultra-flexible practice sequence that can be done in as little as 2 minutes (on busy days) or be enjoyed for as long as an hour or more (on days when you really want to sink into and savor your practice experience). Involving movement, stillness, awareness, and feeling, it's a unique synthesis of multiple modalities of practice designed to enliven, tone, strengthen, and balance your body, mind, heart, and spirit.
Integral Guided Meditations
Enjoy powerful clarifying instruction in Integral Meditation then follow along with Terry into progressively deeper states of heartfelt feeling-awareness, in these experiences that he has created exclusively for this course. Going both into and beyond stillness and awareness, these guided meditations explore the multiple profound perspectives that are available to us in relation to the Mystery of Existence. Most are powerfully enriched with spiritually potent music by acclaimed composer, Ray Lynch
Audio Recordings of Each Week's Session to Download at Your Convenience
Download the audio recording of each week's course to listen to at your convenience. All sessions will also be uploaded to the community site. You'll be able to revisit important learning moments, and listen to the calls that inspired you over and over again.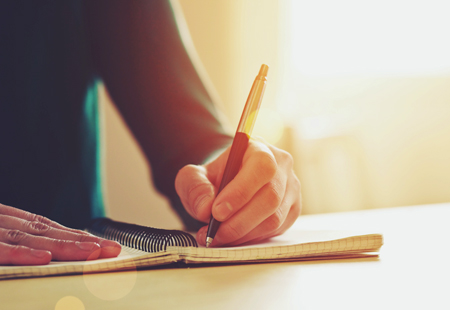 Digital Workbook with Your Practice Assignments & Reflection Exercises for Each Session
The Practice Assignments and Reflection Exercises are a great way for you to embody the lessons of the course in your everyday life. The exercises are designed to help you to establish an integral spiritual practice, where you share, support others, and collaborate in very practical ways. You will be encouraged to reflect deeply on each session to help integrate the key insights and breakthroughs that you experience.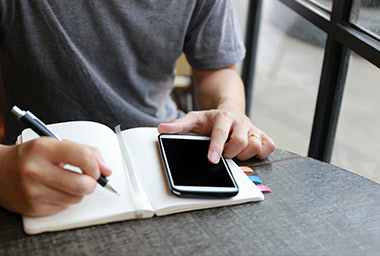 PDF Transcripts of Each Course Session
PDF transcripts are a great resource to go back and quickly reference key concepts covered in the course sessions and answers to frequently asked questions as you step into living a life of purpose and higher calling. If you prefer to follow along with a written format, you'll love these downloadable lesson transcripts.
Access to Our Custom-Designed Exclusive Online Learning Portal
You'll be able to engage live with hundreds of fellow practitioners who will support you in the transformative process of living an integrated spiritual practice. As you go through the course you will be able to join with new friends online to share your successes and insights, and watch as they open themselves up to their deepest calling alongside you.
Through this collective engagement, you will experience the exciting connection that comes through doing deeply transformative work in community.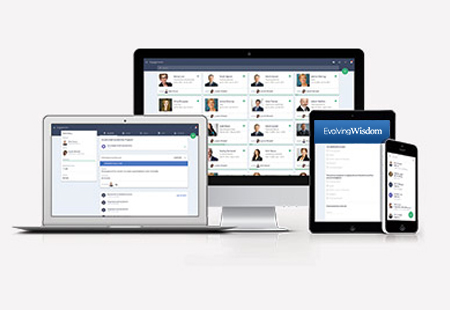 Weekly LIVE Interactive Sessions with Your Learning Community
At the end of each Coaching and Q&A session with Terry, you can join a LIVE interactive session. During these sessions you'll have the opportunity to interact live with other members of your learning community as you dive deeper into the practical step-by-step approach to transforming your spiritual practice.
These optional interactive sessions immediately follow each Thursday (and two Wednesday) Coaching and Q&A session. Please refer to the schedules above for the dates.
Exclusive Bonus Audio Workshops
To complement your course material we have brought together some of the world's greatest teachers as guest faculty who will take you further into the specific skills, tools, and perspectives you need to evolve yourself to help evolve our world.
Guest Faculty Workshop #1:
Ken Wilber & Dr. Jean Houston
Integral Evolutionary Leadership: How Practitioners Will Transform the World
($197 Value)
It is becoming ever more clear that the leaders of today need new capabilities to manage the big problems we face as a species. On crucial global issues ranging from the environment to the economy, we are facing challenges (and opportunities!) that require a whole new level of awareness, cooperation, and courage to address successfully.
Who will step up to the plate and provide the leadership we need to make the evolutionary leap to a more sustainable, just, and healthy planet? Must we wait for our governments to get their act together, or can each of us play a role in bringing about meaningful change, starting right now?
In this timely and relevant workshop that's led by Terry, you'll hear directly from three of our most visionary integral thinkers who believe that yes, we can make the necessary cultural shift to a higher order of being. Learn how spiritual practitioners can unite the "inner work" of transforming their consciousness with the "outer work" of transforming our world.
Ken Wilber is the most widely translated academic writer in America, with 25 books translated into some 30 foreign languages, and is the first philosopher-psychologist to have his Collected Works published while still alive. Wilber is an internationally acknowledged leader and the preeminent scholar of the Integral stage of human development, which continues to gather momentum around the world. Some of his more popular books include Integral Spirituality; No Boundary; Grace and Grit; Sex, Ecology, Spirituality; and the "everything" books: A Brief History of Everything and A Theory of Everything. Ken Wilber is the founder of Integral Institute, Inc., and the co-founder of Integral Life, Inc.
Dr. Jean Houston, scholar, philosopher and researcher, is also one of the principle founders of the Human Potential Movement. A tireless teacher and dynamic speaker, Jean is the founder of the Mystery School, dedicated to exploring the many dimensions of human potential. A prolific writer, Jean is the author of 27 books, including A Passion for the Possible, The Possible Human, and Jump Time.
Guest Faculty Workshop #2:
Diane Hamilton & Saniel Bonder
Unleashing the Energy Held Captive by Shadow
($197 Value)
Those of us who are committed to evolving ourselves to evolve our world recognize that "you can't see what you can't see." Whatever feels too threatening is repressed into the unconscious, where it sabotages our conscious intentions. That's why working with the shadow is one of the core components of integral spiritual practice. This is the area where we most tend to fool ourselves, even as we grow.
In this workshop, Diane, Saniel, and Terry will explore how we can liberate ourselves through shadow work to unleash our fuller potentials.
Diane Musho Hamilton Sensei is a gifted mediator, facilitator, and teacher of Zen and Integral Spirituality. She has been a practitioner of meditation for more than 25 years. In 2003, she received ordination as a Zen monk. Diane facilitates Big Mind Big Heart, a process designed to help elicit insights of Zen in Western audiences. She has worked with the Integral Institute since 2004.
Saniel Bonder is the author of Healing the Spirit/Matter Split and the founder of the "Waking Down in Mutuality" work. He has been a pioneer in the widespread embodiment and mutual, evolutionary exploration of awakened consciousness for over a decade. Saniel is a founding member of the Integral Institute and a charter member of the Integral Spiritual Center.
Guest Faculty Workshop #3:
Thomas Hübl
Radical Intimacy: The Practice of Enlightened Relating
($197 Value)
In this special, experiential workshop with one of the most engaging and progressive spiritual teachers around, who will guide you and all of us in a profoundly liberating group practice of "transparent communication."
In this workshop, you'll discover . . .
How to let go of your habitual self-focus and enter into the higher "WE" state of being.
How to experience a collective field of heightened interpersonal clarity and authentic expression.
How to release self-sabotaging psychological, spiritual, and energetic patterns from your subconscious.
How to actively participate in the expansion of our collective intelligence.
Thomas Hübl is a contemporary spiritual teacher and founder of the Academy of Inner Science which offers programs that teach both personal transcendence and an active response to the postmodern challenges of the human condition. He also founded the immensely popular Celebrate Life! Festival.
*** JUST ADDED ***
NEW BONUS AUDIO WORKSHOP
The Farther Reaches of Human Potential: How to Activate Your Super-Normal Abilities
with Ken Wilber & Terry Patten
($197 Value)
In this 75-minute eye-opening virtual workshop, Ken Wilber sets out to explain the non-ordinary capacities that lie dormant within us, and guides us into the kinds of states where we can get a taste of how those capacities can appear in us. We'll also get him to talk about the famous YouTube video which features him stopping his brainwaves at will as indicated on the screen of a portable electroencephalograph (EEG).  As a spiritual practitioner with a regular sustained practice, you won't be seeking these supernormal abilities but you'll naturally be able to allow dormant higher capacities to unfold, especially unfolding from a deep sense of empathy and love for others and the world.
Learn all that and much more in this unique free workshop.
About Ken Wilber
Ken Wilber is the most widely translated academic writer in America, with 25 books translated into some 30 foreign languages, and is the first philosopher-psychologist to have his Collected Works published while still alive. Wilber is an internationally acknowledged leader and the preeminent scholar of the Integral stage of human development, which continues to gather momentum around the world. Some of his more popular books include Integral Spirituality; No Boundary; Grace and Grit; Sex, Ecology, Spirituality; and the "everything" books: A Brief History of Everything and A Theory of Everything.  Ken Wilber is the founder of Integral Institute, Inc., and the co-founder of Integral Life, Inc.
Early Registration Bonus
And when you register by Midnight Pacific Time on Monday, June 26th, you'll also receive this bonus.
Awakening to the Natural State: a Virtual Meditation Retreat
with Integral Enlightenment Founder Craig Hamilton
($500 Value)
Integral Enlightenment founder Craig Hamilton led 130 participants in a deep exploration of the practice of meditation and the presence, clarity, ease and freedom that meditation can bring to our lives.
This compelling 5-day immersion into the practice of meditation is being made available as a virtual retreat for students enrolled in this upcoming 8-Session course!
Here's what you'll receive with your Virtual Retreat Audio Package:
Access to all 25 exclusive audio recordings from the retreat — including a variety of meditation practices exploring different themes and techniques
In-depth teachings from Craig Hamilton about meditation
A special Integration Session — to connect your meditation to real life and keep your practice evolving
A Virtual Retreat Guide to help you plan, prepare and organize your own personal retreat, and tips about the best way to prepare for intensive meditation
This "virtual" retreat is a beautiful way to experience the energy, insight and structure usually only available in a live setting. You can listen to the whole series as an at-home retreat, or integrate each practice and teaching individually into your own practice over time for ongoing inspiration and guidance.
Craig Hamilton, founder of Integral Enlightenment, is a pioneer in the emerging field of evolutionary spirituality, offering spiritual guidance and teachings to a growing international community of thousands of students in 36 countries. In his inspired writings, talks, and teachings, he calls us to awaken beyond the confines of the separate ego and dedicate our lives to the further evolution of consciousness itself.
Bonus #1:
Marianne Williamson
Manifesting Miracles: Creating a Life of Inspiration and Wonder
($197 Value)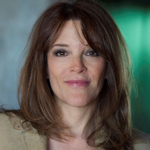 We often resolve to make changes in our lives. Changes that affect our health, or our finances, or our relationships—or all three.
And while following through on those changes can sometimes be a challenge, what if you knew exactly how to be sure you could make all of those changes happen in your life?
One of the keys to making those kinds of changes has to do with seeing miraculous real-world results in your life and being inspired to stay on track to keep the results and inspiration coming.
With the fast pace of our world, it's easy to miss the opportunities that surround us for opening up to the miracles (both small and large) in our lives, miracles that will provide that inspiration to live as our highest versions of ourselves and ensure our greatest fulfillment, as well as our continued flourishing on the planet we all share.
In this seminar, world-renowned spiritual teacher and bestselling author Marianne Williamson will sit down with Jean, and together they will share their insights and wisdom, and give you unique tools and strategies, along with a powerful, step-by-step approach to living a remarkable, miracle-filled life!
During this Special Online Seminar, you'll discover . . .
How to look at the world around you, and at your own life, and see the miracles that are unfolding at almost every turn, inspiring you to be more centered, focused, compassionate, aware and "awake"
How to set the kinds of goals that lead to greater awareness and fulfillment
How to use the power of visioning to create a new kind of life for yourself in the present and in the future, where your actions are on purpose and your eyes are ever open to new possibilities
How to maintain this "miracle" awareness so you can consistently make positive and productive changes in your life for years to come!
After you've had a chance to use these powerful new tools and strategies over the coming months, it will seem to you almost as though you'd been living your life up until now as a caterpillar, moving slowly along and doing whatever you've needed to do in order to prepare for what came next.
Well . . . here it comes!
Your life as a caterpillar is over. It is time to spread your wings and fly!
Bonus #2:
Craig Hamilton
The Awakening To Our True Nature Meditation Intensive Audio Collection
($297 Value)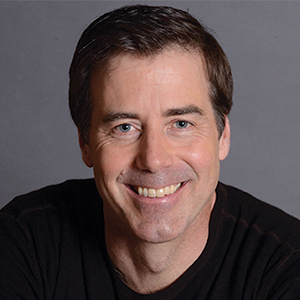 Jean has spoken many times on the value of maintaining a meditation practice. It can be a powerful tool for deeper self-understanding, as well as increasing your focus and clarity.
Craig Hamilton recently held a powerful and immersive weeklong meditation retreat that was highly acclaimed by all of the participants.
Thankfully, the entire retreat was recorded, and we're thrilled to be able to share with you the retreat's wealth of instruction, support and dynamic meditation practices through this comprehensive Audio Collection.
The Collection includes . . .
A wide variety of Powerful Meditations
Lively and engaging Group Discussions
Inspiring and informative Q&A Sessions
PLUS!
Register TODAY: Special Bonus eBook
"The Seeker's Dilemma: How to Become an Authentic Practitioner of an Integral & Evolutionary Spiritual Life"
($47 Value)
The Seeker's Dilemma is that we have more opportunities for practice than ever before. We have access to more teachers, traditions, books, workshops, teleseminars, and so on, yet we still aren't radically living or embodying our spiritual truth.
As seekers, there is always something new to explore, and the direction we take is motivated by feelings of separateness, inadequacy, and lack. Thus, even when we move on to the next thing, we are often merely orbiting around (and reinforcing) our existential "pain points."
That's why we can never be satisfied, and why the glow of what's new and exciting fades so quickly. We hop from one "answer" to the next, but each one ultimately disappoints us.
This powerful eBook explores the challenges of being a seeker and offers profound insights and answers to the questions you yourself probably have about how to finally find what you are searching for.
This special eBook bonus offer expires at Midnight Pacific Time TONIGHT.
PLUS!
You'll Also Receive this Special Bonus Seminar and Companion eBook when You Register by Midnight Pacific Time, TONIGHT, May 23rd
"Awakening the Wisdom of the Sage"
($97 Value)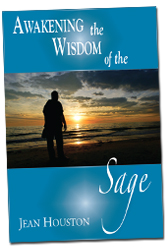 Women and Men in their fifties and beyond are some of the most powerful people living on the planet today. Having been first-hand witnesses to, and benefactors of, the sweeping cultural changes brought forth by the civil rights and feminist movements, elder men and women now have unprecedented access to freedom, wisdom, and resources that position them as key players in furthering the evolution of consciousness for the future.
Yet, despite the catalytic potential inherent in our elder generations, many of us still carry outmoded cultural misconceptions and baggage about what it means to be an aging person in our society; which often causes us to shy away from bringing forth our greatest gifts to the world.
Jean stresses the importance of women and men trading in their outdated cultural beliefs about what it means to be "older," in order that we might fully step into our sacred calling to become Sages of conscious evolution. For Jean, Sages are stoic and wise elders who optimize the gifts, experiences and wisdom they have amassed throughout their lives as an offering of light and guidance for future generations.
PLUS!
Choose the One-Payment Option and, as a thank you gift, you'll also receive this powerful extra bonus:
"Spirit, Science, Purpose & Destiny: Understanding 'SynchroDestiny' to Unleash Your Potential and Create the Life You're Meant to Live"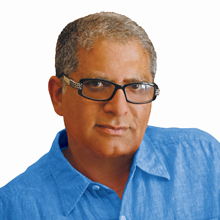 In this exclusive audio workshop, Deepak will teach you how to transform your deepest desires and intentions into your destiny.
Deepak will show you ways to access your hidden potential, recognize the possibilities that are always unfolding around you, and learn the art of high creativity for your life and your community. This groundbreaking audio workshop will provide you with the tools and inspiration to help you move to the next level of success and fulfillment, where you'll learn to step beyond your limiting beliefs into a world that you create.
In this audio workshop, you will discover how to. . .
Shift your consciousness out of limitation and into the larger experience of harmony and SynchroDestiny.
Balance yourself by following the four simple, ancient steps to an enlightened life.
Access the core dynamics at the heart of our cosmos and tune in to the transformational power that pulses throughout the Universe.
Deepak Chopra is one of the most respected leaders in the field of mind/body medicine in the world today. Integrating the ancient Indian science of Ayurveda with traditional Western medicine and recent discoveries in the field of quantum physics, he forged a holistic approach to healing that has had enormous popular appeal, as well as widespread professional acceptance.
He has authored over sixty-five books and hundreds of audio, video, and CD-ROM titles, which have been translated into forty languages and have sold over forty million copies worldwide. In 1995, he established The Chopra Center in California, and Time magazine has hailed him as one of the top one hundred heroes and icons of the twentieth century.
Just to summarize, the total value of all the elements of the 8-week course and the exclusive bonuses is well over $5,000:
Eight 90-minute Course Sessions ($2,000 Value)
Eight 90-minute LIVE Group Coaching Sessions ($2,000 Value)
Weekly Practices and Reflection Questions ($205 Value)
PDF Transcripts of all Course Sessions ($205 Value)
Eight 30-minute small group Interactive Sessions (Priceless!)
Access to our Exclusive Online Community Forum (Priceless!)
Bonus Guest Faculty Workshop #1: Integral Evolutionary Leadership: How Practitioners Will Transform the World with Ken Wilber, Jean Houston, and Terry Patten ($197 Value)
Bonus Guest Faculty Workshop #2: "Unleashing the Energy Held Captive by Shadow" with Diane Hamilton, Saniel Bonder and Terry Patten ($197 Value)
Bonus Guest Faculty Workshop #3: "Radical Transparency: the Practice of Enlightened Relating" with Thomas Hübl and Terry Patten ($197 Value)
Bonus Guest Faculty Workshop #4: "The Farther Reaches of Human Potential: How to Activate Your Super-Normal Abilities" with Ken Wilber & Terry Patten" ($197 Value)
TOTAL Value Over $5,000
Regular Price
$997
Today you can start your 8-week journey to Transforming Your Life Through Daily Spiritual Practice for just a fraction of the price.
Register Now for just:
$297 or
3 payments of $109
With our 100% Satisfaction Guarantee you can try the course out for 14 days from the start of the course, risk free. If you are not satisfied with the program for any reason, we will gladly refund your tuition.
Enroll Now with our Special "Awaken in 2017" Holiday Offer
Until December 28th you can purchase the entire digital audiocourse for 50% off!
Join us for the profound journey of a lifetime to master how to tap into and harness energy to create your best life and step forward into your unique leadership.
The New 7-Week Course Starts Monday, April 3rd
With our Satisfaction Guarantee you can try the course out for 14 days risk free. If you are not satisfied with the program for any reason, we will gladly refund your tuition.
Registration is now closed; however we will continue to accept registrations for a brief time while our team processes all the registrations we've received via phone and email in the last few days. Please go ahead and register right away as this page may close at any time.
Register For The Course In One Of These Two Ways: