Finally! A proven process to support you as a conscious smart, successful women to…
Attract Your Soulmate
Master the Skills of Deep Intimacy & Connection
Experience The Lasting, Committed, Fulfilling Life-Partnership You Deserve
It's Time to Meet Your Soulmate
If you're reading this page, it's no coincidence: you have received a powerful signal that it's time for you to meet your beloved life-partner and open up to receive the intimacy, love and connection that will enable your life, creativity, prosperity, and overall thriving to get to the next level. Whatever your past experiences have been, or your current circumstances are, true soul love is not only possible, but can and will happen for you when you apply the keys to attracting love that have already worked for tens of thousands of women we've coached and mentored.
The Waiting is Over
You are here now. You are ready. All you need is the formula to rapid success in love, and the loving support and expert guidance of an amazing team of love masters who will take you by the hand and lead you step by step into the arms of your beloved. By giving yourself the permission and courage to say YES to your love destiny, you have the power to manifest your soulmate life partner to share the rest of your life with. And, great news! Your soulmate is out there and he's looking for you too!
A Lifetime of Love Awaits You..
What will your life be like once you are deeply connected to your soulmate? Imagine living with your best friend, playmate, and lover who is also your biggest cheerleader in life. Someone who is devoted to you, always wants the best for you, and has made your happiness as important as their own? This is what life with your soulmate feels and looks like. You share the good days and the bad days, side by side, deeply committed to each other. You feel loved, cherished and adored, seen, heard and accepted. You don't have to change — you just need to …
What Is Soulmate Mastermind?
We've joined forces, with our combined Feminine Power and Love Manifesting experience and superpowers, to create what we believe is the world's most comprehensive training and mentoring program for the brilliant, conscious, smart, successful women we love.
This Course is for You If…
You're ready to experience real love in your life.
You'd like to enjoy intimate moments of love throughout your day.
You want to have someone trustworthy
to lean on.
You hope to enjoy a lifelong partnership with a conscious man.
Love = Happiness, Joy & Health
Far too many brilliant and amazing women we know are living alone without a partner and don't want to be. It's not that you need anyone to complete you, it's that you're simply hardwired for love and connection (we all are). The yearning you feel for love is feedback from your own inner wisdom: you were made to love and be loved.
According to a recent Harvard study, having emotional support, companionship, and a loving committed relationship with someone who's "all in" with you for the highs and lows is the #1 thing you can create to experience happiness, well-being, success and fulfillment.
Longing for Love is a Signal
Feeling alone and longing for a life-partner without the confidence that you can even attract love can be one of the hardest places to be—and we've both been there. Or even if you have an amazing life filled with success and you feel great most days, it can still hit you… you feel a deep ache for something you don't let yourself feel most of the time, that you really DO long for that kind of love. Or those times when you go through something challenging at work or with your health and there's no one to comfort you and take care of you.These moments are difficult because we are absolutely hardwired for love and partnership. If you feel this longing for love, it's a signal that something is missing in your life that you need in order to thrive.
Time To Give Up Making Excuses
If you're single and don't want to be, we know it's not for a lack of trying. Our guess is that in an effort to understand WHY you don't have love, you might have come to one or more of these false conclusions:
"I don't have love because… I'm too busy / old / overweight / damaged / in debt. There are no conscious men out there. My career is more important than love. I'm unlucky in love. I am unlovable. My one and only true love left me. It's too late. I live in the wrong place. I'm unattractive." Or… "I'm afraid (or don't know how) to date." However true these stories might feel, they're not what has been in the way of you being able to attract a loving relationship into your life.
It's TIME to Meet Your Soulmate
If you're reading this page, it's no coincidence. You have received a powerful signal that it's time for you to meet your beloved life-partner and open up to receive the intimacy, love and connection that will enable your life, creativity, prosperity, and overall thriving to get to the next level.
 To Succeed in LOVE You Must Release These Love Myths
If it's Meant to Be it Will Happen
TRUTH: Success in love is like success in any other area of your life. It takes commitment, intention, investment, work, and getting out of your comfort zone.
I'll Just Know When I Meet "The One"
TRUTH: Chemistry or a magical connection is one of 5 things that are essential for a happy and lasting life connection. 90% of women who are happily married said they needed to go on at least 5 dates with their husband before they felt a deep chemistry.
The Belief That… I'm Too X/Y/Z
TRUTH: These are limiting beliefs and your feelings are not true. You are loveable and deserving of love right now. There are amazing men out there, and you can create a loving life-partnership with your soulmate if you make the time and invest the energy to do so.
Men Don't Want Powerful Women
TRUTH: Conscious men are wildly attracted to powerful women; they are just turned off by women who are so self-focused that men feel like they can't make them happy. The energy and focus you've needed to take on to create success in the world doesn't work to create success in love — but you can easily learn to shift that energy!
There Are No Quality Men/Partners
TRUTH: Available quality men/partners are everywhere! When you discover the correct mindset and ways of making connections, and learn how to "sort for success," you'll experience a new kind of relaxed, easeful fun flow — all the way into the arms of your soulmate!
Lifelong Love Just Happens
TRUTH: To experience the joy that a happy, secure relationship can bring you, you must master the skills and habits for creating a thriving relationship. Cultivating these skills is the #1 thing you can invest in to experience overall fulfillment in your life.
A Love Note from

Claire + Arielle
You are not meant to be alone! We created this training especially to help the conscious, smart, brilliant women we love gain the power to attract a deeply loving, aware, passionate and conscious man/partner who will truly commit to you and be devoted to you for the rest of your life.
Having this kind of loving relationship is one of the most critical keys to creating a happy, successful and fulling life for yourself. We've both been exactly where you are, so we know exactly what it takes to break through the barriers and gain the power to create the love you seek.
We're going to take you by the hand and share the very secrets that helped us break through those barriers, and that have helped tens of thousands of brilliant women like you create passionate and successful marriages with extraordinary, conscious men and partners.
We can't wait to get started!
Claire & Arielle
Helped Them Find True Love . . .
"I was worried there just wasn't an evolved, conscious man out there for me who would be the passionate LOVE of my life (not just a great friend!). After doing exactly what Arielle recommended, I'm thrilled to report that within 60 days I met the love of my life, David. If you're truly ready for your soulmate, listen to Arielle!"

Providence, Rhode Island

"After hearing Arielle giving a talk one morning, I went out for lunch, and as I was driving, Mark, a man I had met a few years ago, crossed the street in front of my car. BAM—It hit me…. I love sharing life with him. We just celebrated the 3-year anniversary of BAM!"

St. Louis, Missouri

"By following Arielle's soulmate-manifesting techniques, I manifested my soulmate Allyn in just weeks, and we have been blissfully married for more than five years and have an adorable young son."

San Diego, CA

"I am forever thankful to Arielle for her powerful tips and meditations. If you had told me in April '08 that I would be engaged in August, I would have told you to get lost… but thanks to Arielle, it happened—and that October, Kelvin and I got married."

"I met Arielle when I was looking for love. She became my friend and mentor, and even promised me one day she would dance at my wedding. She gave me the tools I needed to manifest the partner and life I envisioned.  After I found my now-husband, she kept her promise - she danced at my wedding!"

Washington, D.C.

"I am incredibly grateful to Arielle for helping me become crystal-clear on the type of soulmate I wanted. Within 30 days of my working with her, this beautiful soul Eric, who pretty much matches all the qualities I was seeking, walked into my life!  Each day our love and connection grows stronger and stronger!"

La Jolla, CA
Introducing

Soulmate Mastermind
Here's what we've discovered really works in our combined 30 years of experience living these principles ourselves, and coaching and mentoring tens of thousands of women:
1) A proven program that works for conscious women… In The Soulmate Mastermind, we've created just that.
You will master the key areas you need to succeed:
Clarifying your vision for your Soulmate Life Partnership
Releasing Limiting Beliefs
Becoming a Love Manifestor
Understanding & Bringing out the Best in Conscious Men
Making Quality Connections & Sorting for Success
Learning the Skills of Lasting Love
2) Love Mentors & Role Models
Together we have a combined 30 years of living and studying love and marriage, and coaching and mentoring conscious smart successful women to find love.
Just as you would only take financial advice from someone who has amassed great wealth, it's a safe bet to study love with us—we both have extraordinary, long marriages, and are highly qualified to provide the most cutting-edge information on how to manifest the love of your life and then nurture it into a lifelong happy, satisfying partnership.
We're also going to bring our close friends and colleagues into the training—many of the world's leading Love Masters—for 6 Masterclasses that will be filled with the latest information on attracting and sustaining love.
3) Accountability, Inspiration & Support
You will have a massive amount of support & accountability from both your certified Feminine Power coach and other extraordinary women who will share the journey with you in your small coaching group.
Research has shown that being accountable and supported, in the way we're setting up the groups in the program, increases your chances for success by a whopping 40%-95% or more.
The American Society of Training and Development (ASTD) did a study on accountability and discovered the following statistics:
The probability of completing a goal if:
You have an idea or a goal: 10%
You consciously decide you will do it: 25%
You decide when you will do it: 40%
You plan how you will do it: 50%
You commit to someone you will do it: 65%
You have a specific accountability appointment with a person you've committed to: 95%
You already know that doing this on your own hasn't worked out. By participating in a community of like-minded women with similar goals, you will succeed.
And, we're going to make the process fun, energizing and inspiring! Our motto is going to be have the time of your life while manifesting the love of your life 🙂
Knowing who you are and your vision for love — your must haves and deal breakers.
Knowing exactly what you need to do to master the area of love.
Having become visible as your most radiant self naturally attracting your life partner.
Feeling deeply worthy of receiving the love you desire so you can form lasting bonds with your soulmate.
What We've Discovered
You actually need MORE than the right knowledge to make the right choices.
Unfortunately most of us weren't born knowing how to select a great mate or even be a good partner. We didn't have role models for great love, and the myths and media we grew up with have twisted and distorted our perception of "how things should be."
To succeed in love, you need mentors, friends and a community to pick you up when times get tough, to troubleshoot with you through places that don't make sense, and to give you the ongoing support of mentors and rich peer-to-peer connection. This type of support promises you a 95% chance of success!
When you register for The Soulmate Mastermind, you'll become part of an inspired, vibrant community of individuals, just like you, who are excited to connect with like-minded souls.
Finally, Attract the Love You Deserve!
Raise Your Love Vibration
You'll gain the love-manifesting power to magnetize and also recognize the right partner when they show up, and you'll feel crystal clear about your vision and prepared to meet your soulmate.
Release Blocks & Barriers
You'll feel in every cell of your body that you are loveable and deserving of love right now, knowing that there are amazing men/partners out there and that you can create a loving life-partnership with your soulmate.
Manifest the Love You Desire
You'll discover how to tap into the energetic support of the universe on your path to attracting your life-partner, and you'll begin to experience deepening satisfaction and connection in all your relationships.
Magnetize Conscious Men/Partners
You'll become powerful AND magnetic, sourcing your value from who you are, rather than from what you do or can give, knowing you're a high-value women whose attention, love and care are precious.
Meet Your Soulmate
You'll discover how to feel confident, safe, relaxed and empowered in the process of meeting men/partners online and in person, so you and your soulmate can find each other!
Experience Lasting Love
You'll feel prepared and clear about how to nurture and support your relationship with your soulmate so it can realize its potential, allowing you to create lasting, healthy, fulfilling love together.
Key Components of

The Soulmate Mastermind

Training Sessions
12 LIVE Exclusive "Love Manifestation Mastery System" Soulmate Mastermind Training Modules Led by Claire Zammit and/Or Arielle Ford

(Valued at $5,000)
Based on the leading Feminine Power & Love Manifesting approaches that Claire and Arielle have pioneered for decades, along with leading edge insights and tools from the world's leading love experts, you'll be guided through the 6 Key Areas of Love Manifestation Mastery:
Clarify Your Vision For Love
You'll leave these first modules feeling crystal clear, prepared, empowered, excited and energized about your vision for love.
You'll be guided to:
Ignite your love manifesting power and begin your relationship with your soulmate now.

Prepare your mind, body, heart, home and spirit for the life-partnership you are creating. 

Release the past, heal and open your heart to the possibility of a life like you've never known before.

Discover what worked and didn't work about your previous relationships so that you can be clear about your top 3 "Must-Haves & Deal Breakers".

Vision the heart traits and qualities you need to be happy in a relationship and how to recognize them in potential partners.

Clarify your core values & vision for life.
Release Your Limiting Beliefs
You'll gain the love manifesting power of openness to receive and give love during these modules.
You'll be guided to:
Release the limiting beliefs about yourself, men/partners, marriage, and love that may have been blocking or sabotaging your relationships up until now.

Use the acclaimed Feminine Power approach to activating your true "love Identity" so that you become magnetic to your soulmate.

Discover the new science of Attachment Theory and which "attachment style" you have formed, and how you can cultivate a "secure" attachment style to form bonds of lasting happy, healthy, committed love.

Rewire your brain with leading-edge neuroscience tools to become effortlessly attracted to healthy, happy, loving, partners, and feel confident and comfortable being adored.

Cultivate a new relationship with yourself that's deeply loving, safe, secure and kind as a foundation for receiving love from another.

Transform your practice of self-care and self-love and experience a new level of self-esteem that will give you the confidence to become visible as your most authentic, lovable, magnetic self.
Become A Master Love Manifestor
You'll gain the love manifesting power to radiate love and by doing so, become a love magnet to your soulmate as well as to everyone everywhere.
You'll be guided to:
Raise your love vibration of love within yourself through practicing daily powerful self-love rituals and techniques.

Release your feelings of being at a "love deficit" forever, and tap into the limitless source of love within yourself and the universe so that you can become magnetic to romantic love with your soulmate life-partner.

Develop and trust your intuition to guide you toward love and repel those who are not able to give you the love you deserve.

Reclaim your sensual self, learning to love, care for, respect and honor your body, just as it is, as part of the home you will offer your beloved.

Embrace your desires for love in ways that enable you to become more visible and magnetic to your soulmate.

Learn to receive love as much as you give love, and see why this is critical to deepen intimacy, closeness and bonding with your soulmate.

Awaken your senses so that you can experience the deep pleasure and joy of the loving life-partnership you're creating.
Understand + Attract Conscious Men
You'll gain the love manifesting power to ignite greatness and inspire devotion in your mate in ways that deepen satisfaction for both of you.
You'll be guided to:
Understand what defines a "conscious man" (it's different from what you might think) and why the qualities that these men possess are what most conscious women need to feel happy and fulfilled in a life-partnership.

Discover the top 3 things that conscious men need from women in order to make a life-long commitment to a relationship with you.

Communicate your needs and desires that inspire men to want to serve and provide for you in ways that nurture your potential.

Make the energetic shift between work and romance so that you can be present and available to your beloved and "feed" the connection with your attention.

Feel confident, radiant, and magnetic, and start living from your Feminine Power knowing you're a high value woman who brings out the best in those around her without dimming down or disappearing yourself.

Value yourself for who you are, knowing that your very existence is more than enough to be loved, cherished and adored in ways that foster an empowered dynamic in the field between you and your beloved.

Upgrade your independence to interdependence (rather than dependence!) as a way of being that will enable you to receive the love, adoration and affection that you desire from your partner.
Make Quality Connections + Sort for Success
You'll discover the love manifestation power of connection so that you can be open and available to be found by your soulmate.
You'll be guided to:
Discover the 5 ways it's possible to meet your soulmate and how to be open and available in all these areas to fast-track your journey to love.

Effortlessly connect with men/partners you're interested in without being the one to make the first move.

Gain online dating mastery: how to create profile pictures and copy that will attract the right partner, how to sort through responses, how to make connections with men whose profiles catch your attention.

Master the screening process, both on line, on the phone and in person, that will save you time and heartache.

Have fun and soulful conversations that will allow both of you to casually reveal who you are and your core values.

Use simple, fun, authentic and easy flirting techniques that create the space for you to discover the connection between you.

Understand the 20-minute coffee date format that works for the even busiest of women.

Discover who to see again and who to pass on, so you can sort through your dates for the "diamonds in the rough," while also seeing the red flags that exist so that you don't waste any time on the wrong people.

Learn how to gently let a man know that you are not interested in seeing him again – we will provide you with the exact phrase to use, word for word, so that neither of you will be uncomfortable.

Know how to navigate the early stages of dating and watch for the top 5 signs that will let you know you are truly with your soulmate—without this knowledge you could accidentally pass up the love of a life-time.
Master the Skills of Lasting Love
In short, you'll discover the love manifesting power of lasting love skills.
You'll be guided to:
Master the 7 Habits of Happy, Lasting Love and begin to practice them in all your relationships right away as foundation for the life-long relationship you're manifesting.

Be aware of the #1 behavior that can destroy a relationship and ensure you don't make this mistake.

Learn to communicate openly, honestly and with vulnerability about your feelings, needs and desires.

Be considerate about your impact on your partner and the counter-intuitive orientation to love that will ensure you get your needs met.

Affirm and appreciate your mate and understand why it is important to do so.

Navigate conflict and listen to the other's point of view, using issues as an opportunity deepen trust and connection.

Create quality and memorable experiences together.

Understand why continuing to work on yourself and generating your own happiness is the key to success in love.
6 x 2-Hour Love Master Classes with The World's Leading Relationship Experts

(Valued at $3,000)
Imagine being part of an intimate group being mentored by the world's leading relationship experts and love masters! During these sessions Claire and Arielle will bring in many of their close friends and colleagues to give you access to the leading tools and practices in the areas of understanding conscious men, transforming your attachment style, making conscious connections, navigating the early stages of dating and more that support you to integrate and apply the core training modules even more deeply.
12 Live Group Coaching & Mentoring Calls with Claire &/or Arielle

(Valued at $3,000)
You'll have the opportunity to be personally coached and mentored by Claire and Arielle during these high value calls.
6 Month Small Group Soulmate Mastermind Calls facilitated by a senior Certified Feminine Power Love Coach limited to 15 participants

(Valued at $6,000)
These small "mastermind" style small coaching groups will be your anchor throughout the training for support, inspiration and accountability. You'll meet fort 3 x 90 minute sessions during the training.Note: There will be a program orientation call on Wednesday, August 3rd. Most Training and Coaching/Mentoring Sessions will be held on Thursday evenings for the duration of the training with an occasional Saturday session.
PDF Transcripts + Integration Practices & Recordings

(Valued at $500)
All sessions will be recorded and you will have PDF transcripts of all training modules along with handouts and learning guides for the sessions. These materials are an invaluable support in integrating your discoveries in the trainings as well as a resource if you are a coach or mentor to others in this area.
Exclusive Private Online Group

(Valued at $500)
You will connect with a brilliant group of conscious women who will become your close friends and supporters cheering you on all the way to the arms of your soulmate …. and cry with joy as you walk down the aisle at your wedding!
Plus, You'll Also Receive these Special Bonuses:
1 DAY Live Virtual "LOVE MANIFESTING MASTERY" Retreat with Claire, Arielle and our Team of Certified Feminine Power Love Coaches.

(Valued at $700)
In your first month of The Soulmate Mastermind, you'll come together with a global tribe of brilliant love manifestors to kick start your journey to Love Mastery and ignite your power in each of these Six Key Areas to fast-track you to your soulmate.
6 Months in the Art of Love Inner Circle

(Valued at $11,000)
Unlimited access to our exclusive "Love Manifesting Vault" of more than 200 exceptional seminars on every aspect of attracting and sustaining love and relationships plus you'll gain leading-edge wisdom, tools, and tips from six of the world's leading love and relationship experts throughout the training. (Note: If you're already a member of the Inner Circle we will ensure that your membership will be extended at no charge for the duration of the training.)
Tuition Certificate for $2,500 Towards Feminine Power Coaching/Facilitation Training*

(Valued at $2,500)

*Not valid with any other discounts
Are you feeling called to Coach, Lead, Mentor & Serve Women at the Highest Level?
You will receive a $2,500 tuition credit towards joining the leading-edge Feminine Power trainings for coaches, change agents, leaders, trainers, workshop facilitators and awakening women wanting to step into greater levels of impact, love, confidence, influence, prosperity & success and be personally mentored by Feminine Power founder Claire Zammit.
Brand New Weekly Feelingizations, Love Manifesting Meditations + Power Statements

(Valued at $1,000)
Each week, you'll receive new signature "Feelingizations" from Arielle and Claire, plus wonderfully rich meditations to help you bring your conscious and unconscious into alignment to manifest love, as well as potent power statements to clarify your intentions at every step of the way.
Inspiring Soulmate Love Stories

(Valued at $500)
You'll hear inspiring love stories including those from Arielle's bestselling book Hot Chocolate for the Mystical Lover that will inspire you to keep possibility alive and your love vibration raised high knowing that true love is for everybody.
1-to-1 coaching AND Video Workshop Amplify Your Love Manifesting Power Intention-Setting with Claire and Arielle

(Valued at $200)
1 Private 60-Minute "Unlock Your Soulmate Blueprint" Coaching Session with one of our certified Feminine Power Love coaches.
Create a crystal-clear vision for the kind of partner you'd most like to attract

Discover your unique blocks and barriers that have been in your way in past relationships so you can fast-track your success

Create a "Power Statement" so you can anchor into the love-manifesting mindset and become magnetic to love now
You'll leave the session renewed, re-energized and inspired to finally create the love you've dreamed of once and for all.
AND, 1 LIVE Video Intention Setting Workshop with Claire & Arielle
You'll have the opportunity to connect with Claire and Arielle on video, where they'll help you make a powerful shift into "possibility" consciousness and the tap into the love-manifesting mindset that will support you to fast-track your journey to love.
You'll leave this event feeling clear, excited, supported, and connected to your mentors and a tribe of amazing women.
Note: This offer is for the first 50 women to register. If you see this still on the page, you will definitely get a space.
Plus, You'll Also Receive this Special Early Registration Bonuses when you register by Midnight Pacific Time on Monday, September 19th
The Aphrodite Training On the Convergence of Woman, Goddess, and Lover

(Valued at $1750)
With renowned Spiritual Teacher Marianne Williamson
You'll get FULL access to this live recording from a 3-day seminar that shows you how to bring love, beauty, and pleasure back into your life.
Training Starts Saturday, October 1st!

So, Just to Summarize, Here's Everything You Get:
| | |
| --- | --- |
| 12 LIVE Exclusive "Love Manifestation Mastery System" Soulmate Mastermind Training Modules Led by Claire Zammit and/Or Arielle Ford | Value $5,000 |
| 6 x 2-Hour Love Master Classes with The World's Leading Relationship Experts | Value $3,000 |
| 12 Live Group Coaching & Mentoring Calls with Claire &/or Arielle | Value $3,000 |
| 6 Month Small Group Soulmate Mastermind Calls facilitated by a senior Certified Feminine Power Love Coach limited to 15 participants | Value $6,000 |
| PDF Transcripts + "Love Manifesting Mastery" Integration Practices, Fun sheets, Scripts & Recordings | Value $500 |
| Exclusive Private Online Group | Value $500 |
| 1 DAY Live Virtual "LOVE MANIFESTING MASTERY" Retreat with Claire, Arielle and our Team of Certified Feminine Power Love Coaches | Value $700 |
| 6 Months in the Art of Love Inner Circle | Value $11,000 |
| Tuition Certificate for $2,500 Towards Feminine Power Coaching/Facilitation Training | Value $2,500 |
| Brand New Weekly Feelingizations, Love Manifesting Meditations + Power Statements | Value $1,000 |
| Inspiring Soulmate Love Stories | Value $500 |
| 1-to-1 coaching AND Video Workshop Amplify Your Love Manifesting Power Intention-Setting with Claire and Arielle | Value $200 |
| The Aphrodite Training On the Convergence of Woman, Goddess, and Lover | Value $1750 |
TOTAL Value: $35,650

REGULAR PRICE: $5,500

THIS YEAR ONLY 60% OFF
THE REGULAR TUITION
Great Value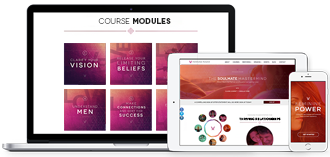 Get complete access to the 6-month program plus training bonuses.
Add to Cart
Save an Additional 20%
Best Value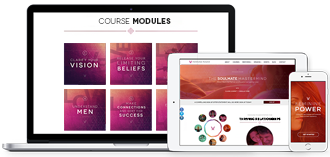 Get complete access to the 6-month program plus training bonuses.
1 Payment of
$2,982
$2,497
Add to Cart
***Take Action Now – This is the only time the program
will be offered for 60% Off at $2497 or 6 Payments of $497***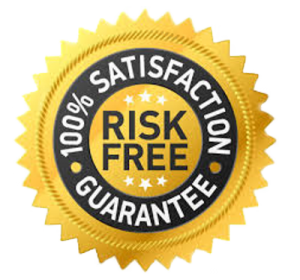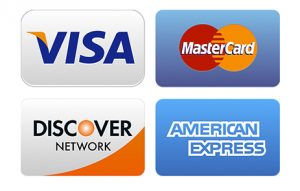 Praise for Your Mentors Claire + Arielle
John Gray, bestselling author of Men Are from Mars, Women Are from Venus and Conscious Men
For single, successful, conscious women seeking to manifest a conscious man for a lifetime of love and happiness, my friends Arielle Ford and Claire Zammit are the "go-to" experts in the field. With their thirty years combined mentoring and coaching skills as experts, they provide the most powerful and effective programs available today. Both Arielle and Claire are happily married to their soulmates and they are superb teachers who live and practice what they teach.
Marianne Williamson, author of Everyday Grace, A Woman's Worth, and A Return to Love
"Claire Zammit is a woman I myself turn to for wisdom and counsel. I have great trust in her unique step-by-step process to awaken your Feminine Power."
"Arielle Ford provides a beautiful way to let go of any hurts of the past and bring new love into your life."
An expert in the field of mind-body healing, Deepak Chopra, Time magazine dubbed Chopra "the poet-prophet of alternative medicine" and called him one of the top 100 heroes of the century.
"Arielle Ford weds ancient wisdom and modern concerns to create the formula for a sustainable, loving relationship for years to come."
Marci Shimoff, transformational leader and a #1 "New York Times" bestselling author "The woman's face of the biggest self-help book phenomenon in history"
"Unique, original and inspired, Claire Zammit's Feminine Power approach catapults a leap in our collective consciousness, offering insights and brilliance from the leading edge!"
Frequently Asked Questions
How is the soulmate mastermind different from other trainings I may have taken?
The feedback so far we've received is that The Soulmate Mastermind is hands down the most comprehensive and effective program for smart, conscious women (blush!:). We've created this training to cover the 6 Key Areas that are we believe are critical for conscious women to master to attract the right partner and create life- long love.
What's the structure for accountability in The Soulmate Mastermind? What is the support and accountability that I'm going to have?
You will be accountable to your coach and to those in your coaching group in the weekly interactive calls where you'll be sharing your experiences. As a group, Soulmate Mastermind members will push and encourage and share ideas and hold each other accountable so that you absolutely reach your potentials! This will give you the support and the energy to show up in your life in ways that generate success, which you might not have the motivation or the courage to do on your own.
What is the role of the certified Feminine Power Love Coach on our calls?
The coach is the guardian of the space in your group, creating a powerful group field at the beginning of every call. She will lead simple rituals raising your love vibration so you'll be manifesting and creating from a field of love and connection, and the coach will support you to be practicing the habits of the happily attached in the group as well as beyond it. The coach will also facilitate the accountability portion of the program, eliciting the group's support and partnership for you in taking action on your intentions. Lifelong friendships are often forged in these coaching circles! You'll also be plugged into a field of love and connection, so that feelings of loneliness, disconnection, or not having love in your life can transform, which Arielle and Claire believe is particularly helpful because of the difficulty of manifesting love when you're at a love deficit.
What if I'm in a relationship and I want to develop more skills? If I'm dating or married, is this training still going to help me?
If you're interested in growing and nurturing a long, happy, satisfying relationship, then absolutely! We have seen that program participants either get completely clear that they're not in the right relationship and graduate from all of their outworn dynamics with the power to create something new, or they shift and transform in themselves whatever the barriers or blocks have been to creating love, and uplevel and reignite their current relationship. In addition, the love manifesting circles will be crafted through Arielle and Claire's best attempt to match up women who are a similar age, stage of life, or life circumstance, so that you're able to support each other and learn from each other's particular experience.
Do I need to be at a certain level of development or understanding regarding these principles you've talked about? Will this program work for someone who's new at all this?
The program is similar to a powerful, solid yoga practice: as effective for people who are brand-new and can't touch their toes as it is for the most advanced yoga student! Besides receiving support from the more seasoned students, we think you'll feel this program is not at all beyond your understanding and you'll find all the support and strategies you need to apply the teachings and get results.
What is the age range of participants? If I'm older, will this program still fit me?
The practices and tools you'll receive in this program are applicable for anyone interested in having a conscious, loving relationship. Participants will be anywhere from 30 to 80+ and you'll also find you have affinities with women of all different ages. There will be an online support group around dating and relationships and life partnerships at different stages of life, and the particular opportunities when you're looking for someone to create a family versus when you're moving into your prime!
Why is it that we as women must take programs on finding love and men don't? Don't men have to change or prepare for love as well?
If you want a relationship that's going to work well, then both partners needs to put in 110%, and nobody needs to keep score. Most women naturally want to be partnered with somebody, and if that's your desire, then you need to take action on it. This means becoming a mature adult who learns to understand herself and understand men and what it takes to nurture a relationship, because we as women can lead by example.
I'm interested in joining but I'm really busy! How much time should I plan to focus on the class sessions and the homework each week?
You'll want to allow about two hours a week to listen to the training session and an hour a week to be on with your coaching circle, and between 10 and 30 minutes a day for taking inspired action. This will be time that you'll experience as self-care, and fun and creative play—which will likely give you a lot of energy for the rest of your life!
Can you describe a given week in the program?
After the daylong Love Manifesting Activation virtual intensive, every week on Monday nights you'll receive either a training session on one of the 6 Keys (twice a month) or a live mentoring session (twice a month) with Arielle and Claire, or both of them together. You can join the session live or listen at your convenience. In addition, you'll have a call with your coach and your group once a week. Also, once a month you'll get to attend a masterclass with one of the world's leading love masters. As a bonus you'll also have 6 months of membership in the Art of Love Inner Circle, which offers even more coaching and recorded seminars, should you want to add those.
What happens if I can't attend the sessions live or if I'm traveling for a portion of the training? Will I fall behind?
Many people are going to travel at some point during the live sessions, and many miss some of the coaching groups. If you're going to be away for a portion of the training, you can certainly catch up. There are only two training sessions a month, and we have live Q&As as well, so that you can easily catch up if there's a month where you have a trip. Your group will also be extremely supportive of you, and someone there may volunteer to take notes for you.
Will the coaching sessions be made available at times that are convenient for me?
We'll be setting up a wide variety of different options for the small coaching groups—daytime, evening, weekend, and various times, so that regardless of where you are in the world, you should be able to find a time that suits you for the coaching groups.
How confidential is the group? Privacy is an issue for me.
You are welcome to use an alias as your name, and also please know that the group calls are not recorded, so nothing you say in your group is going to be recorded or is used in any way. Our team is very sensitive to privacy, and will set things up with guidelines so you feel a tremendous amount of safety and privacy in your group.
Claire Zammit
Feminine Power Founder
Claire Zammit Ph.D.(c), is an expert transformational teacher, leader, mentor and entrepreneur. Her mission is to empower women to fully express their gifts and talents by sharing theFeminine Power teachings that she created and credits as the source of her own fulfillment, success and impact.
She is the founder of the Feminine Power Global Community, which offers online trainings, advanced courses and coaching certifications that serve hundreds of thousands of women from more than 100 countries across Asia, Europe, South America and the US. The women in this community are coaches, mothers, artists, leaders, teachers, authors, engineers, therapists, doctors, lawyers, judges, performers, scientists, entrepreneurs, producers and more.
Claire is also the co-founder and president of Evolving Wisdom, which was recognized by Inc. Magazine as #83 on the list of Top 500 fastest-growing companies in America. Faculty and guest faculty include renowned transformational teachers Neale Donald Walsch, Dr. Jean Houston, Deepak Chopra, Dr. John Gray, Eckhart Tolle, and Marianne Williamson.
Since 2009, Claire's work with Feminine Power and Evolving Wisdom has reached more than 1 million people. In addition to her teaching work in the Feminine Power courses, Claire has shared the stage with such luminaries as Elizabeth Gilbert, Brené Brown, Eve Ensler, Alanis Morissette, Marianne Williamson, Marci Shimoff, Neale Donald Walsch, Gabrielle Bernstein and Lisa Nichols.
In 2014, Claire received Just Like My Child Foundation's Women's Leadership Award in recognition of her contributions to funding The Girl Power Project that's now set to impact over 1 million girls with leadership and self-esteem trainings in the developing world.
Claire is an active member of Jack Canfield's prestigious Transformational Leadership Council and was the recipient of its achievement award, and she is also a participant in Deepak Chopra's Evolutionary Leaders Forum.
Claire
Arielle Ford
Author of the Soulmate Secret
Arielle Ford has mastered the art of making things happen. For the past 25 years she has been living, teaching, and promoting consciousness through all forms of media.
Her stellar career includes years as a prominent book publicist, author, literary agent, TV lifestyle reporter, television producer, radio host, publishing consultant, relationship expert, speaker, columnist and blogger for the Huffington Post. Throughout her career she has enormously facilitated the rapid growth of the self-help and human potential movement in the US.
Arielle is a gifted writer and the author of eight books, including the recent TURN YOUR MATE INTO YOUR SOULMATE: A Practical Guide to Happily Ever After, as well as the international bestseller, THE SOULMATE SECRET: Manifest The Love of Your Life With The Law of Attraction. Her expertise in relationships has led her to be called "The Cupid of Consciousness" and "The Fairy Godmother of Love."
Arielle lives in La Jolla, CA with her husband/soulmate, Brian Hilliard and their feline friends.
Arielle