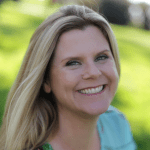 Amy Ahlers
Multi-Six-Figure Life Coach, Bestselling Author & Transformational Teacher
Amy Ahlers, also known as the "Wake-Up Call Coach," is the bestselling author of Big Fat Lies Women Tell Themselves and Reform Your Inner Mean Girl: 7 Steps to Stop Bullying Yourself & Start Loving Yourself.
She's been a Certified Life Coach for over 17 years and is the co-creator of celebrated transformational programs such as Inner Mean Girl Reform School, Find Your Calling & Visionary Ignition Switch. Amy's been featured on numerous television and radio shows and leads virtual and in-person retreats for women around the world so they can cultivate the courage to follow their Inner Wisdom.
She helps soulful, spiritual moms embrace the messiness and magic of motherhood in her truth-telling sanctuary and facilitated moms' support group, Mama Truth Circle, and new and notable podcast, Mama Truth Show.
Amy is passionate about empowering rising visionaries to build their entrepreneurial business skills and to own their brilliance. Her own journey from a small one-to-one coaching practice to bestselling author and multi-six-figure business owner, has inspired hundreds of thousands of people around the world. She loves authentically sharing what she's learned from her triumphs and mistakes so that you can accelerate your own heart-centered business and scale to reach more people that you ever thought possible.
Amy's "no-holds-barred" truth-telling approach and irresistible sense of humor will give you confidence that you, too, can experience the fulfillment of reaching your highest potential and monetizing your mission with joy.
Most mornings you'll find Amy doing a dance party with her husband and daughters with a pile of dirty dishes in the sink. She resides in the San Francisco Bay Area with her family and rescue mutt, Batman.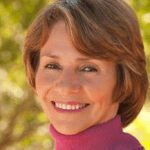 Lynne Twist
Co-creator of True Prosperity
Lynne Twist first came to public prominence as the chief fundraiser for The Hunger Project, where she raised over 200 million dollars in the course of her tenure.
» Read More

Arielle Ford
Author of The Soulmate Secret
Arielle Ford is a nationally recognized publicist and marketing expert, producer, author and consultant. She has catapulted many authors and celebrities to stardom and enormously facilitated the rapid growth of the self-help and human potential movements in the U.S.
» Read More