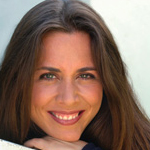 Dr. Claire Zammit, Ph.D.
Founder & Leader of the Feminine Power Programs & Professional Certifications for Women
Claire Zammit Ph.D., is an expert transformational teacher, leader, mentor and successful conscious entrepreneur. Her mission is to empower women to fully express their gifts and talents by sharing the Feminine Power teachings that she created and that she credits as the source of her own fulfillment, success, and impact.
She is the founder of the Feminine Power Global Community, which offers online trainings, advanced courses and coaching, facilitation and leadership certifications that serve hundreds of thousands of women from more than 100 countries across Asia, Europe, South America and the US. The women in this community are coaches, mothers, artists, leaders, teachers, authors, engineers, therapists, doctors, lawyers, judges, performers, scientists, entrepreneurs, producers and more.
Claire is also the co-founder and president of Evolving Wisdom, which was recognized by Inc. Magazine as #83 on the list of Top 500 fastest-growing companies in America. Faculty and guest faculty include renowned transformational teachers Neale Donald Walsch, Dr. Jean Houston, Deepak Chopra, Dr. John Gray, Eckhart Tolle, and Marianne Williamson.
Since 2009, Claire's work with Feminine Power and Evolving Wisdom has reached more than 1 million people. In addition to her teaching work in the Feminine Power courses, Claire has shared the stage with such luminaries as Elizabeth Gilbert, Brené Brown, Eve Ensler, Alanis Morissette, Marianne Williamson, Marci Shimoff, Neale Donald Walsch, Gabrielle Bernstein and Lisa Nichols.
In 2014, Claire received the Just Like My Child Foundation's Women's Leadership Award in recognition of her contributions to funding The Girl Power Project that's now set to impact over 1 million girls with leadership and self-esteem trainings in the developing world.
Claire is an active member of Jack Canfield's prestigious Transformational Leadership Council and was the recipient of its achievement award, and she is also a participant in Deepak Chopra's Evolutionary Leaders Forum.
She graduated from The California Institute of Integral Studies with her Ph.D. in Transformative Learning & Change in 2017.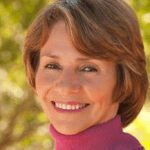 Lynne Twist
Co-creator of True Prosperity
Lynne Twist first came to public prominence as the chief fundraiser for The Hunger Project, where she raised over 200 million dollars in the course of her tenure.
» Read More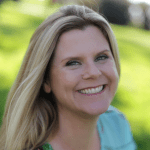 Amy Ahlers
Bestselling Author & Transformational Teacher
Amy Ahlers, also known as the "Wake-Up Call Coach," is the bestselling author of Big Fat Lies Women Tell Themselves and Reform Your Inner Mean Girl: 7 Steps to Stop Bullying Yourself & Start Loving Yourself.
» Read More