Craig Hamilton
Craig Hamilton is a spiritual trailblazer whose innovative approach to transformation is bringing enlightenment down to earth and unlocking the codes to our highest human potential.
With more than 16,000 graduates to date, his in-depth online courses have transformed the lives of seekers in over 85 countries worldwide. These potent transformational trainings bring together core insights and approaches based on decades of on-the-ground research at the leading edge of spiritual practice and inquiry.
When we think about spirituality and meditation, it's hard not to think inside of reference points we've inherited from ancient traditions dating back thousands of years.
And while these ancient traditions are treasure troves of deep wisdom, it's no secret that they're embedded in outdated worldviews and assumptions from a much simpler time.
It was his own sense that spiritual wisdom had become dated that compelled Craig 30 years ago to walk away from a graduate scholarship to Harvard Divinity School and embark on a unique path.
Inspired by a series of powerful spiritual experiences in his late teens and early twenties, Craig had become convinced that genuine spiritual awakening was possible–and that it didn't have to take a lifetime (or many lifetimes, as some traditions insist).
So, he thrust himself into an inquiry that took him around the globe and into the depths of his own spiritual practice.
The question driving him was: What is spiritual awakening when freed from its traditional clothing? How can we in the modern world access the mysteries of awakened consciousness directly and unfiltered by the myths and dogmas of the ancient traditions?
Acting as part spiritual journalist, part social scientist, and full-time spiritual seeker, he spent an entire decade interviewing and learning from spiritual leaders of all the major religions, as well as scientists, philosophers and modern day mystics, all in an attempt to unearth the keys to genuine Enlightenment in our time.
This far-reaching outer quest for answers gradually laid the groundwork for the deep inner journey that ultimately became his sole pursuit.
Over a fifteen year period, he participated in and led a series of "evolutionary laboratories" where he engaged in over 17,000 hours of meditation practice in an effort to uncover a more direct path to spiritual awakening.
It was in this intensely focused environment that he came upon the radical discovery he calls "The Practice of Direct Awakening."
The essence of Craig's groundbreaking insight was that because awakened consciousness is already our own essence or "true nature," we don't need to wait for a lightning bolt of Enlightenment to be able to access it.
It is possible to tap directly into this infinite energy, intelligence and freedom right now.
All that is required to immediately access this superconscious, unbounded way of being is learning a simple set of daily practices that enable us to step directly into the miracle of awakened consciousness every time we practice.
Instead of spending decades doing "indirect" meditation practices in an effort to prepare for a future moment of Enlightenment, we can practice aligning with the limitless energy, intelligence and freedom of Enlightenment every day.
Over the past decade, Craig has taught this dynamic, liberating form of meditation to tens of thousands of people.
He is a founding member of Ken Wilber's Integral Institute, a member of the Evolutionary Leaders Forum, and was a participant in the Synthesis Dialogues, a 35-person interdisciplinary think tank presided over by His Holiness the Dalai Lama.
His fresh, non-dogmatic, direct approach has compelled many of today's leading luminaries to not only praise Craig's work—but to study with him themselves. This has earned Craig a reputation as a rare "teacher of teachers."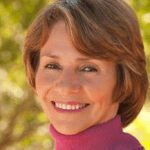 Lynne Twist
Co-creator of True Prosperity
Lynne Twist first came to public prominence as the chief fundraiser for The Hunger Project, where she raised over 200 million dollars in the course of her tenure.
» Read More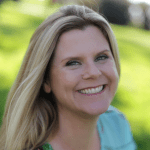 Amy Ahlers
Bestselling Author & Transformational Teacher
Amy Ahlers, also known as the "Wake-Up Call Coach," is the bestselling author of Big Fat Lies Women Tell Themselves and Reform Your Inner Mean Girl: 7 Steps to Stop Bullying Yourself & Start Loving Yourself.
» Read More