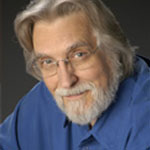 Neale Donald Walsch
Author of Conversations with God
Neale Donald Walsch has been a newspaper reporter and managing editor, a radio station program director, public information officer for one of the nation's largest public school systems, creator and owner of his own advertising and marketing firm, and a nationally syndicated radio talk show host. After "retiring" from his career in communication arts, he began to pursue his vision of a world in which people no longer live in fear of God, or of each other.
Neale is a modern-day spiritual messenger whose words have touched the lives of countless people around the world. He has written more than 25 books on spirituality and its practical application in everyday life, including the multimillion-selling With God series: Conversations with God, Books I–III; Friendship with God; Communion with God; The New Revelations; Tomorrow's God; What God Wants; and Home with God. The titles have been translated into 37 languages, and seven of those books reached the New York Times Bestseller List.
He is also the creator of several outreach projects, including the CWG Foundation, CWG for Parents, Humanity's Team, the Changing Change Network, and The Global Conversation, all accessible at the CWGPortal, and all dedicated to help the world move from violence to peace, from confusion to clarity, and from anger to love.
Neale has a home in southern Oregon where he lives with his wife, Em Claire, who is a working poet. They travel extensively throughout the world, speaking to audiences and sharing the messages of the Conversations with God material. His newest books are When Everything Changes Change Everything, The Only Thing That Matters, God's Message To The World: You've Got Me All Wrong, and Conversations With God for Parents: Sharing the Messages with Children.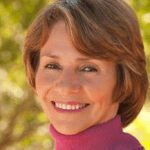 Lynne Twist
Co-creator of True Prosperity
Lynne Twist first came to public prominence as the chief fundraiser for The Hunger Project, where she raised over 200 million dollars in the course of her tenure.
» Read More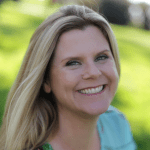 Amy Ahlers
Bestselling Author & Transformational Teacher
Amy Ahlers, also known as the "Wake-Up Call Coach," is the bestselling author of Big Fat Lies Women Tell Themselves and Reform Your Inner Mean Girl: 7 Steps to Stop Bullying Yourself & Start Loving Yourself.
» Read More